The gold name gun is pure gunmaking, a naked gun with no engraving to hide the flaws. I have always admired and liked these guns very much, it is quite nice to have a rest from all the engraving and just see the gun as what it is intended, a tool for shooting birds.
I recall well a lesson given to me by the infamous David Winks of Holland & Holland at a Sotherby's auction when I first started in this trade. David kindly showed me around all the guns offered at the auction, sharing his experience, and explaining all the traps that I would encounter when buying at auction. When we came across a Greener 8g with only name engraving, nothing else, his eyes lit up and he explained the making of such guns and how they were in fact, much harder to make than the engraved ones. Every part had to be perfectly finished to receive either the case colour or the charcoal blue.
Rarely have I seen an example of our Gold Name gun, which is naked besides the name in gold block, in such nice condition with its colour worn off where handled but remaining where not.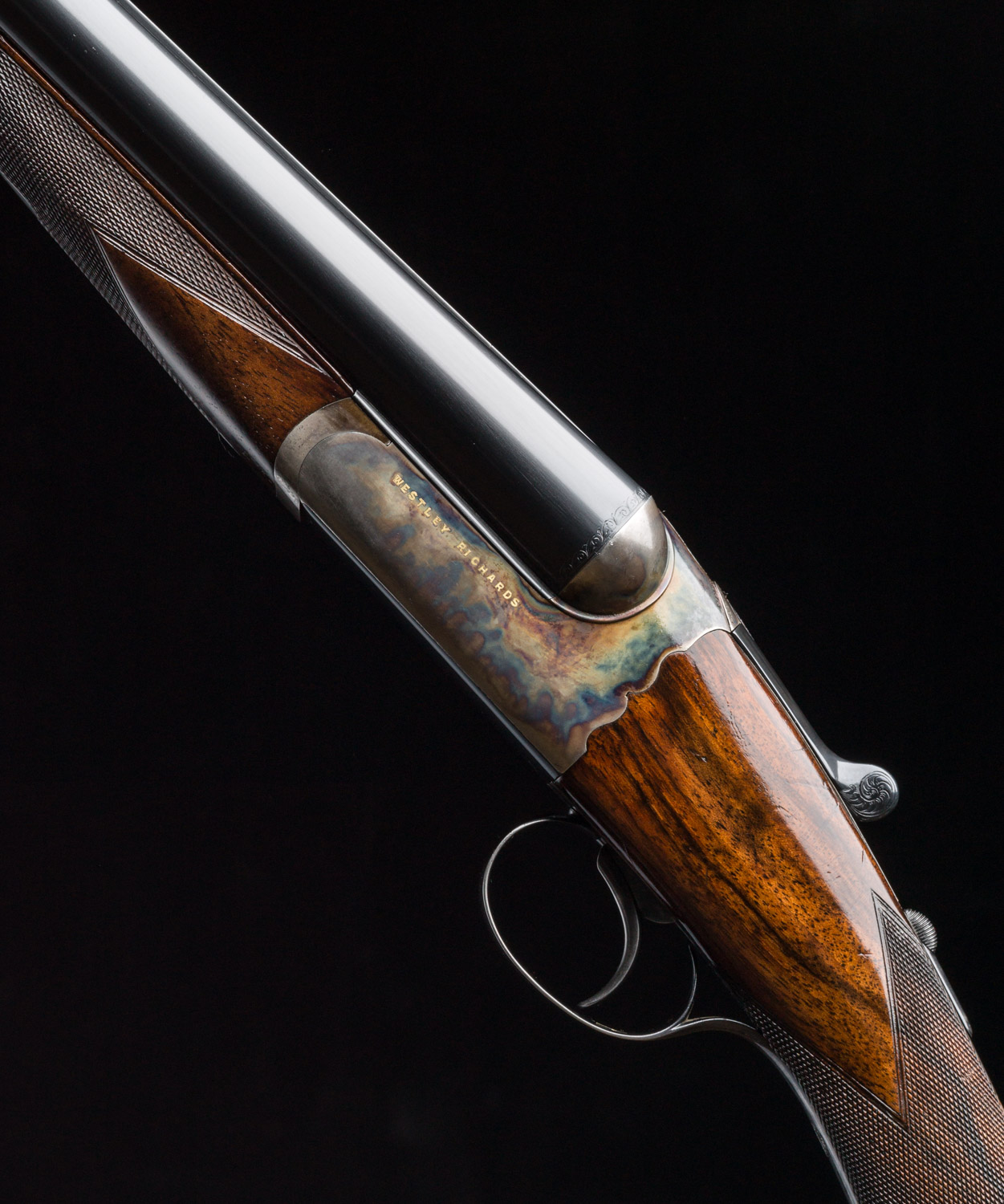 David Winks was a Director of Holland & Holland and possibly one of the most knowledgeable men I have met during my years in the gun trade. David posses a wealth of  knowledge both in antique and sporting arms. In the years before Chanel took over Holland & Holland, Westley Richards and Holland & Holland cooperated actively together in many ways, primarily in the India dealings but also in many other areas. These were the days when the gunmakers understood who they were and worked together, something completely lost when the corporate takeovers of Purdey and Hollands took place and the accountants took over.