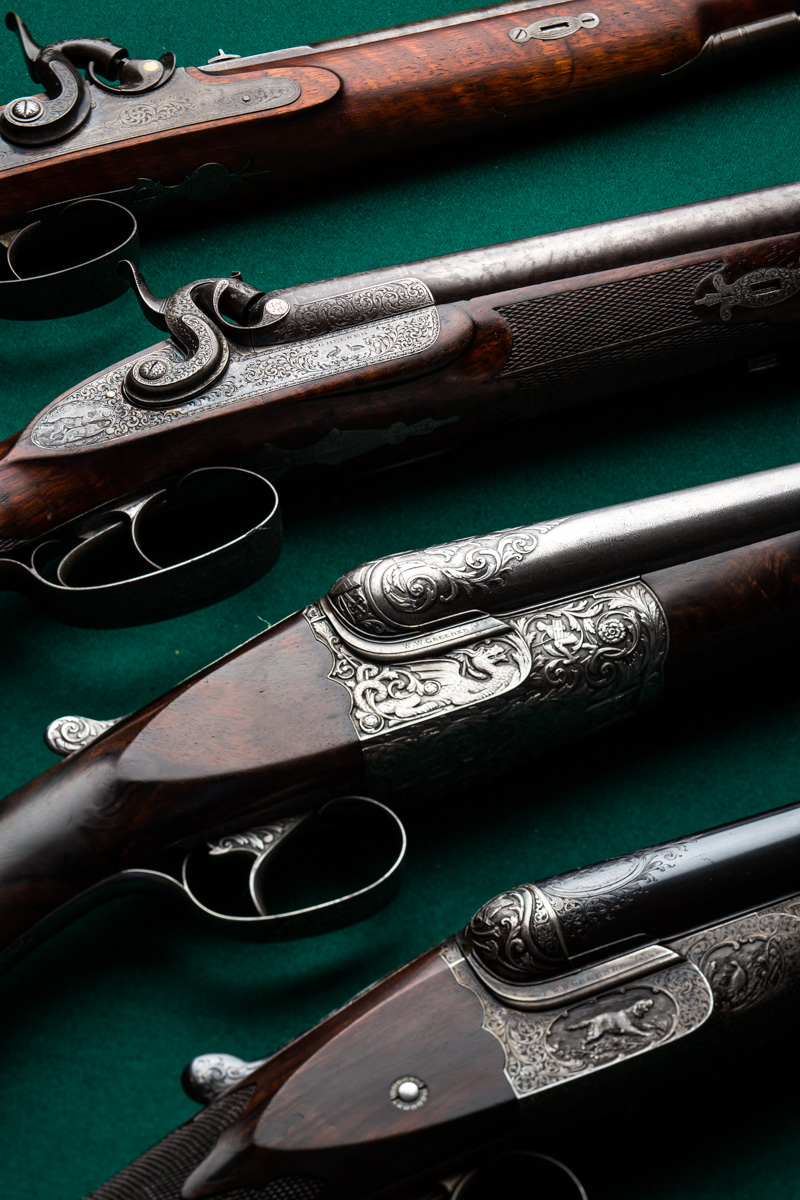 The Greener St George gun is a gun that has been copied more than once by the current Greener company, perhaps I should say re-interpreted rather than copied. There is however never anything quite like the original version, the one which carries the history and the story. The Greener St George was started in 1890 as a "show gun" and was made at 'no expense spared'. The very best damascus barrels, a beautifully figured piece of Circassian walnut which required over 100 perfect inlays that would normally have been considered uneconomical and 12 months of engraving by Greener's then top engraver Harry Tomlinson working to Harry Greener's designs.
Tomlinson broke down twice whilst executing the engraving. On both occasions after throwing his tools around the workshop he was later found in the public house opposite the factory gates where he remained for several days, unconscious for the most time and totally drunk'  ( The Greener Story. Graham Greener).
This gun is built on what is known as the Greener Unique version with a Greener cross bolt and a non selective single trigger. The gun was never checkered.