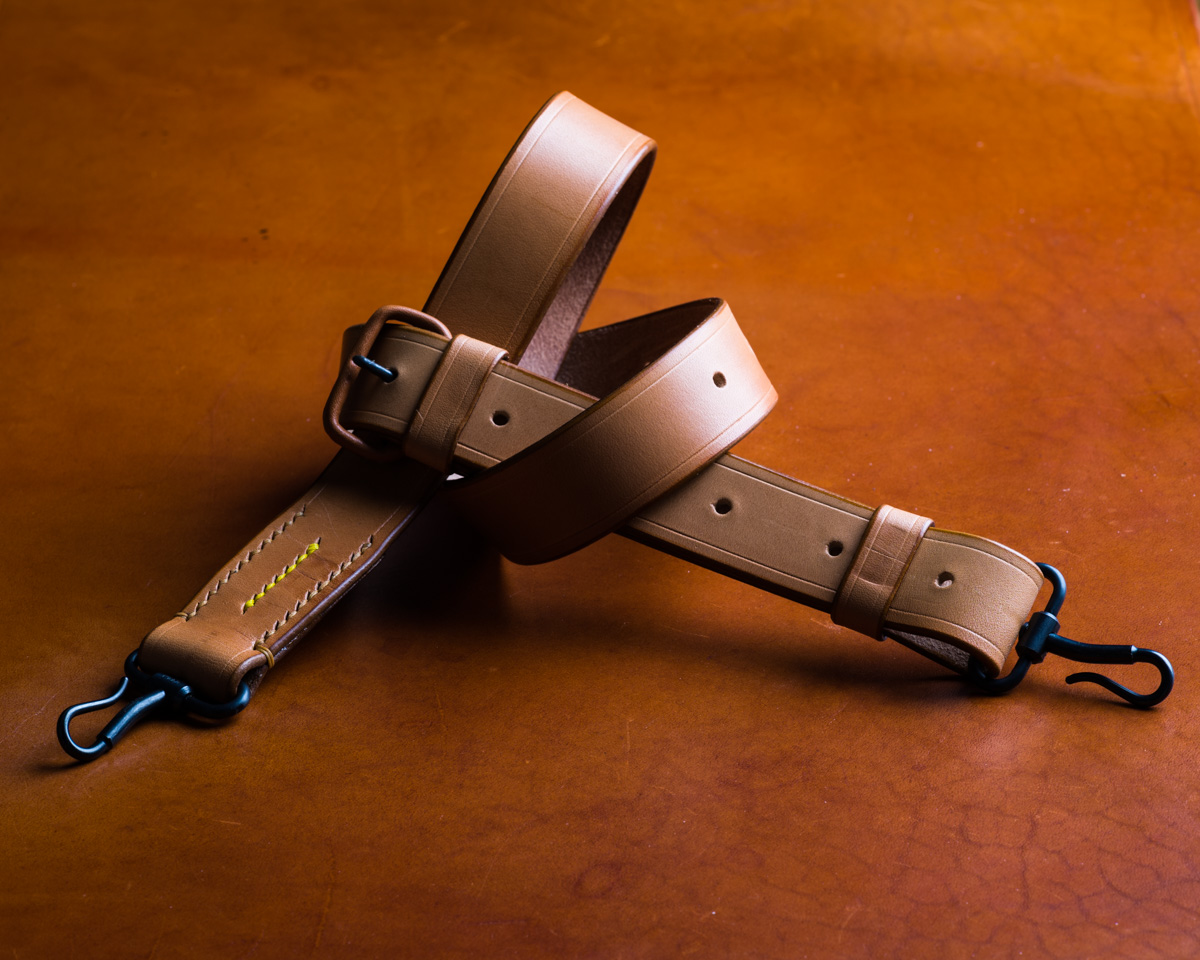 After a few days carrying a heavy rifle around as part of the "Proof Test" to ensure all is secure, Joanna in our leather shop has made me the first off sample, again a faithful reproduction of the original sling I showed. I asked for this to be in natural coloured leather which, in the sun will go the colour of the background as it takes on a tan and grease.
This beautifully hand made rifle sling with even the brass buckle covered, on this occasion, in thin leather from the same hide, (which took hours!) will be a useful sling for those hunting with old rifles with sling eye lops only.
There will be some delay in offering these but if anyone would like to order one please let me know. We will make the sling in our normal colour range.