This is a recently completed .470 Droplock for which we have used the scroll back action, typically found on our shotguns and which I have only ever seen on one vintage pre-war rifle. That rifle was a .476 and one that I have tried on many unsuccessful occasions to buy back from the lucky owner.
The scroll back works really well in my opinion and allows a more rounded shape to the action and ultimately very pleasing lines to the rifle. This is a feature we can now feature on any of our double rifles and possibly you will have seen this on a .600 which I posted 'in the white' some days ago.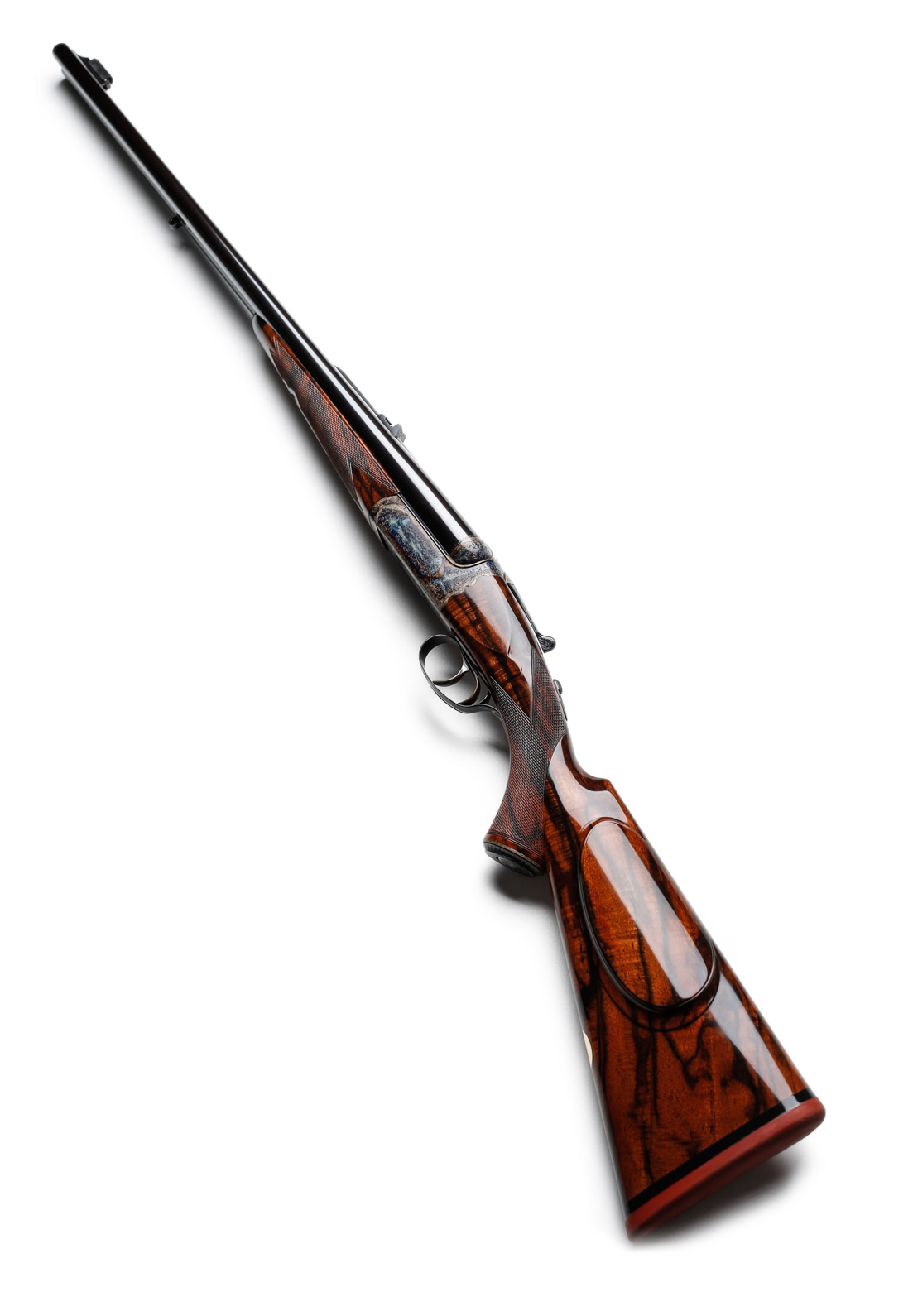 To compare options and 'build your own rifle' please visit our new gun site.