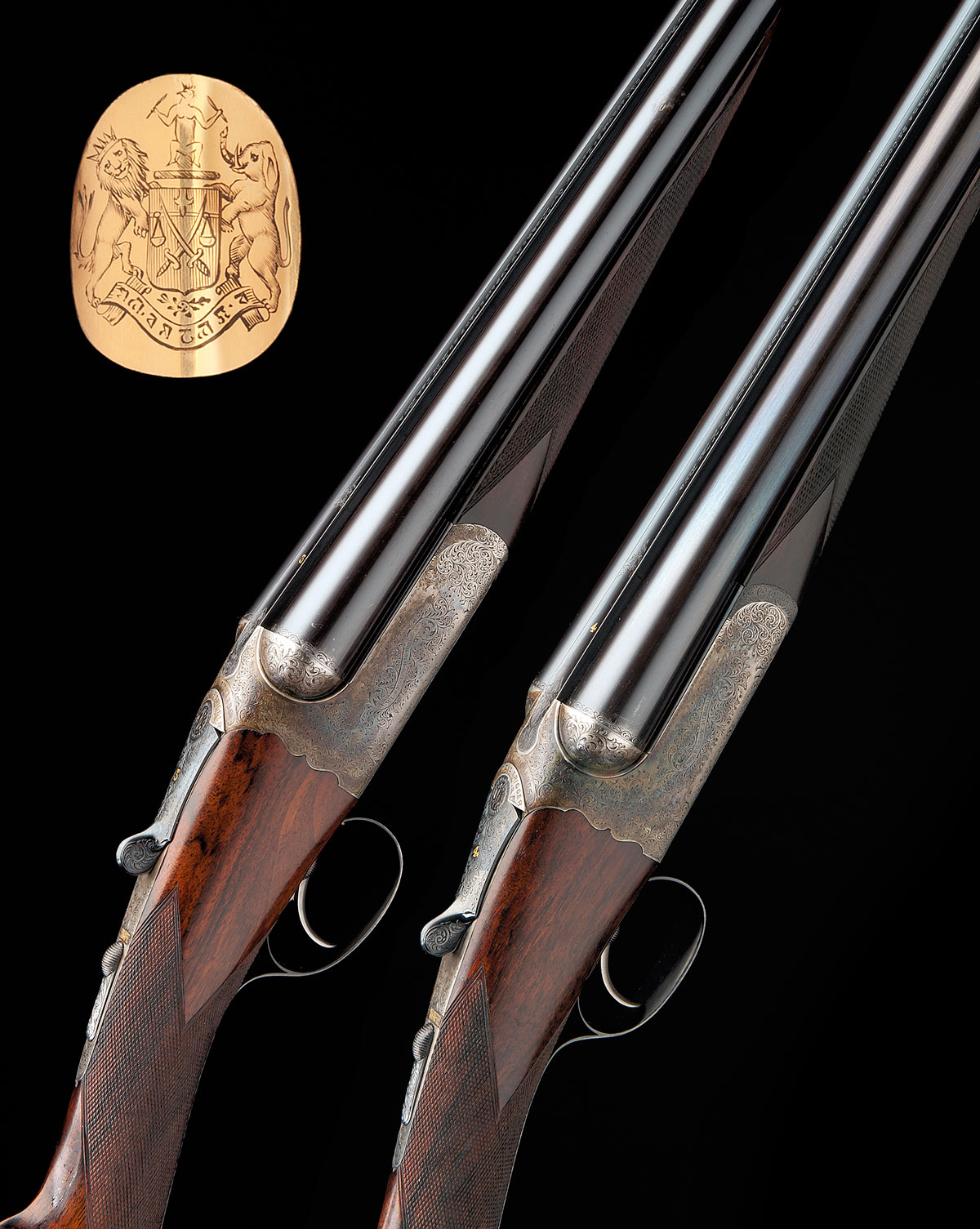 The Patiala 16g's have surfaced once again,this time they are being offered for sale by Nicholas Holt at his Christmas auction on December 12th. It has been many years since I last saw them, probably 1990 or thereabouts.
The guns were originally made in 1929 as a set of 4 guns, each had 27 inch barrels, weighed 5lbs 11oz  and had 12 3/4" stocks. In 1990 (or whenever it was) I had 2 of the guns on my stand at the Safari Club Convention in Las Vegas, I can't recall if I had 1 & 2 or 3 & 4. It was at this show that I had my second rather trying experience with one of the more difficult customers in our world of fine guns.
This gentleman was all over the guns, putting them together waving them around, checking the barrels, the locks, the triggers and every little detail. He seemed to really like the guns and why not, they were a super pair. I was convinced I was going to get the sale done, I probably even started spending the profits on the roulette table that night.
In the morning the man visited the stand and announced that he knew that Paul Roberts at Rigby's had the other 2 guns in storage back in London and that if he could buy all 4 there would be a deal. Paul had warned me of his enquiries and we had made a plan. I walked the gentleman over to Paul's booth and he duly asked if it was possible to buy the other 2 guns. Paul responded that as soon as I had passed him a copy of the Paid invoice for the 2 guns I had at the show, he would sell him the other 2 guns. Then followed a load of questions and complications and I only remember the words " You are without doubt the biggest Tyre Kicker in the whole of USA", I actually think he was proud to have gained that status!
I sold the guns later in the show to an American from New Jersey, he held on to them until his new 16g gun by Peter Nelson was made some years later. I think we may even have had them back at that point.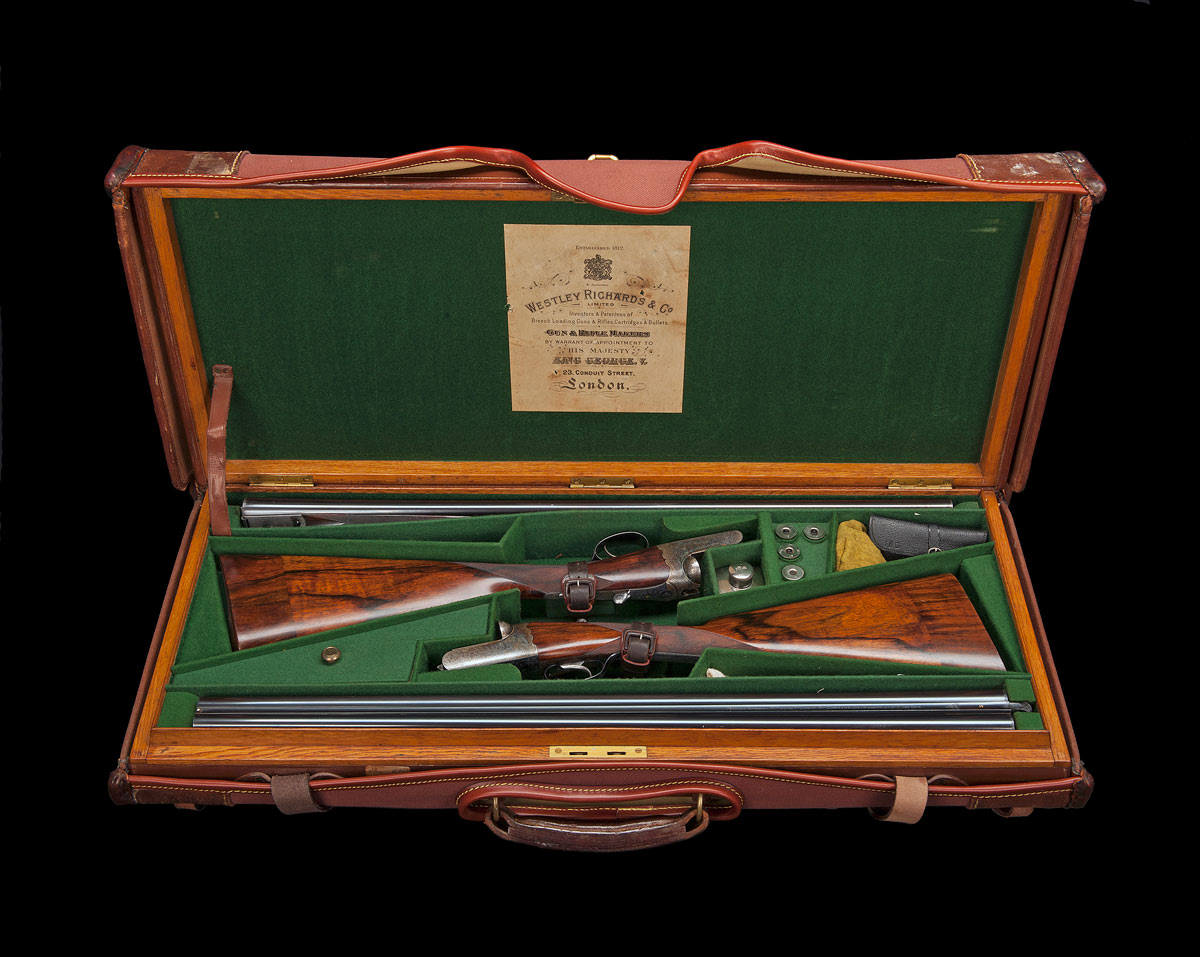 These are a really nice pair of 16g guns, in good condition and with great provenance. It is certainly not at all common to find the droplock in 16g format so it is really nice to see the guns once again on the market. I think well worth looking at for anyone to whom the 16g appeals.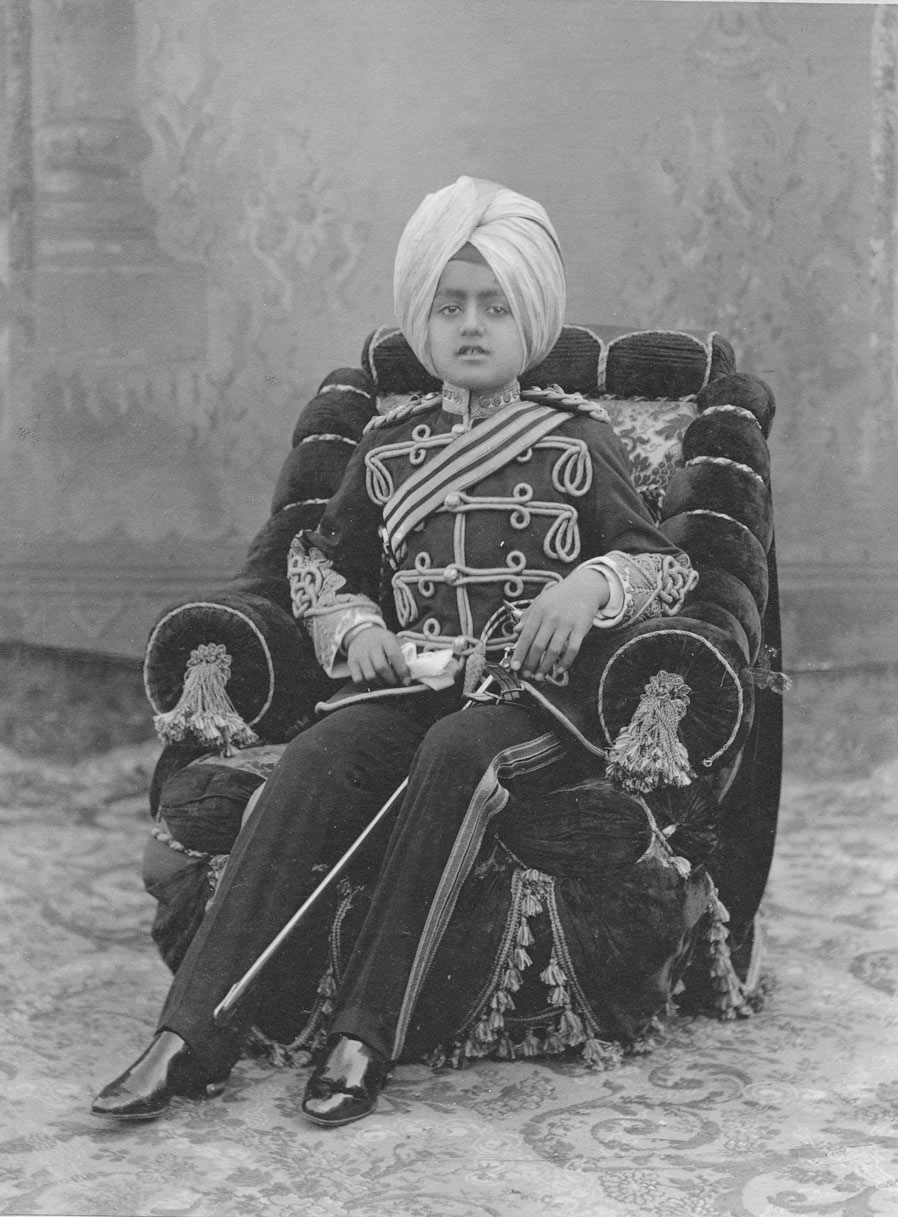 The Maharajah of Patiala as a child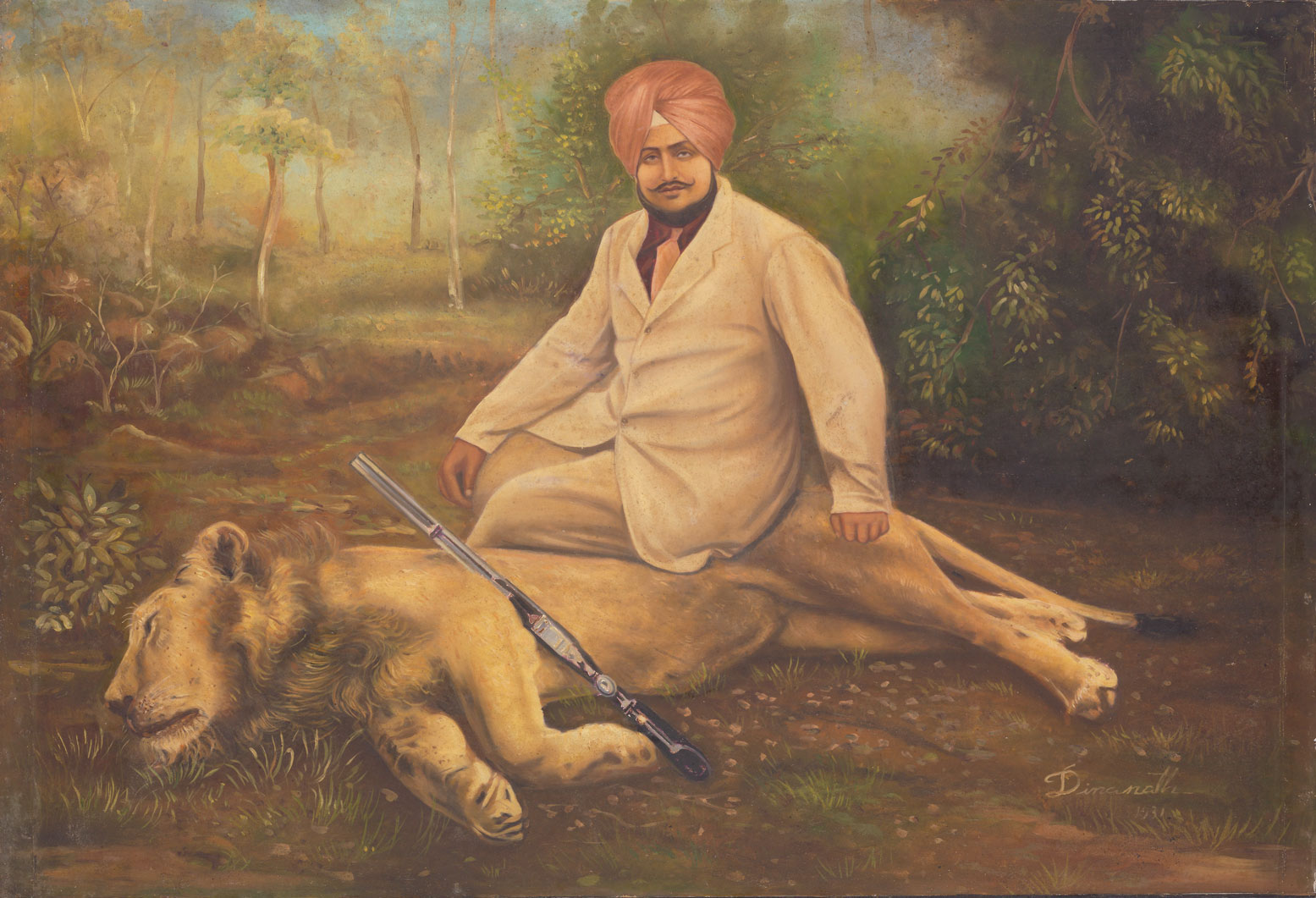 The Maharajah of Patiala with a Lion taken with a Westley Richards rifle in the Ghir forest.