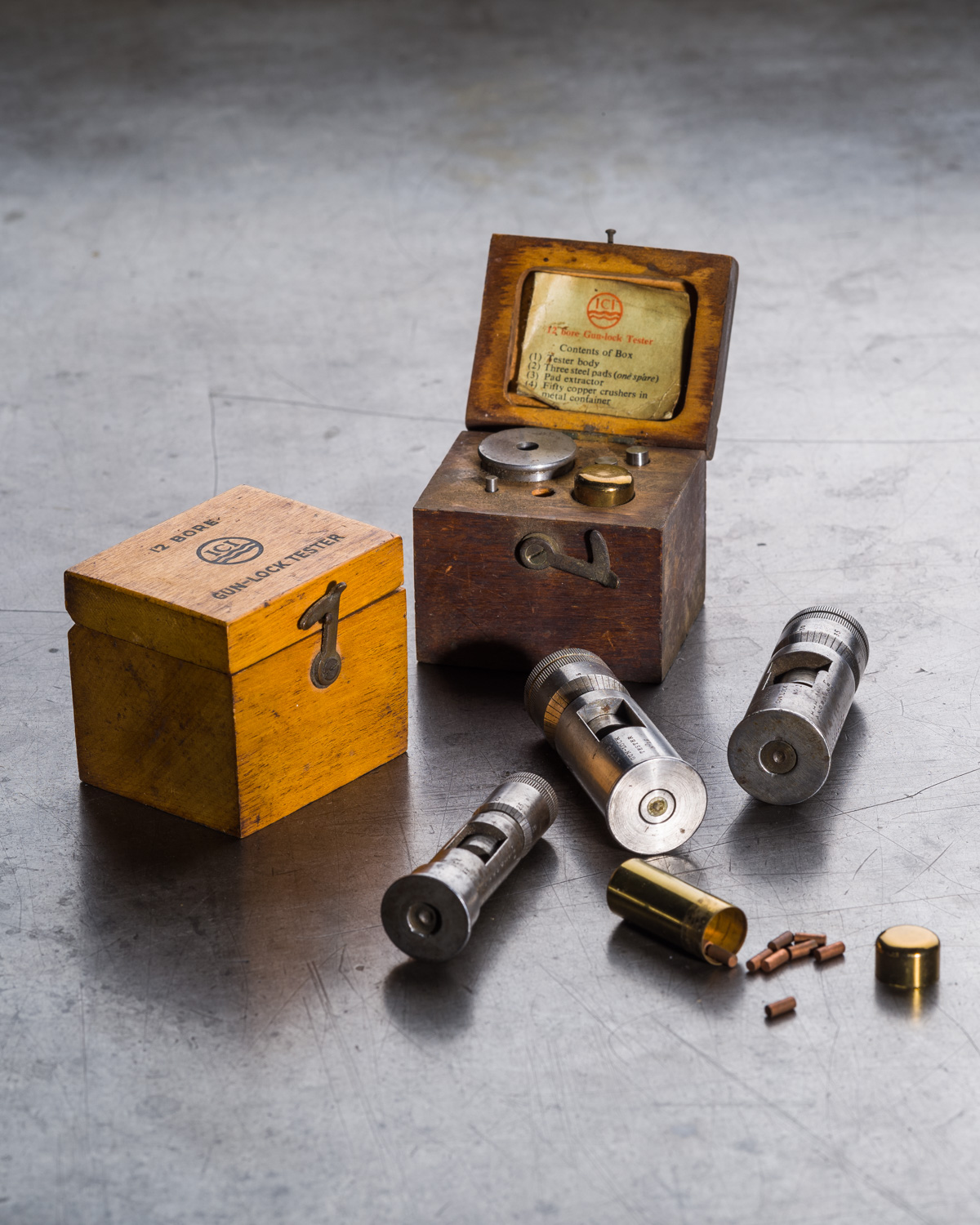 Instructions For Use.
(1) Insert a copper crusher between the two steel pads in the tester body.
(2) Place the tester in the gun chamber and snap off the trigger.
(3) The striker blow is satisfactory that is at least 3.5 ft.lb., if the crusher is shortened sufficiently to pass freely through the slot in the base of the tester body.
(4) The pad receiving the blows of hardened steel but if the striker is of correct hardness no damage should result unless too frequent tests are made. If the point of the striker is found to be flattened after the test it is probably too soft.
Contents of Box.
(1) Tester Body
(2) Three steel pads, one spare.
(3) Pad extractor
(4) Fifty copper crushers in metal container.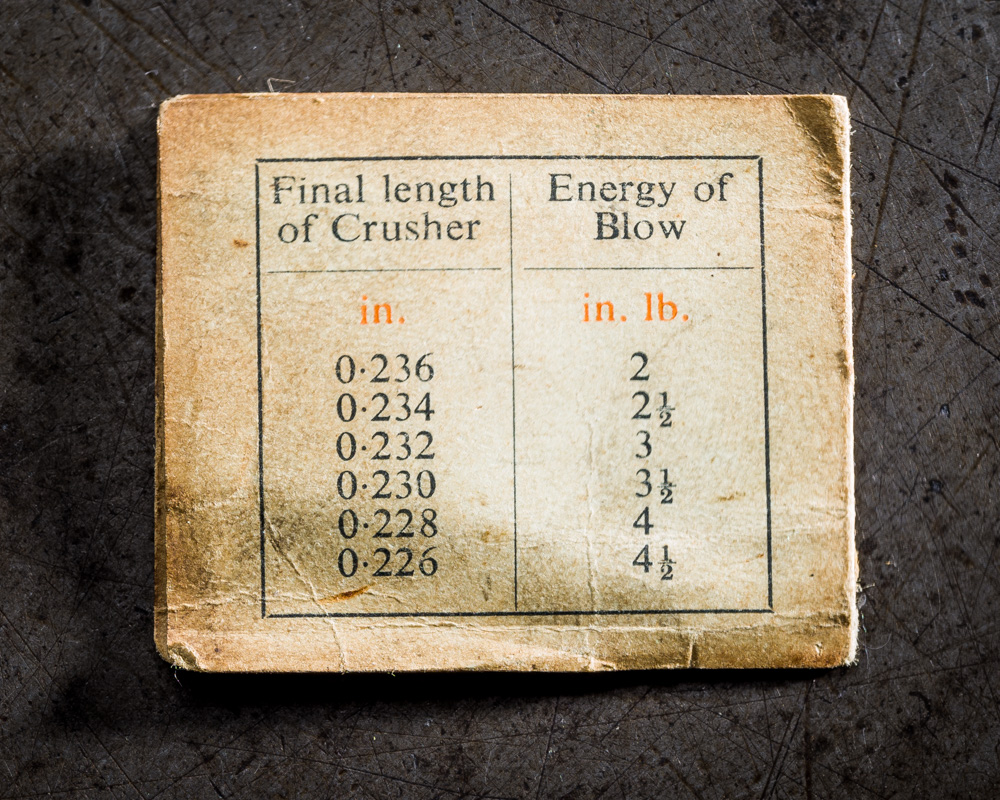 Please direct any questions on use to the resident expert in its use, Ken Halbert care of this blog!