A bit of timely preparation makes the rush to festivities a little less fraught. So we thought it might be helpful to offer some early-bird suggestions that will ensure the opening of stockings produces the desired gasps and shrieks of delight.
With these exclusive Westley Richards products, a warm glow is sure to emanate from the recipient, as well as from the fireplace, as you all sit down to enjoy a glass of sherry before lunch.
In four distinctive colour schemes, these silver cuff-links with Westley Richards 'WR' logo enamelled in the centre add a stylish dash to a shirt cuff and hint at the sporting proclivities of the wearer. An ideal addition to the formal wardrobe of a young man in need of a few stylish essentials or a dash of colour and finesse that any well-dressed chap would appreciate.
Aston Billfold Wallet in Ostrich
Understated, beautifully stitched, cut just right to sit in the back pocket and lined with our exclusively designed fabric. Best hide with ostrich skin, this bill-fold wallet has space for eight cards and it accepts all UK notes, divided between two pockets. If your man is still dragging out a grubby, frayed, old wallet in need of replacement, now is the time and this is the perfect gift.
With cash increasingly marginalised, many modern men prefer the convenience of a simple card holder. This stylish Westley Richards branded, ostrich skin beauty is as good as they come. With capacity for three cards and even a middle pocket for an emergency twenty-pound note, it really does cover all the essentials, without creating an unsightly bulge in a formal jacket or trouser pocket.
For the ultimate stylish minimalist, the Westley Richards silver money clip carries a wad of notes neatly and securely for whenever a few need peeling off to pay a tip or secure a deal. Featuring our classic, traditional scroll engraving and the company name in a scroll banner, this pocket essential will become a firm favourite and last several lifetimes.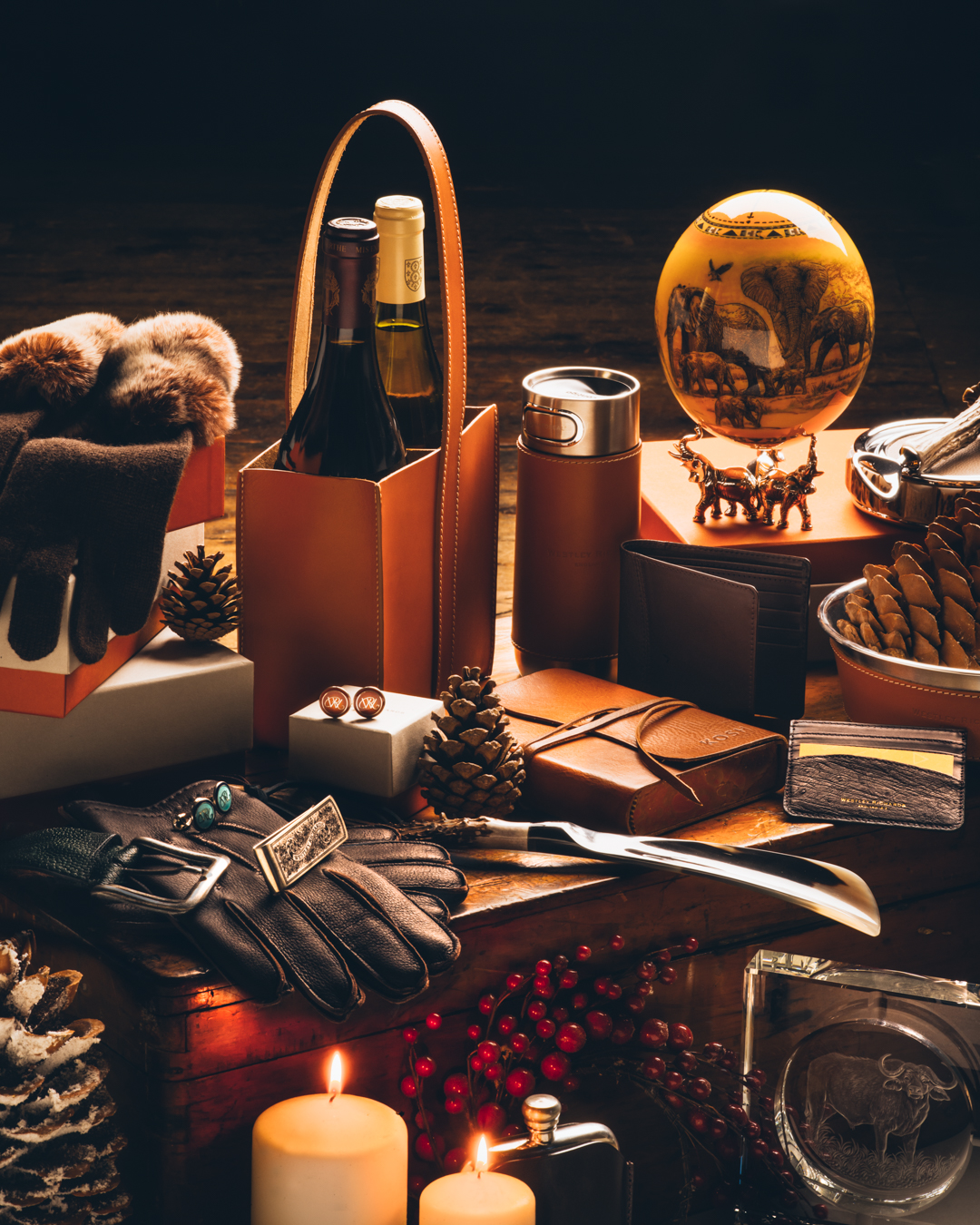 Whatever your plans for the festive season, get ahead of the game and order your essentials from Westley Richards now. Then relax, knowing that the key people you need to delight will be... well, delighted!