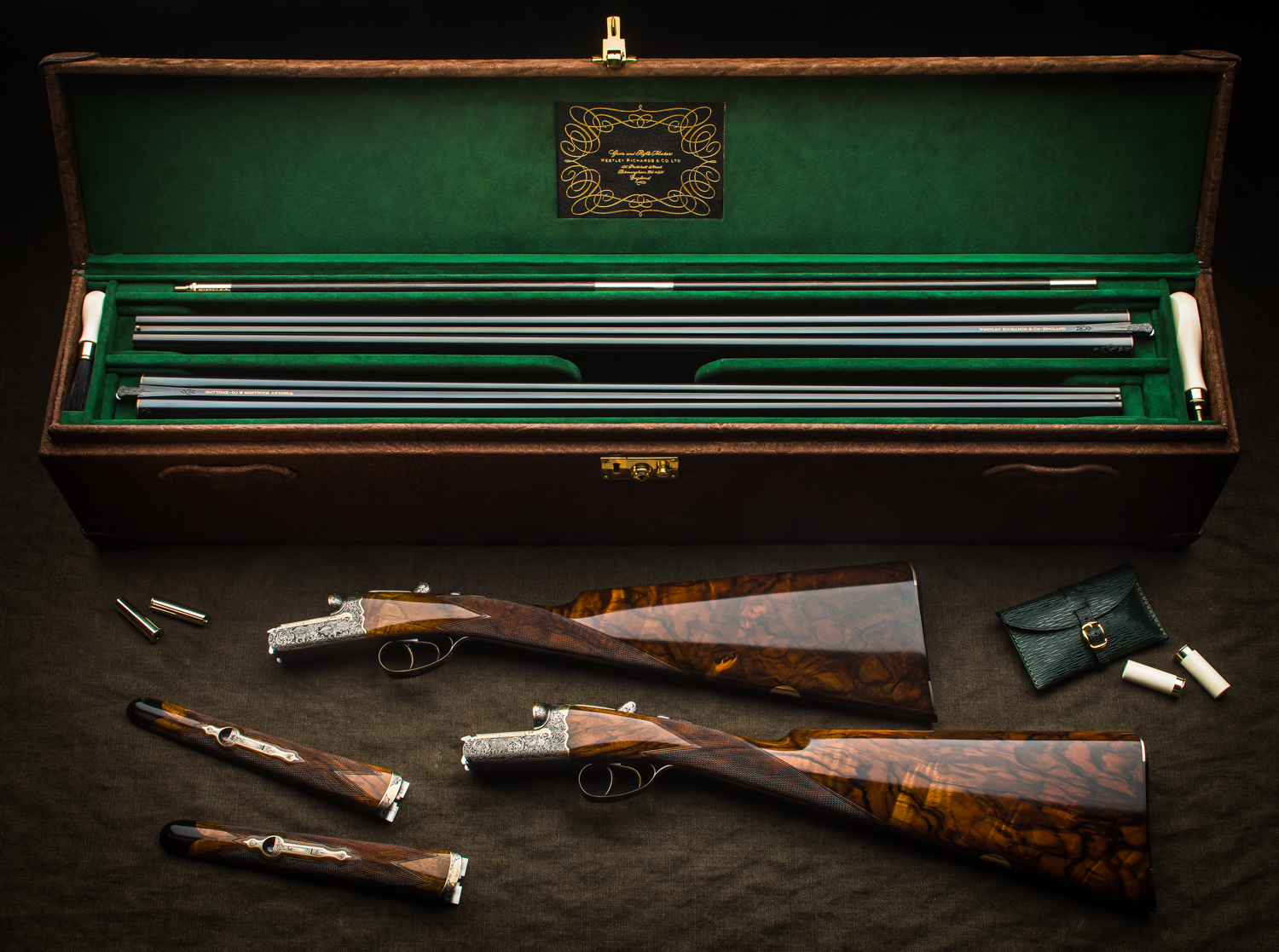 At least now the owners of all three pairs can sit together and compare their respective tastes!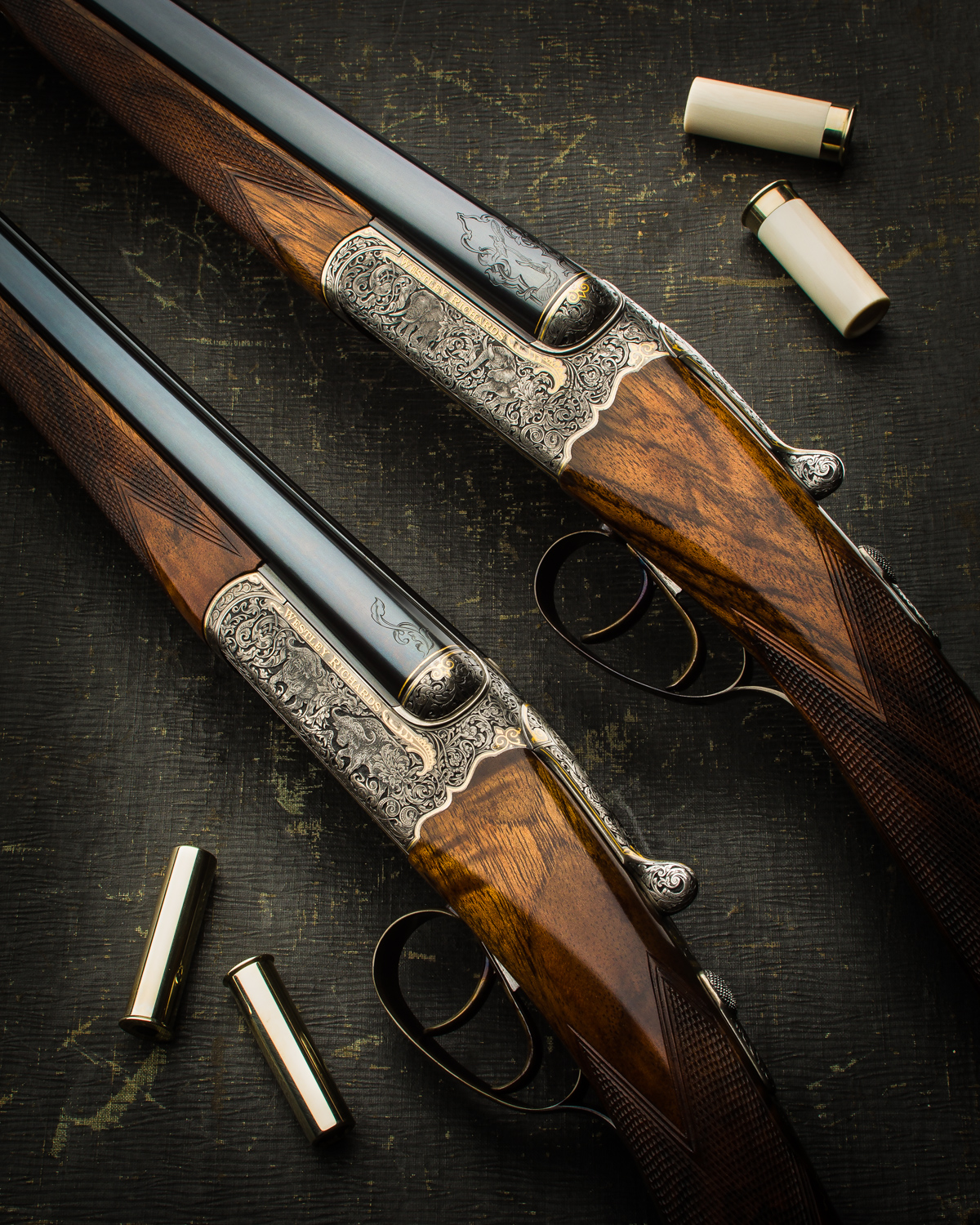 Shotguns depicting Buffalo and Elephant game scenes have made for an interesting variation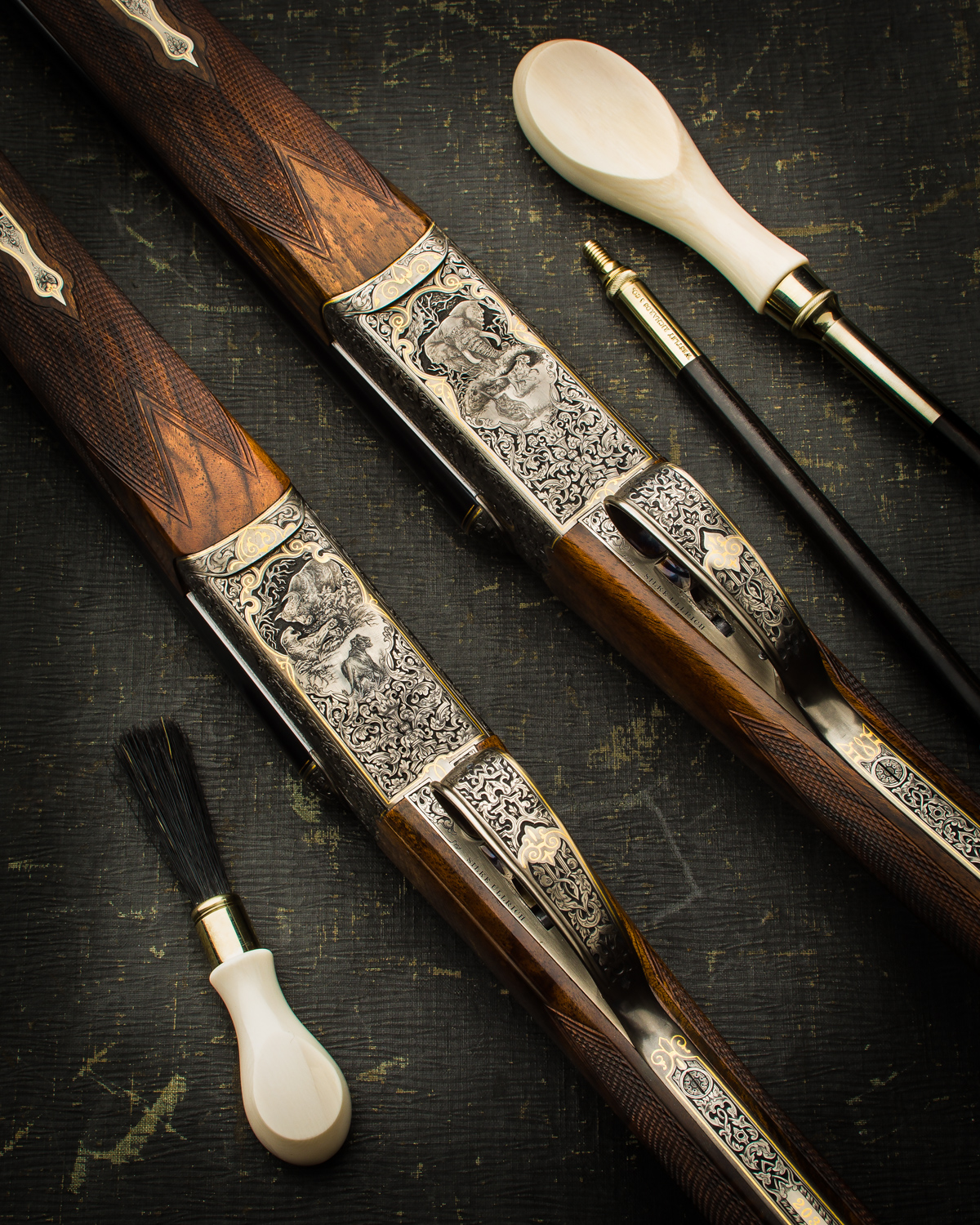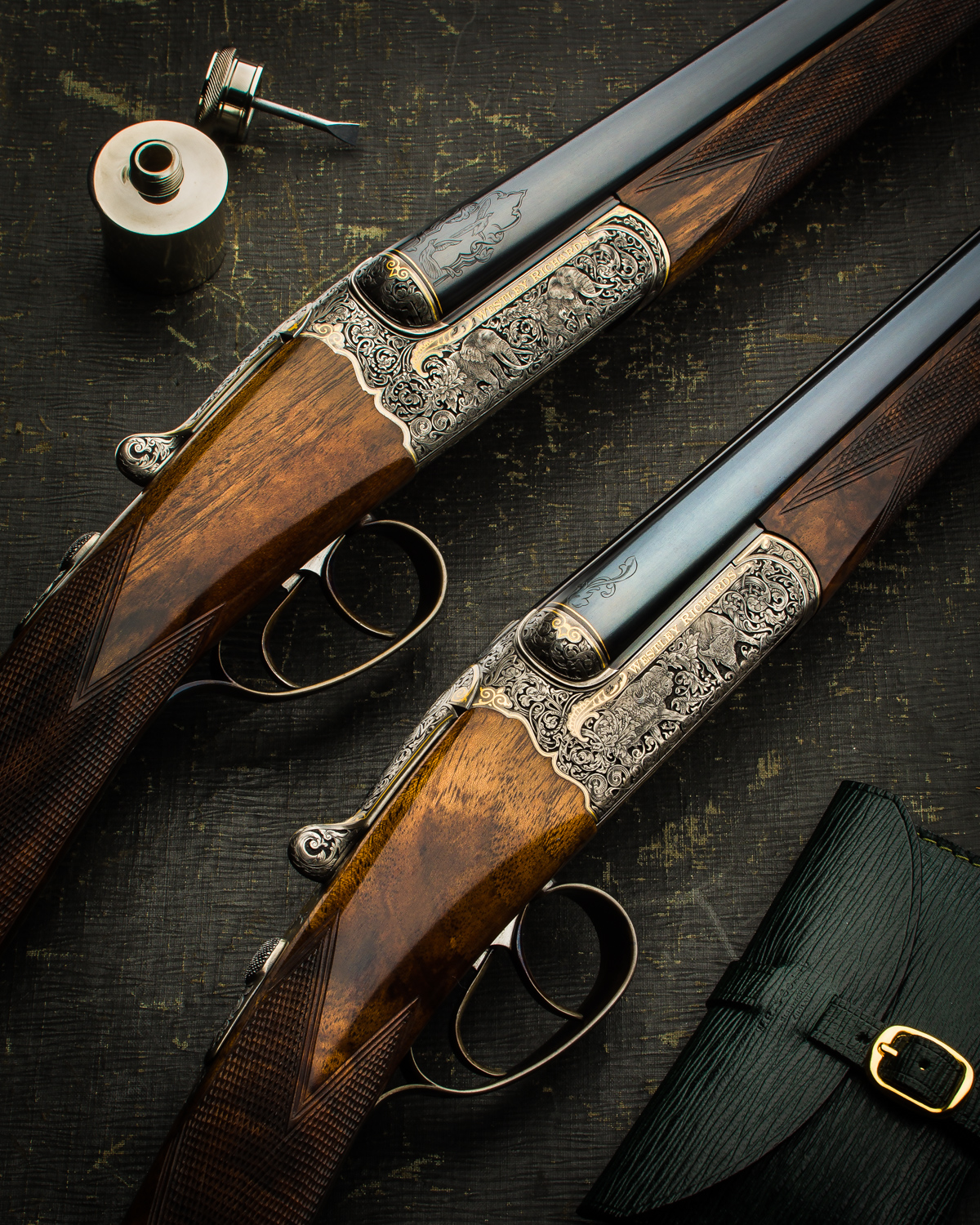 The wood has once again turned out stunning and it must be said that all three pairs of guns really are a credit to all those involved in making them. A fabulous project that has been a pleasure to undertake and complete. May all the new owners enjoy many years of fun and sport.