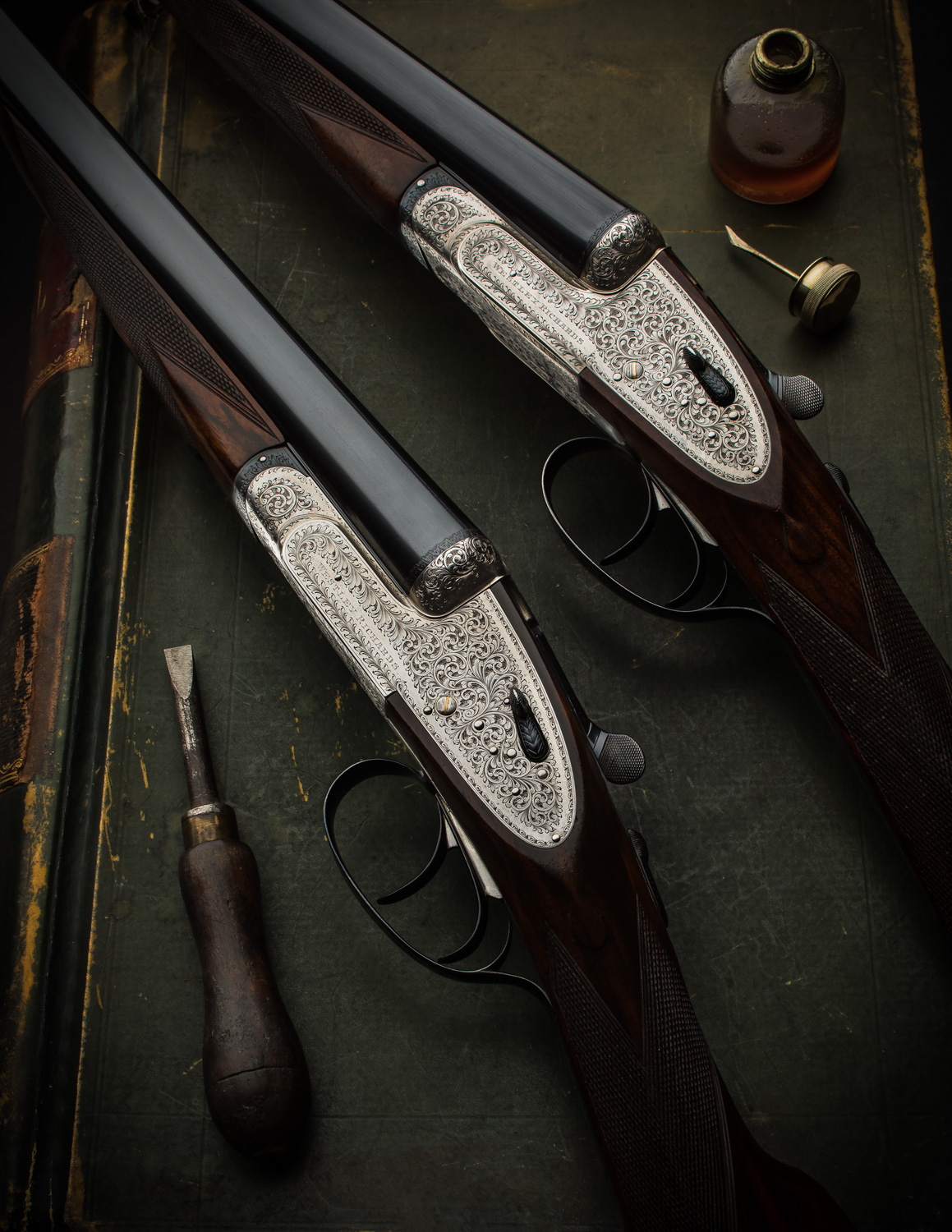 Recently through the WR doors came this interesting pair of Westley Richards 12g sidelock ejectors with central vision stocks. Completed in 1962 they have 26" barrels with double trigger, Holland style hand detachable, sidelock actions engraved with a large floral scroll. The dark, well figured stocks measure 14 3/4" to the centre of the butt and are cast off 9/16" at the comb 3/4" at the face, 15/16" at the heel and 15/16" at the toe. The guns are in overall very good condition and will be on our used gun site shortly. I'm sure there is a central vision shooter out there, somewhere!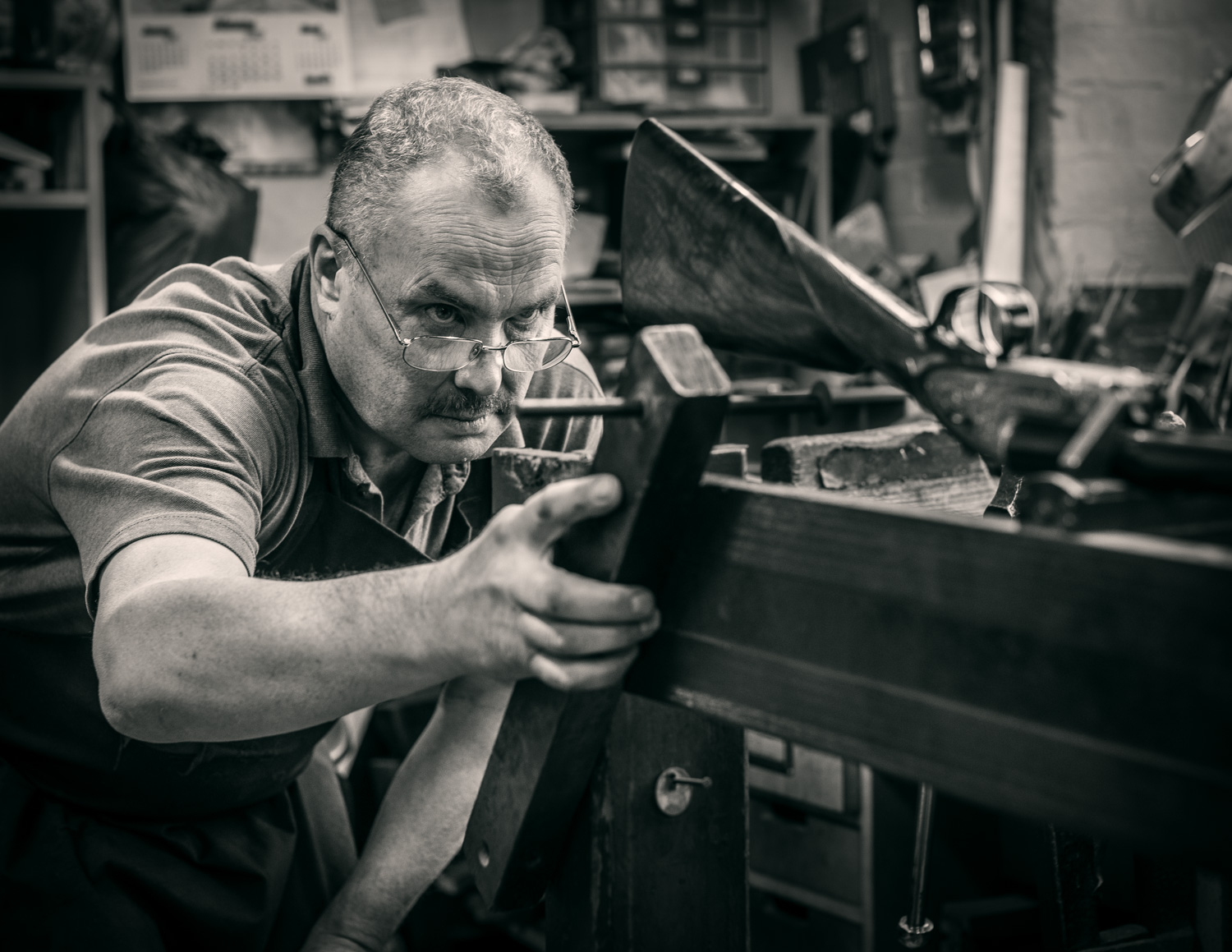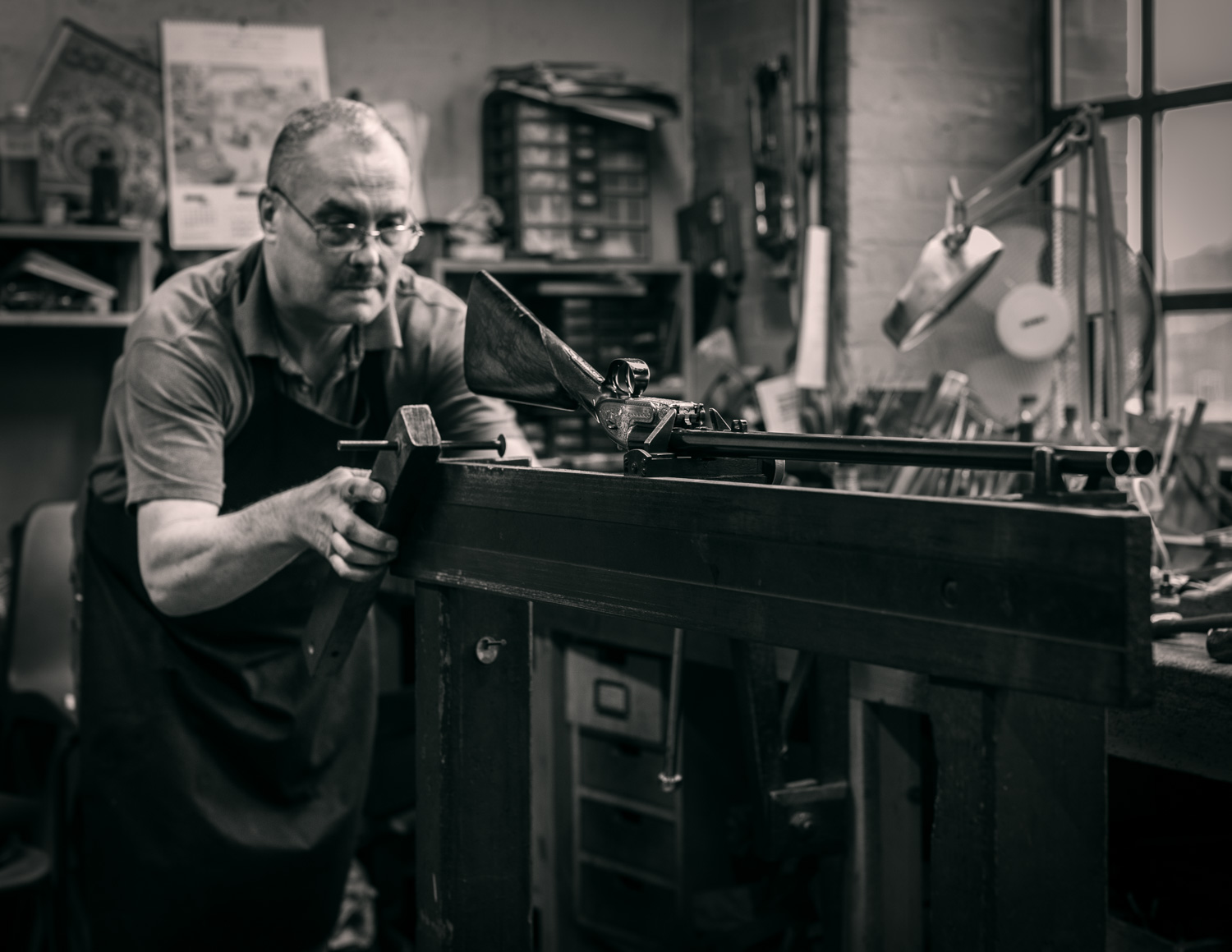 Stocker, Keith Haynes, taking detailed cast measurements.
It's rare to have central vision or cross eyed stocks on new guns these days but it certainly was much more common place between wars and for those of you who have been to the factory, you will remember the painting we have on the stairs of Colonel H.H. Shri Sir Ranjitsinhji Vibhaji, Maharaja Jam Saheb of Nawanagar, an esteemed cricketer who played for England and was said to be one of the best batsman of all time, standing proudly with two shot lions and a cross eyed stock double rifle. From the research done several years ago, we assume that the rifle in the painting is his Holland & Holland .240 cross eyed stock double rifle, which he ordered in 1922.