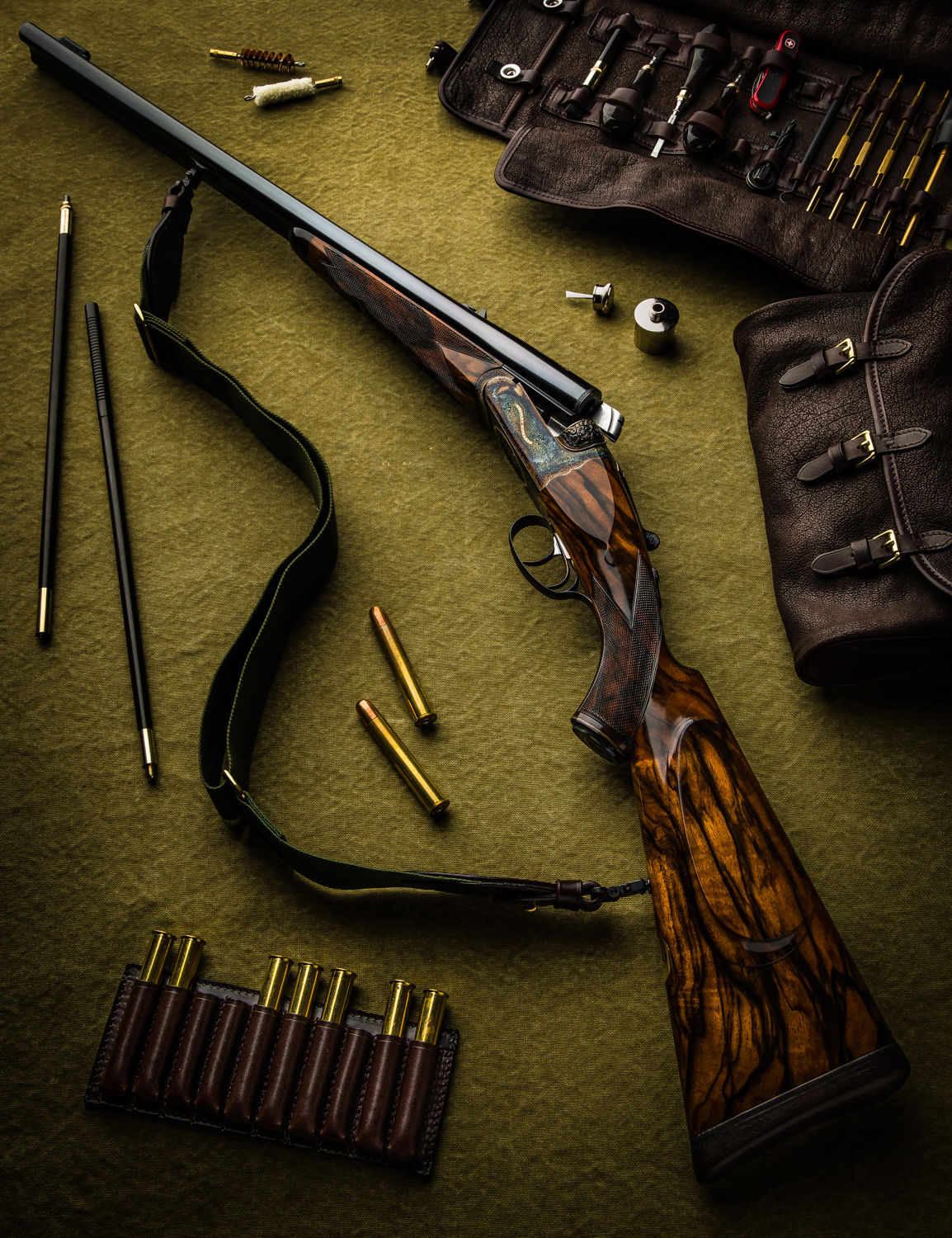 The droplock double rifle illustrated here is a little different to the .500's that we normally build in that it has been built on a larger action frame. In recent decades the .500 was built on a trimmer frame which led to a final weight in the 11lb to 11lb 8oz region. This suited clients who wanted the firepower of a .500, without the extra weight in the rifle.
Records indicate that .500 double rifles built by the firm pre-war tended to be more in the 12lb to 12lb 8oz range. This particular client wanted to revert to that original weight specification and so it was that we built this very elegant .500 droplock rifle for him.
The rifle has all the usual hallmarks of a Westley Richards droplock double rifle, the subtle difference being the engraving which has carved fences in keeping with the scroll design, gold naming and a mean looking Cape Buffalo carved on the cover plate. We hope in the coming years it gets to add a few buffalo like this to its tally!