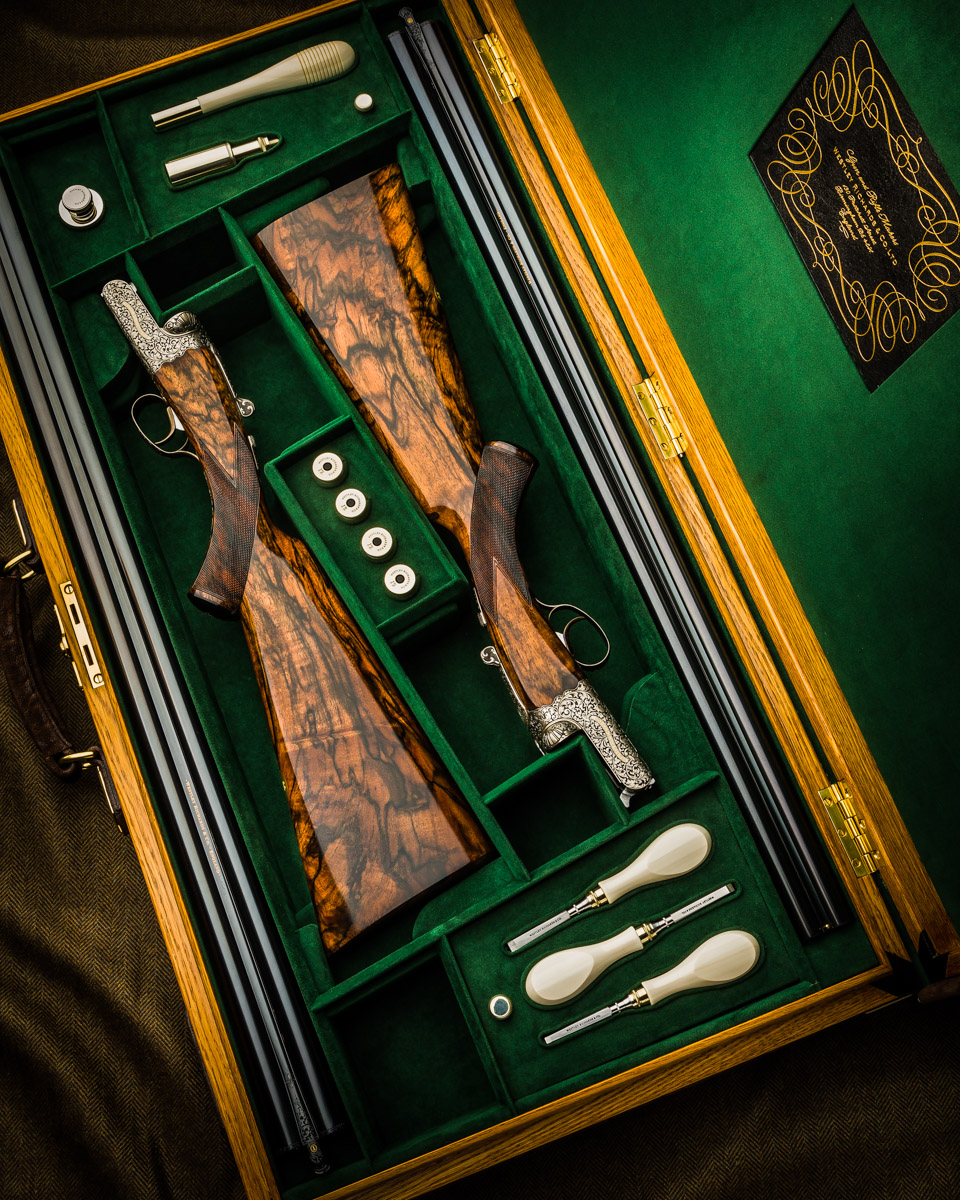 Westley Richards remains the largest gunmaking house in the City of Birmingham and has a proud heritage which the company is keen to maintain, develop and promote into the coming decades.
A feature of this long-term plan is our recruitment every year of the next generation of gunmaker. As one of the few privately owned gunmaking houses we run a comprehensive 5-year apprenticeship programme that leads to a qualification in one of the traditional gunmaking trades. The emphasis of the apprenticeship is on absolute quality and building the 'very best gun that can be built'.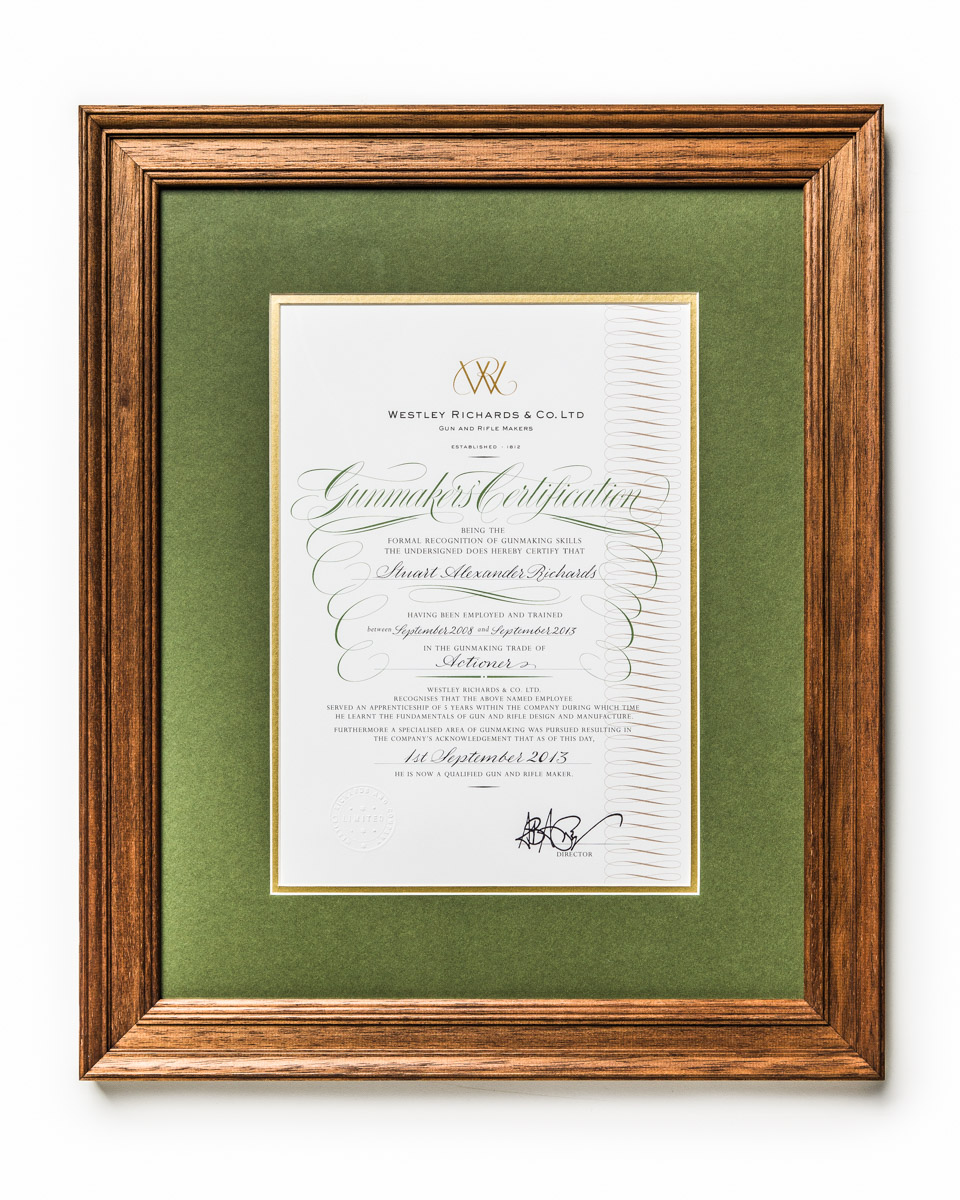 The 'Gunmakers Certificate' awarded after the 5-year apprenticeship has been completed.
As we enter a new year we now have a further 2 positions to be filled in our apprenticeship program and invite applications for these positions. We are looking for young, enthusiastic individuals with a keen interest in guns, rifles and sporting shooting. You will be joining a team of talented and determined craftsmen whose aim is to build simply better and better guns, so upholding the great traditions of Westley Richards.
For full details please send a CV and cover letter stating your interest to apprentice@westleyrichards.co.uk