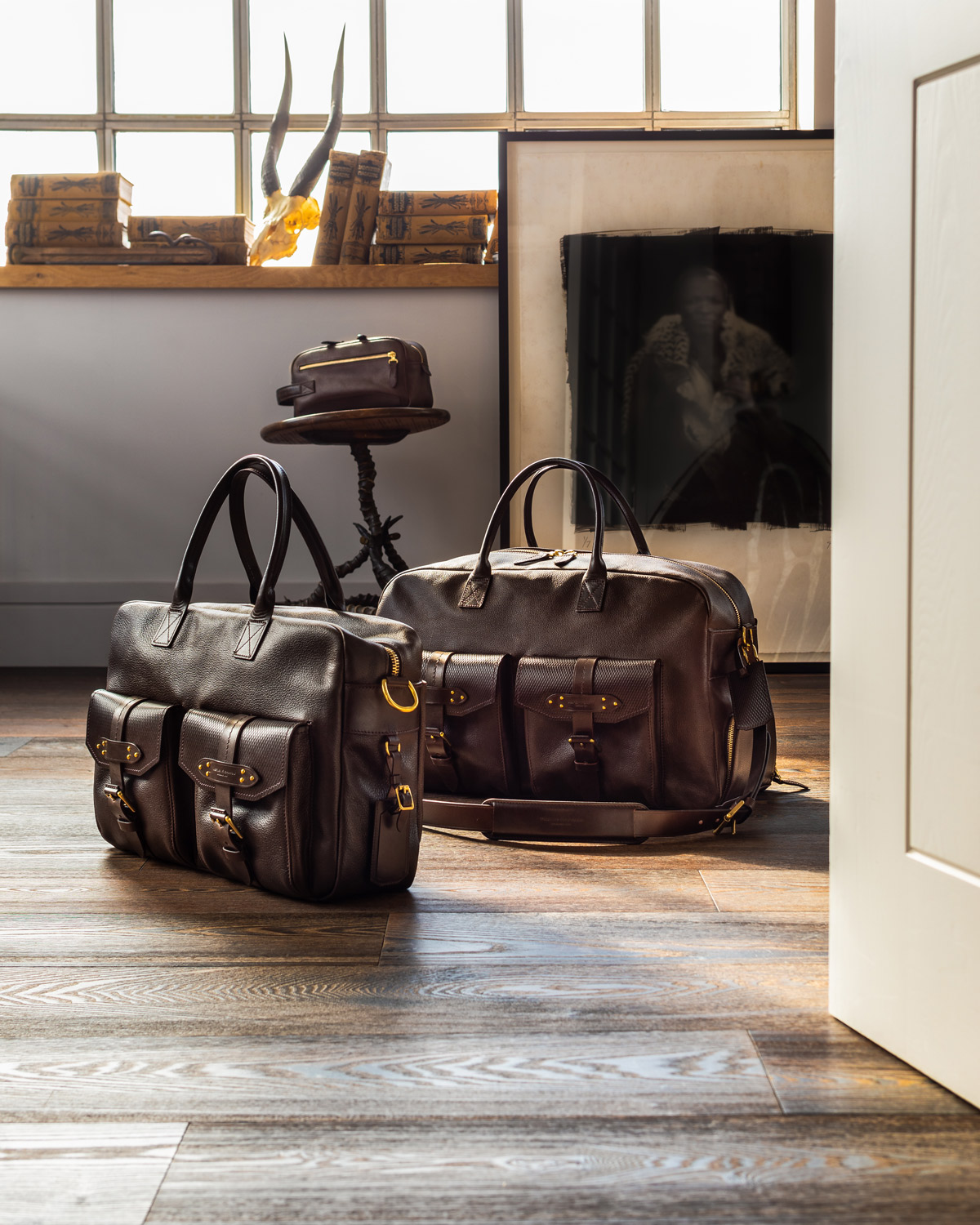 Following the success of our Anson & Deeley Boxlock action, still referenced in modern sporting shotgun and rifles today, Westley Richards upgraded to a purpose built premises in Bournbrook, Birmingham in 1894. Described as an elegant factory, both 'useful' and 'ornamental' – it was intended to accommodate more rationally the different departments of gunmaking in one place. Designed by local C.E Bateman, a celebrated architect associated with the prevailing Arts and Crafts movement of the era and the Birmingham Guild of Handicraft.
The company remained in Bournbrook for over 110 years until 2008 where a planned move to the city's historic Gun Quarter gave the opportunity to further house the gun and burgeoning leather factories under a single roof alongside a new flagship retail space.
Leather making is a big part of the future for Westley Richards and unlike our key competitors we make all our leather goods in house side by side with the gun making. The West Midlands has been a centre of leather-making since time immemorial so it is fitting that Westley Richards should have moved into the business. It began with the manufacture of high-quality slips and cases to protect clients' guns but is now expanding into other areas, offering a wide range of traditionally-tanned and exotic leather goods to adventurous travellers and field sports enthusiasts alike.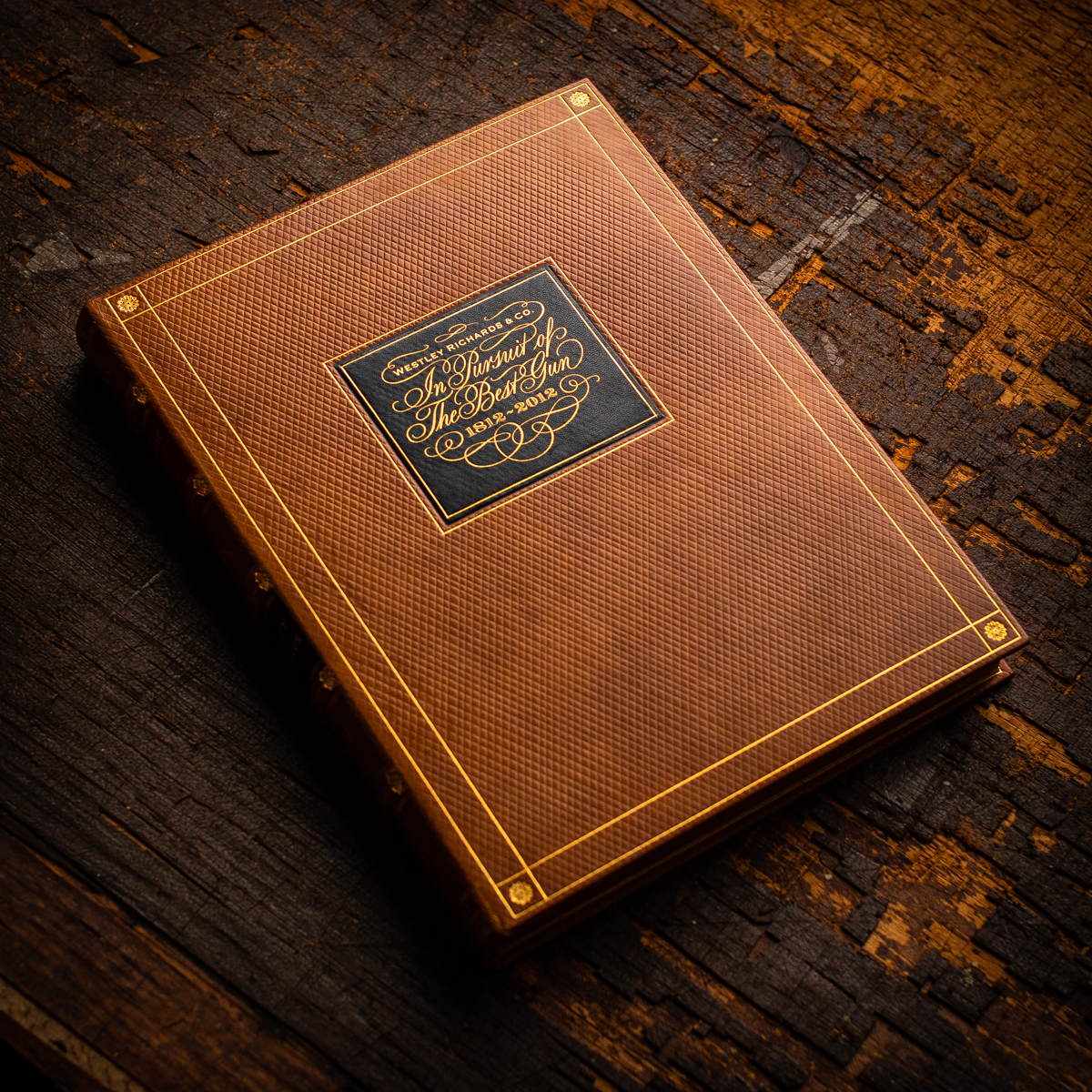 The Bournbrook Collection is greatly inspired by both the checkering our master gunsmiths carefully handcraft onto our gun stocking, and key details seen in our traditional gun cases. An ode to the master engraver Paul Lantuch is on display with an exclusive lining design. Each design is available in our signature range of tanned leather, buffalo hide and strong canvas combinations.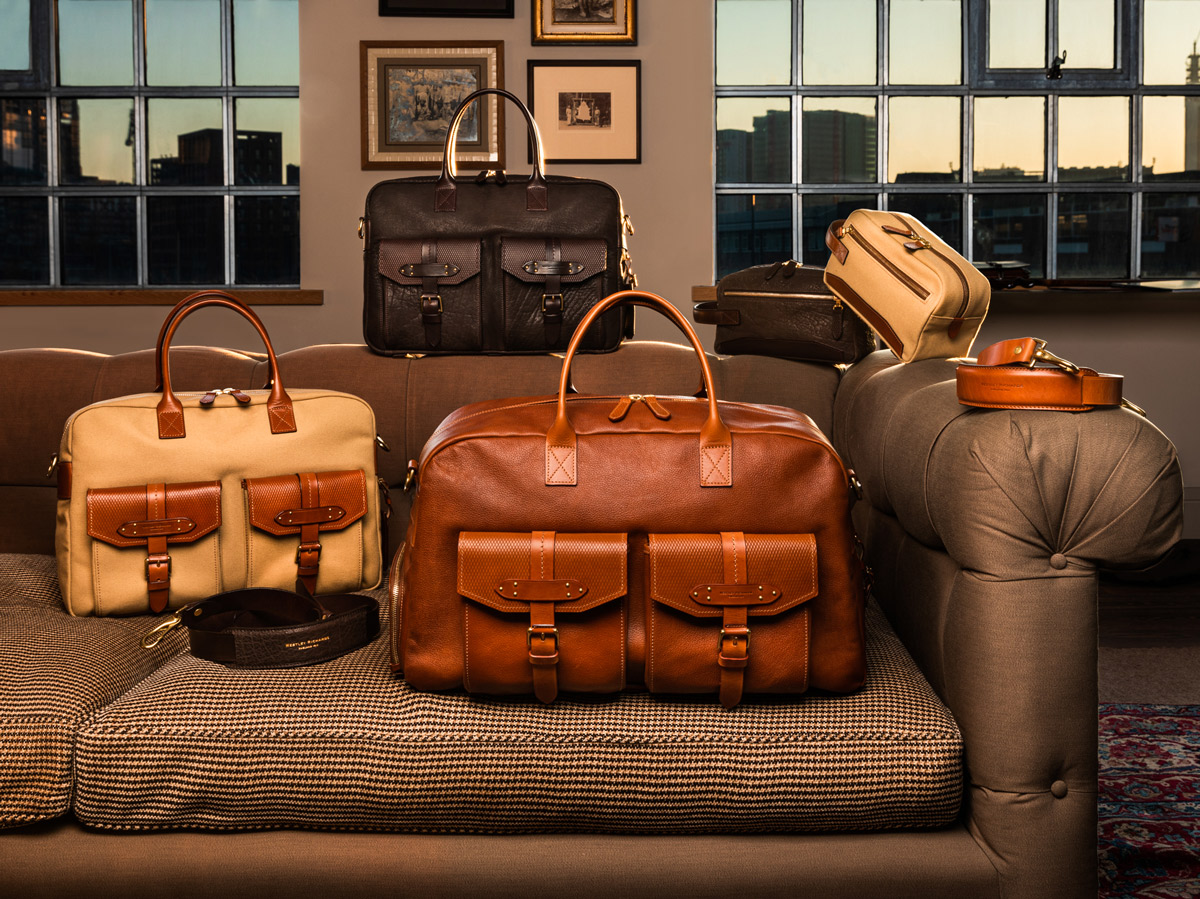 A refined 48hr travel bag for those charming weekend breaks away. Whether heading to your favoured shooting lodge or simply a quiet place for some R & R, this smartly designed weekender has all the functionality you require, including secure compartments inside and out and a collapsible shoe section. Comes with a suitcase slip, fountain pen holders, bellows pockets and a deluxe leather adjustable strap.
Prices begin at £1495.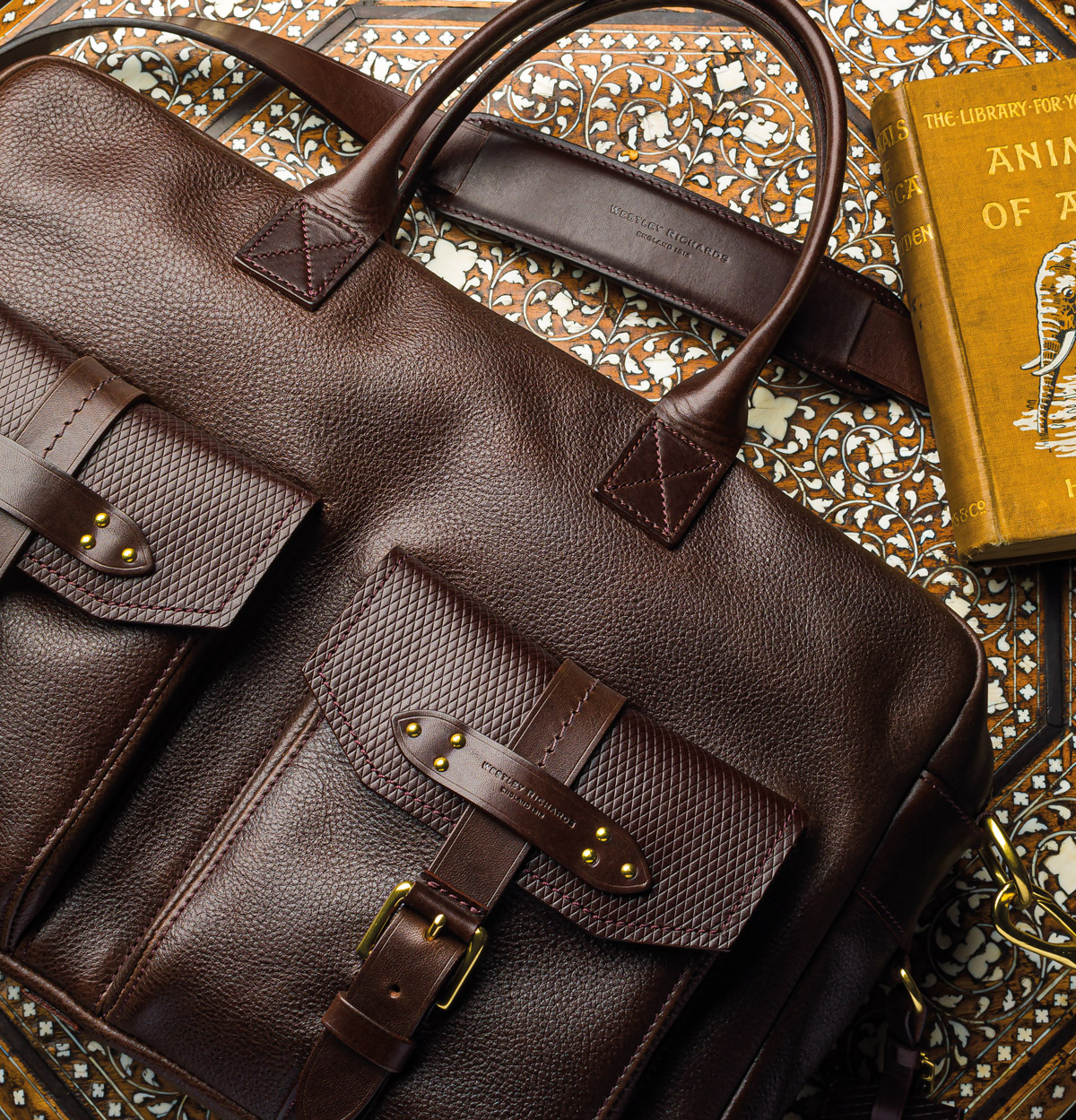 A soft briefcase created with the commuter in mind, travelling between their fine country home to meetings in town. Thoughtfully designed with secure compartments for laptops, devices and documents. Comes with a suitcase slip, fountain pen holders, bellows pockets and a deluxe leather adjustable strap.
Prices begin at £1095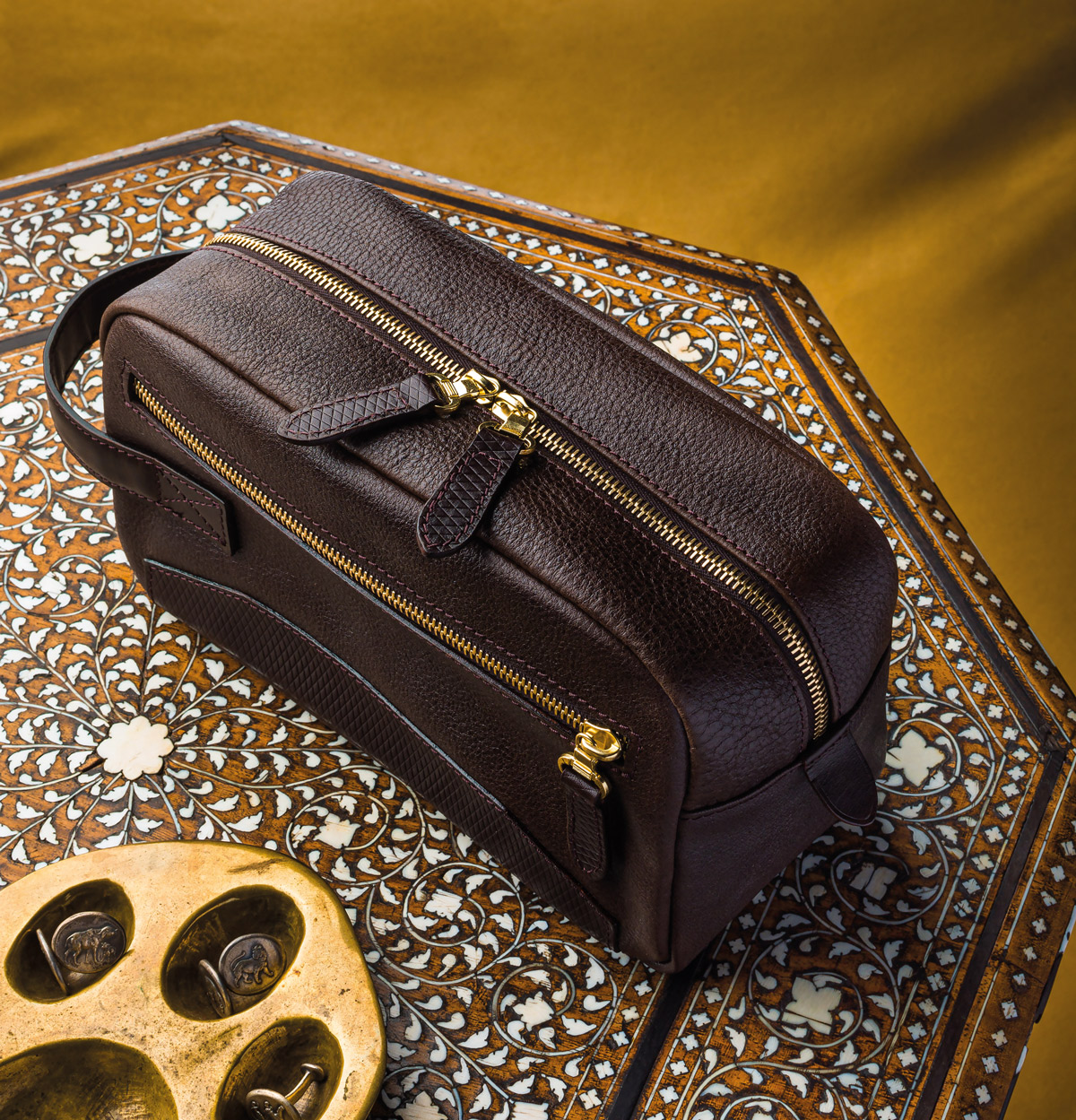 The Bournbrook Wash Bag is your perfect travelling partner. Sports a large open interior with a robust matching handle and a secure external pocket for extra storage.
Prices begin at £265
As Westley Richards moves into 2020 and beyond, the company has exciting plans to establish itself as the foremost manufacturer of the finest English-made leather goods, with the finesse and flair for which they are widely recognized. Walking through its factory today is a great privilege: with centuries of knowledge and experience in their hands, Westley Richards' master gunmakers and leather artisans are bringing to life their clients' next most prized possession.