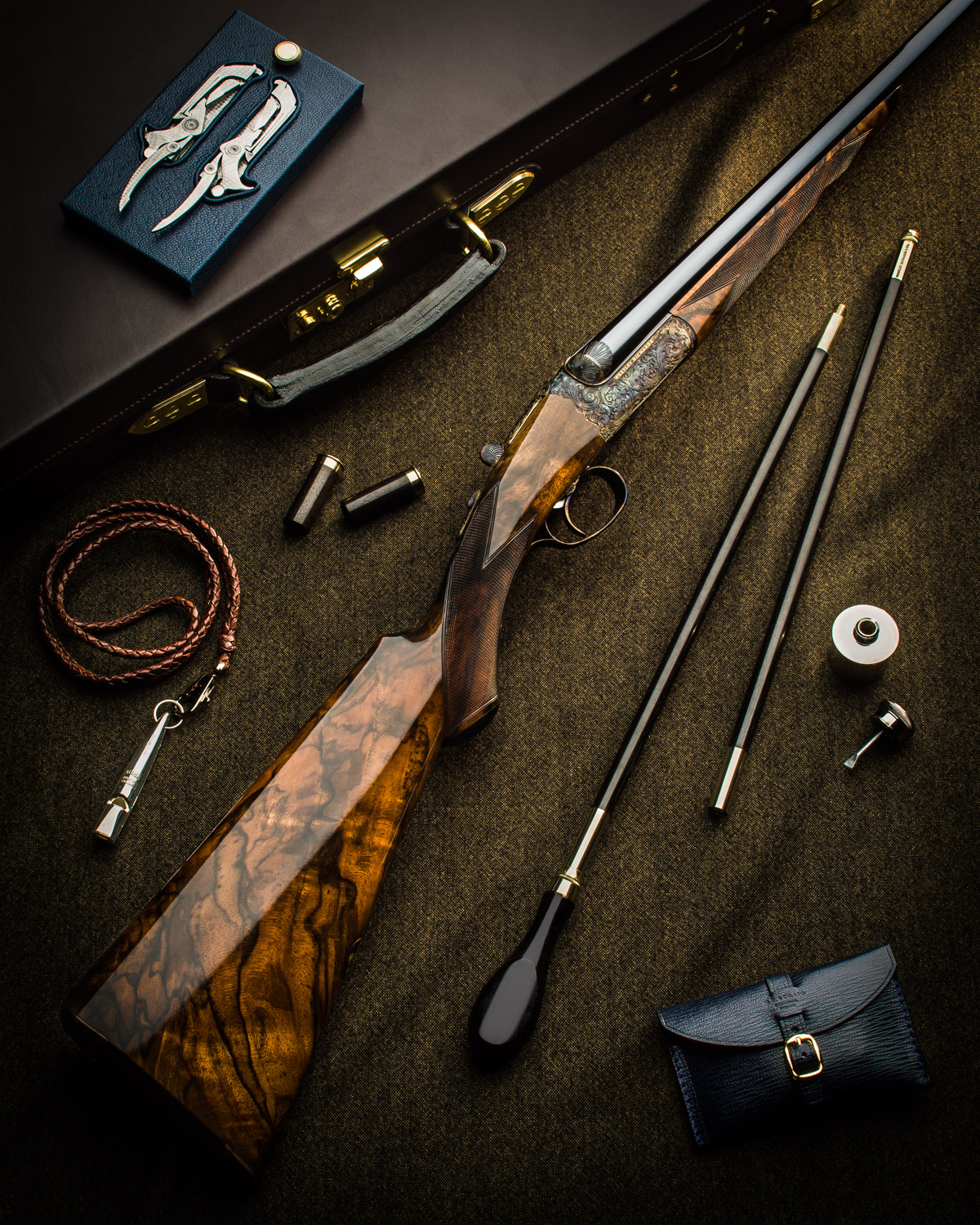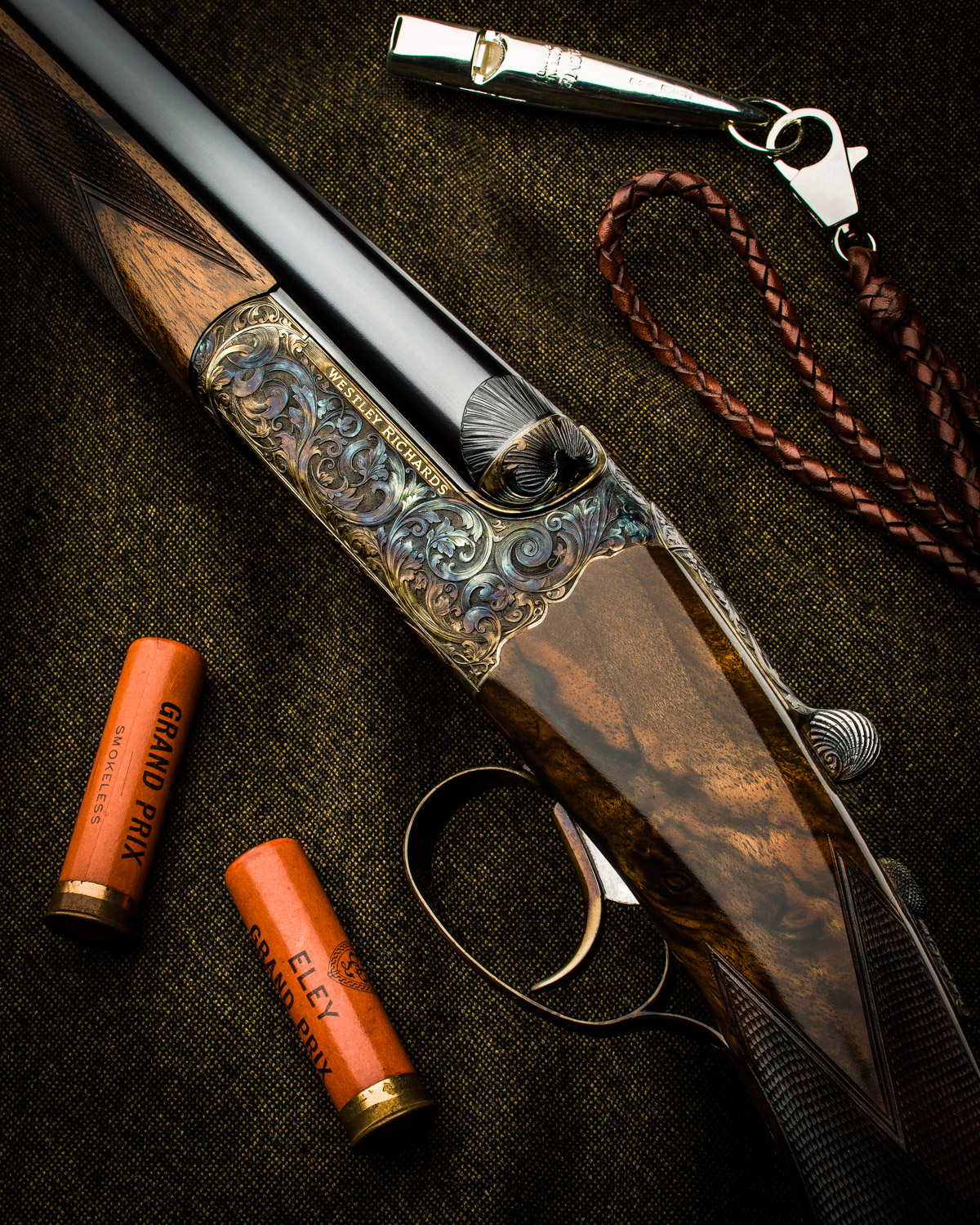 The classic hallmarks of the Westley Richards hand detachable lock (droplock) action, scroll back, hinged cover plate, wide top lever with model 'c' dolls head fastener, single selective trigger and distinctive safety button.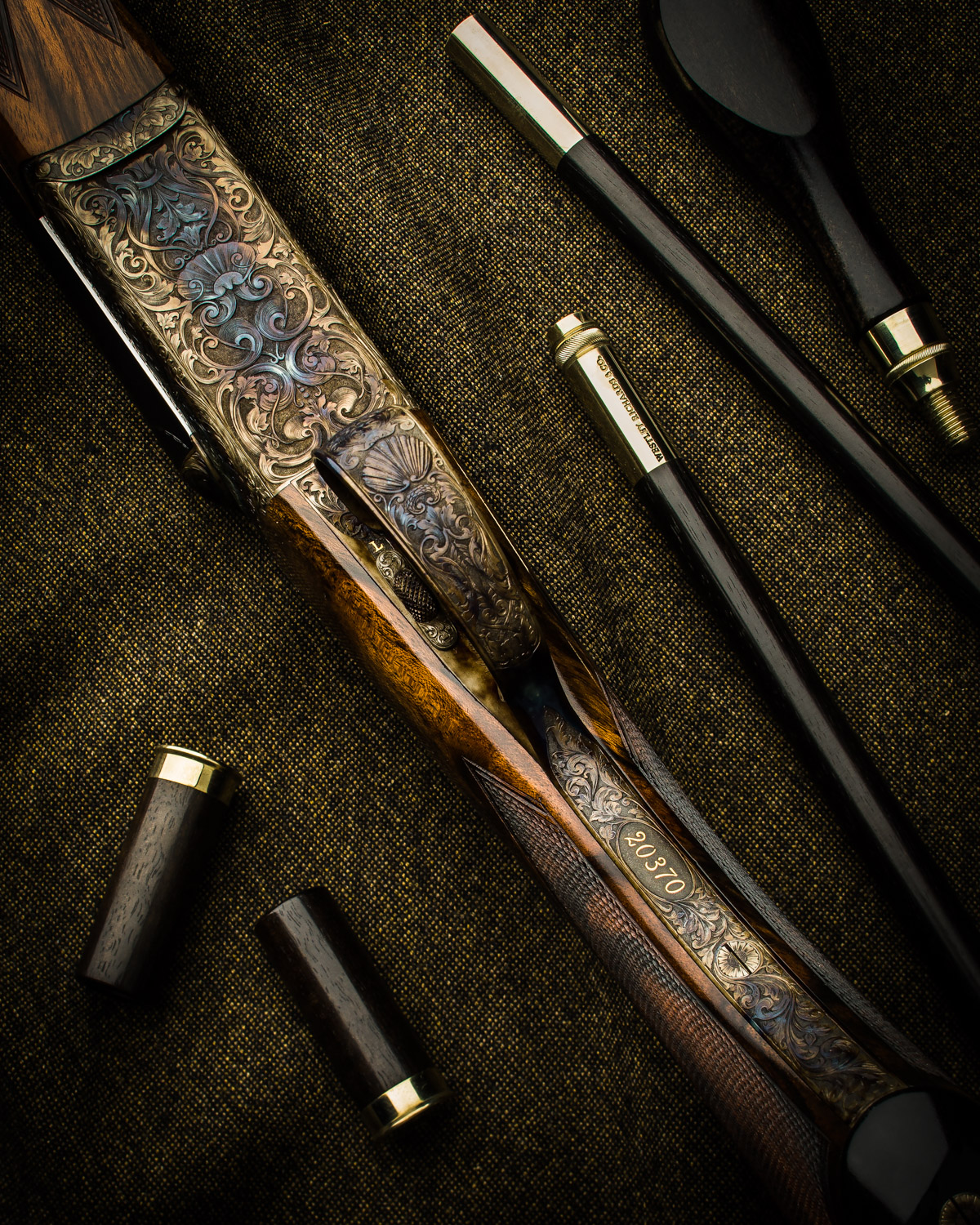 The real beauty of this project was the patience and trust that the client showed in Westley Richards. What originally started out as a 'test' piece for his relationship with the company, developed into a 'well clearly you know what your doing, I'll keep out of it now'. And so with that kind of trust placed upon us we set out to deliver a unique piece of work that we very much hope surpasses all of his expectations!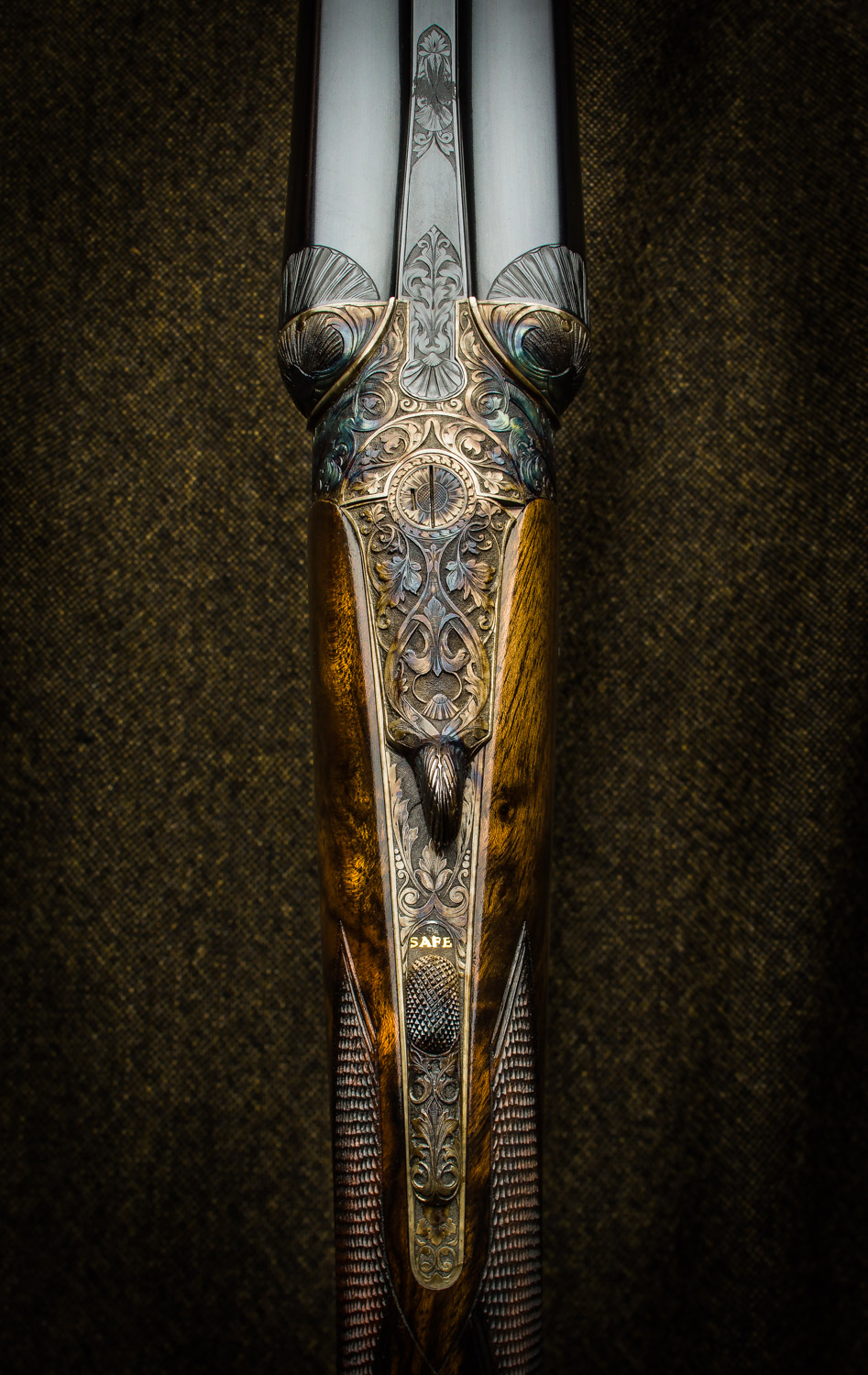 Exceptionally fine detail in the engraving of this gun continues to raise the bar here at Westley Richards. This particular work was executed by Vince Crowley.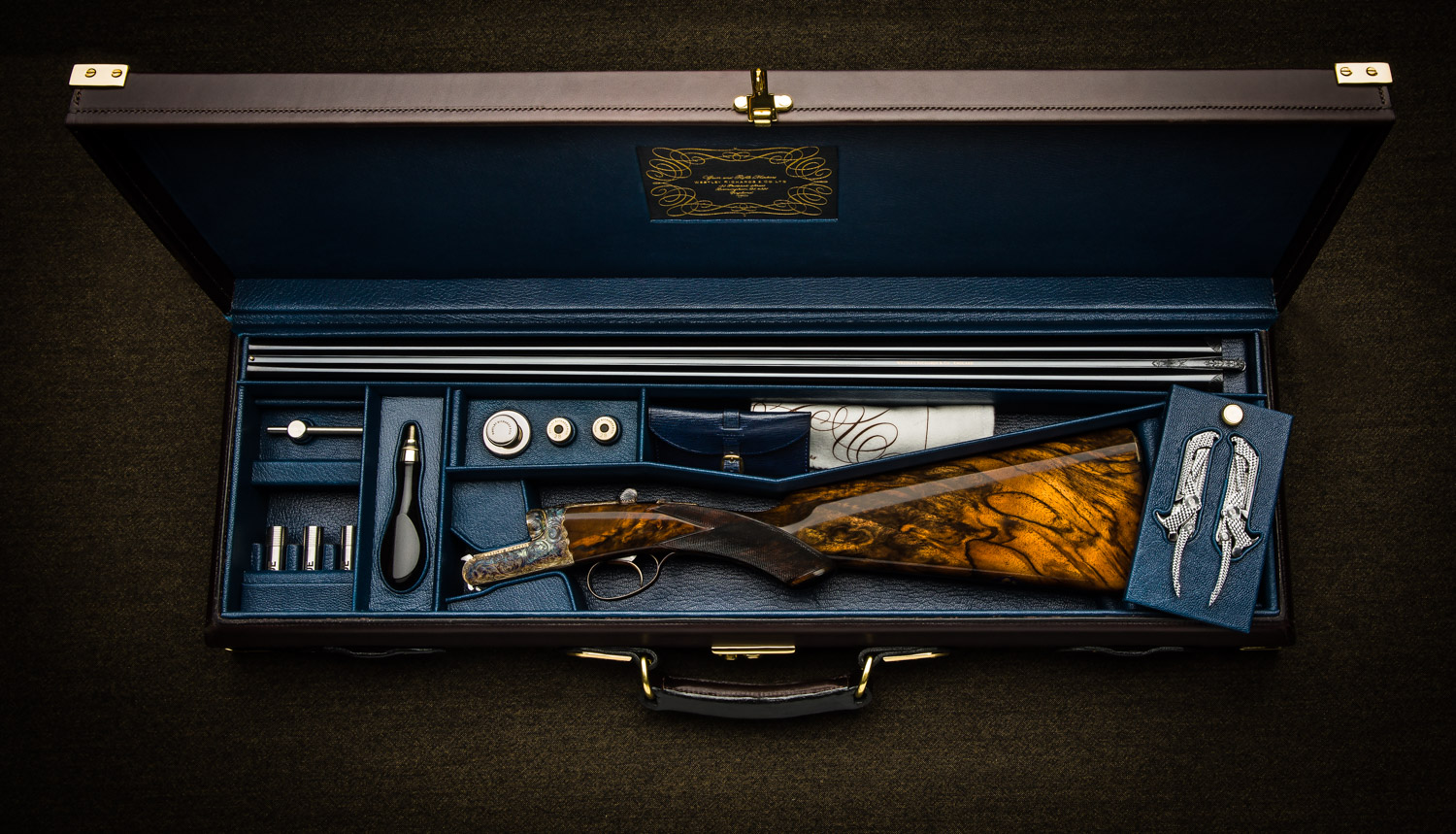 Beautiful French fitted lightweight leather case with hand made tools.
Projects such as this really are great fun for all involved as they develop into much more than delivering 'just another gun'. Talking through our own ideas with the client turns this into something very personal and as you will have seen from blogs posted in recent months, every gun and rifle we now build has some individual twist, in our opinion the very essence of having a 'bespoke' gun or rifle made in the first place. To those brave enough to trust us we say thank you and to this particular client we say 'wait until you see your next project!'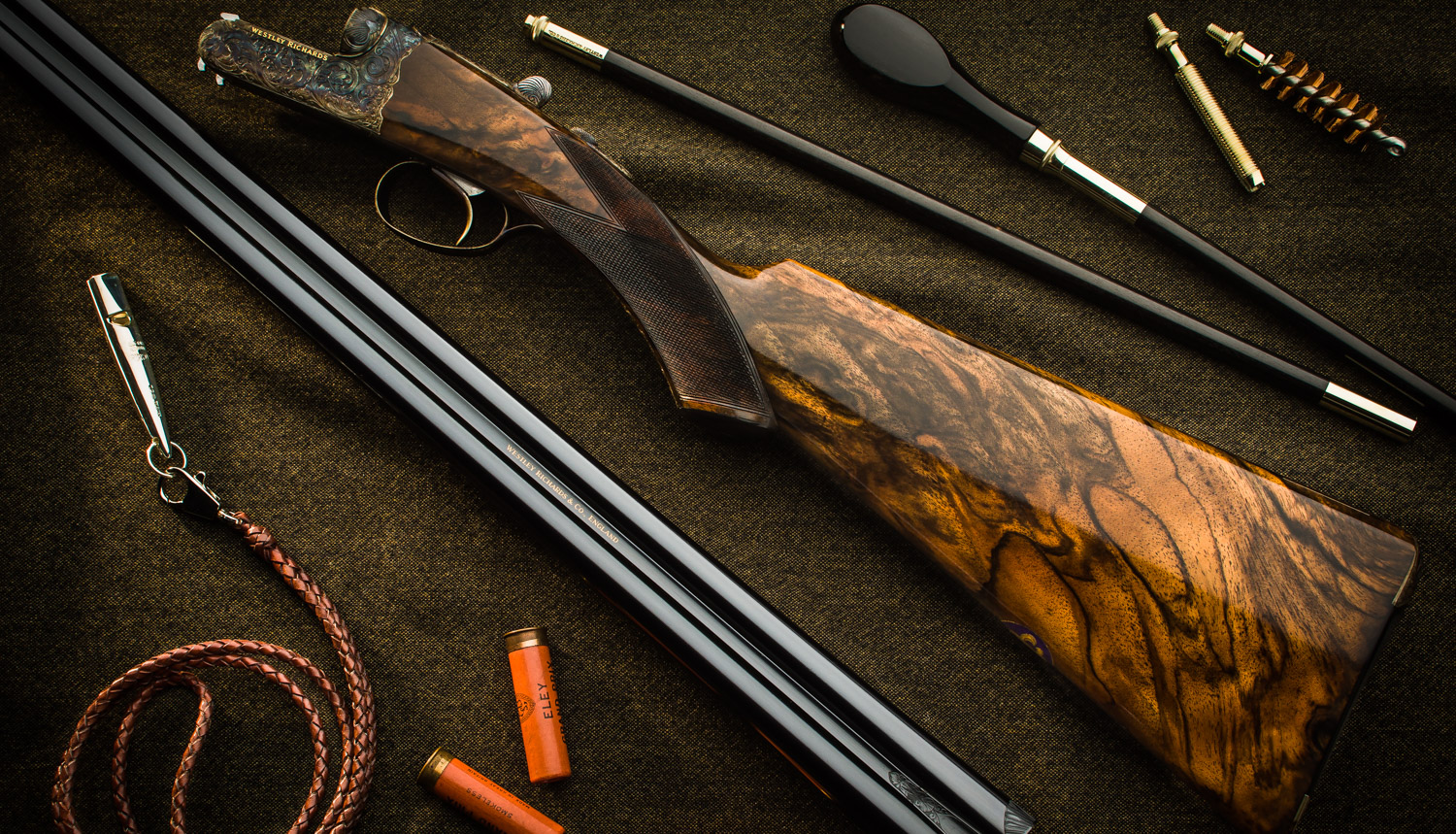 Glorious Turkish walnut finished with a Woodward grip and heel and toe plates once again demonstrates Westley Richards commitment to producing the truly 'bespoke'.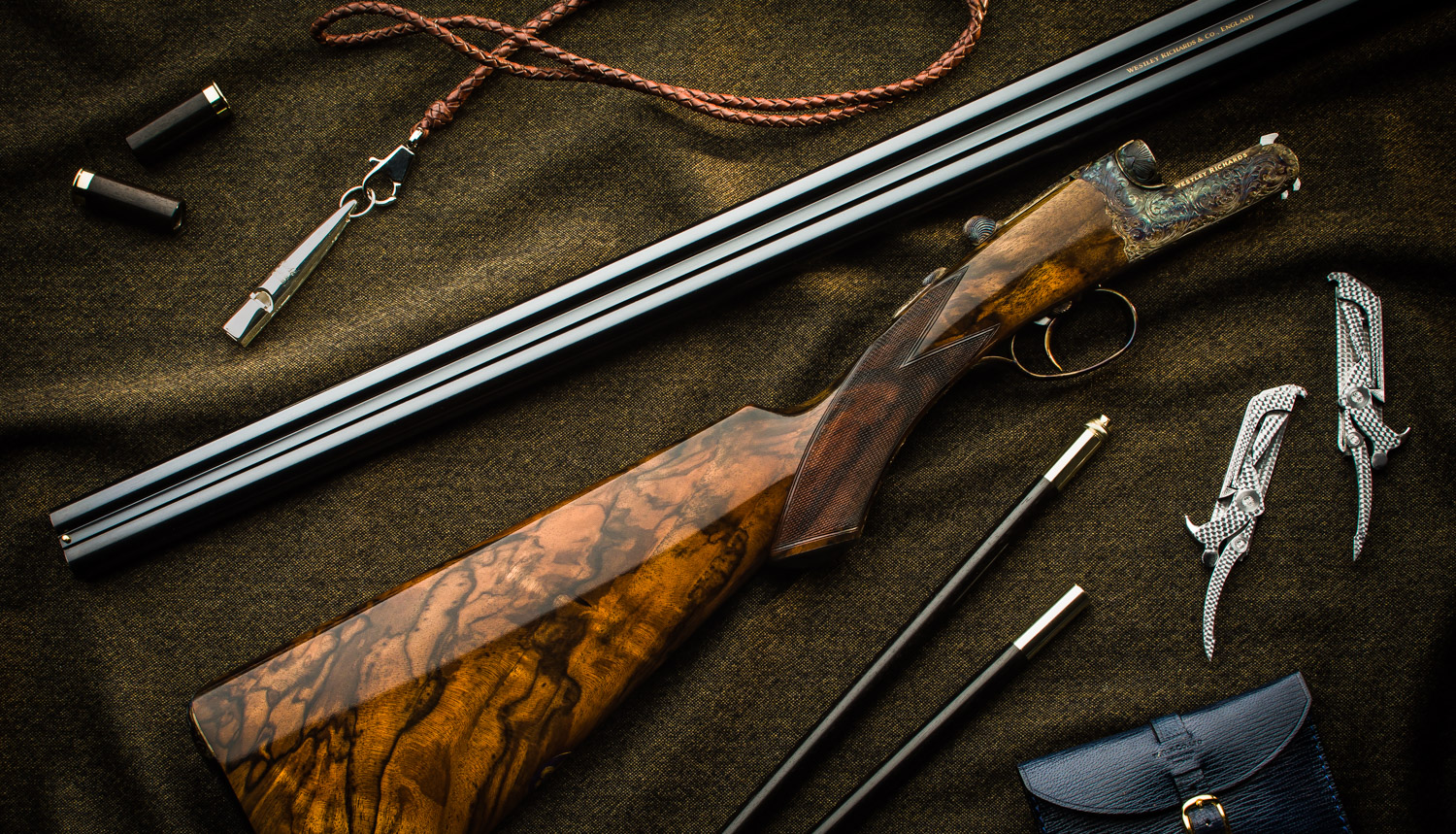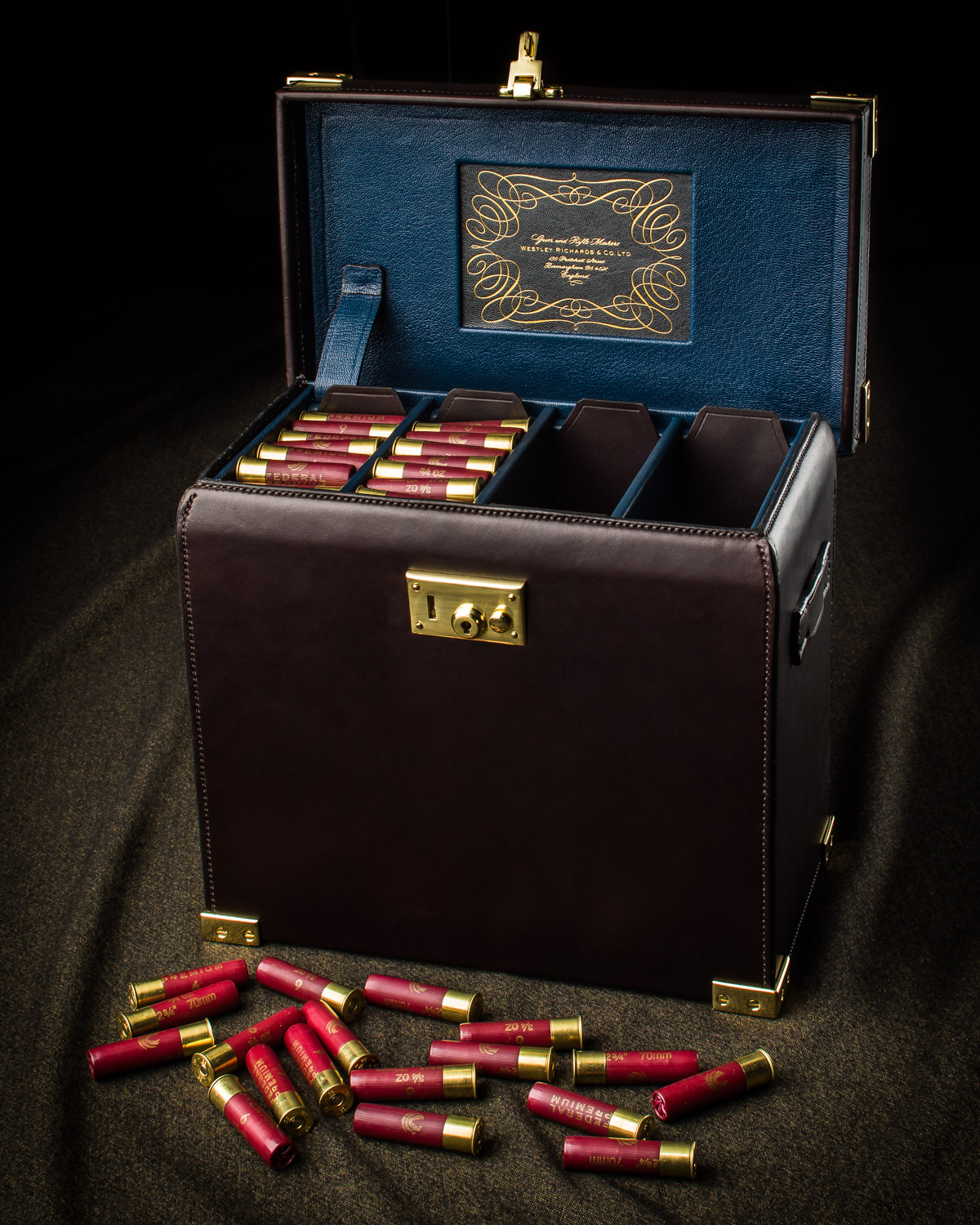 Bespoke leather upright cartridge magazine made to complement the gun case and complete a fantastic all round package.