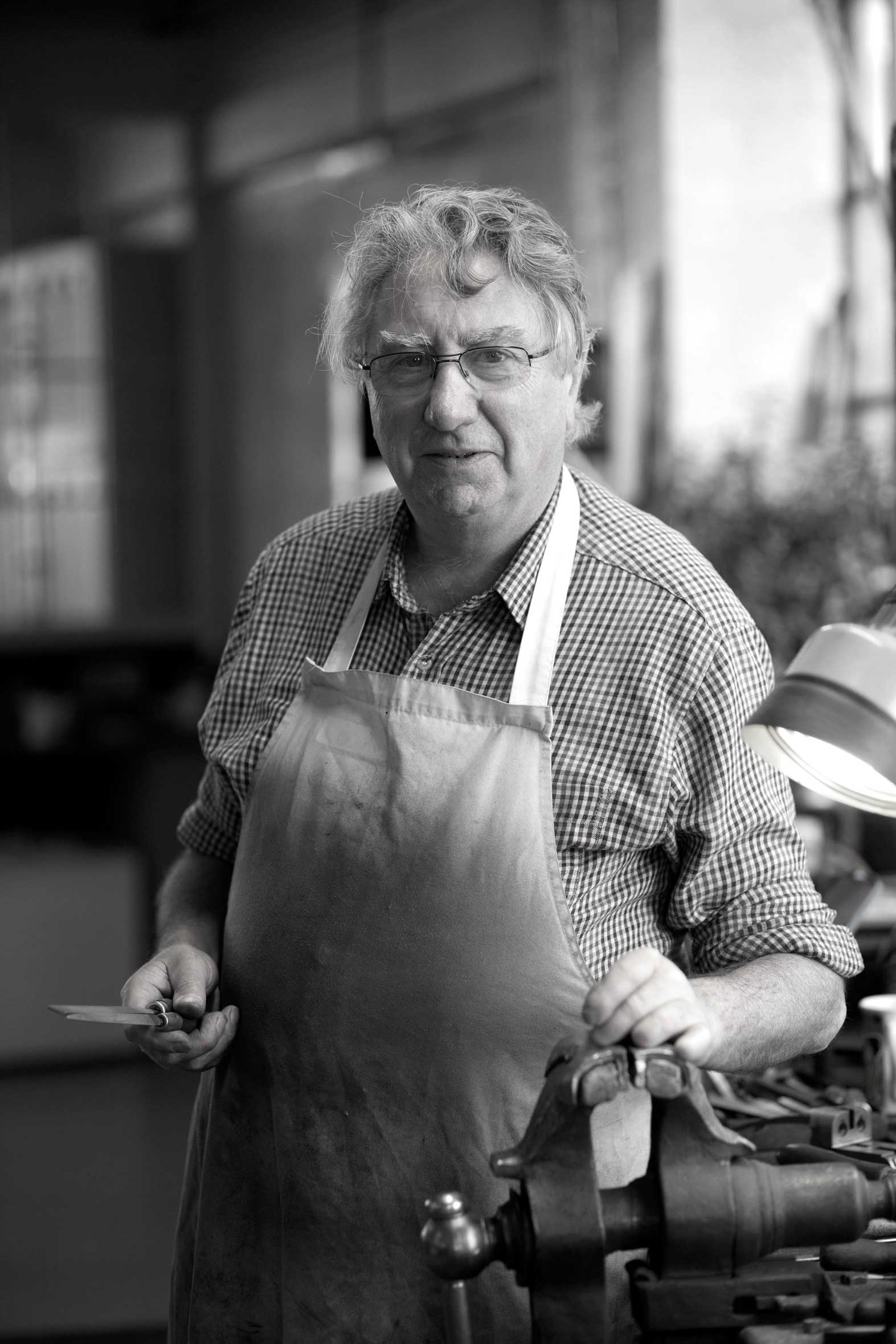 Ken has always commanded great respect in the trade and amongst other gunsmiths. He has a deep interest and passion for all vintages of guns and is one of the few people today who could make a best gun action from a lump of steel. That is how I first remember him when I arrived at the factory, slowly creating what was to become 'The Gorilla Gun' from a large block of steel. It took hours, books full of time sheet hours, too many to ever dare to count and cost. The .600 rifle he was making was a magnificent project, engraved with mountain gorillas by the Brown brothers at their peak.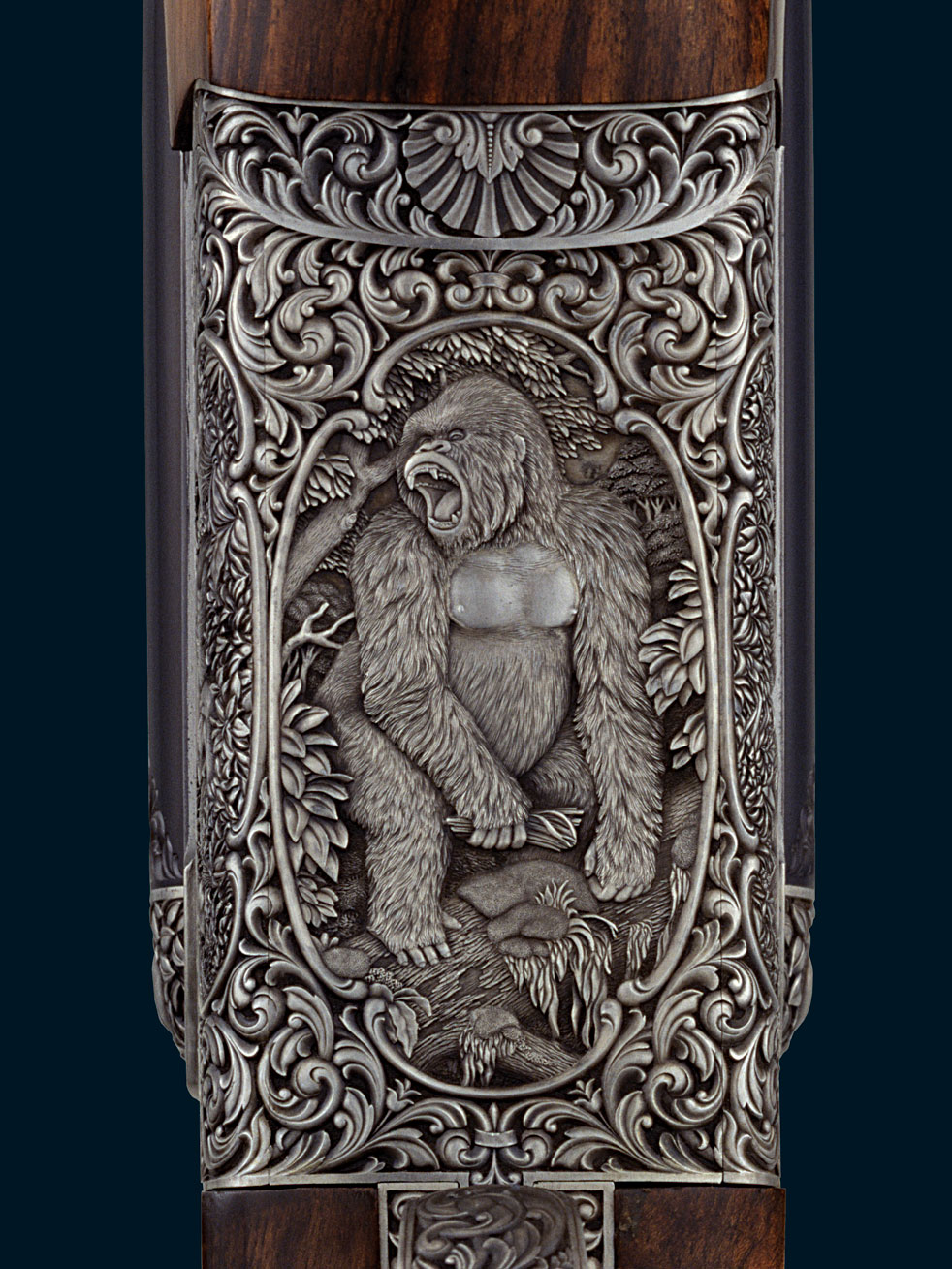 The Gorilla gun led the start of the reintroduction of the Hand Detachable Lock guns and rifles. A time came when we had to add up the hours and make a plan to produce the range of guns in a viable manner. For 25 years now Ken has been the key person helping the company bring back this 'droplock' model in a vast array of sizes. Whilst he will not admit it, (gunmakers rarely admit pleasure in anything), I do believe he should be both proud and pleased at what he has achieved since we started in 1989. 7 scaled shotgun models in .410, 28g, 20g,16g,12g, 10g, 8g & 4g and a similar amount of scaled double rifle actions covering calibre's like .275, .300, .375, .400, .470, ,500, .577, .600  and the massive 700/577. His work has helped to put the company in its current position as the largest producer of best quality double rifles in England, if not the world.
Besides spending some days here at the factory Ken continues to shoot regularly, pigeons, partridges, pheasants but no longer the geese with his old 8g detachable lock. He is also a keen fisherman and likes nothing more than showing me his salmon and asking how many I caught in Russia (0)! He often tells me he is going to stop working and I keep reminding him that at a mere 73 it is really too soon.