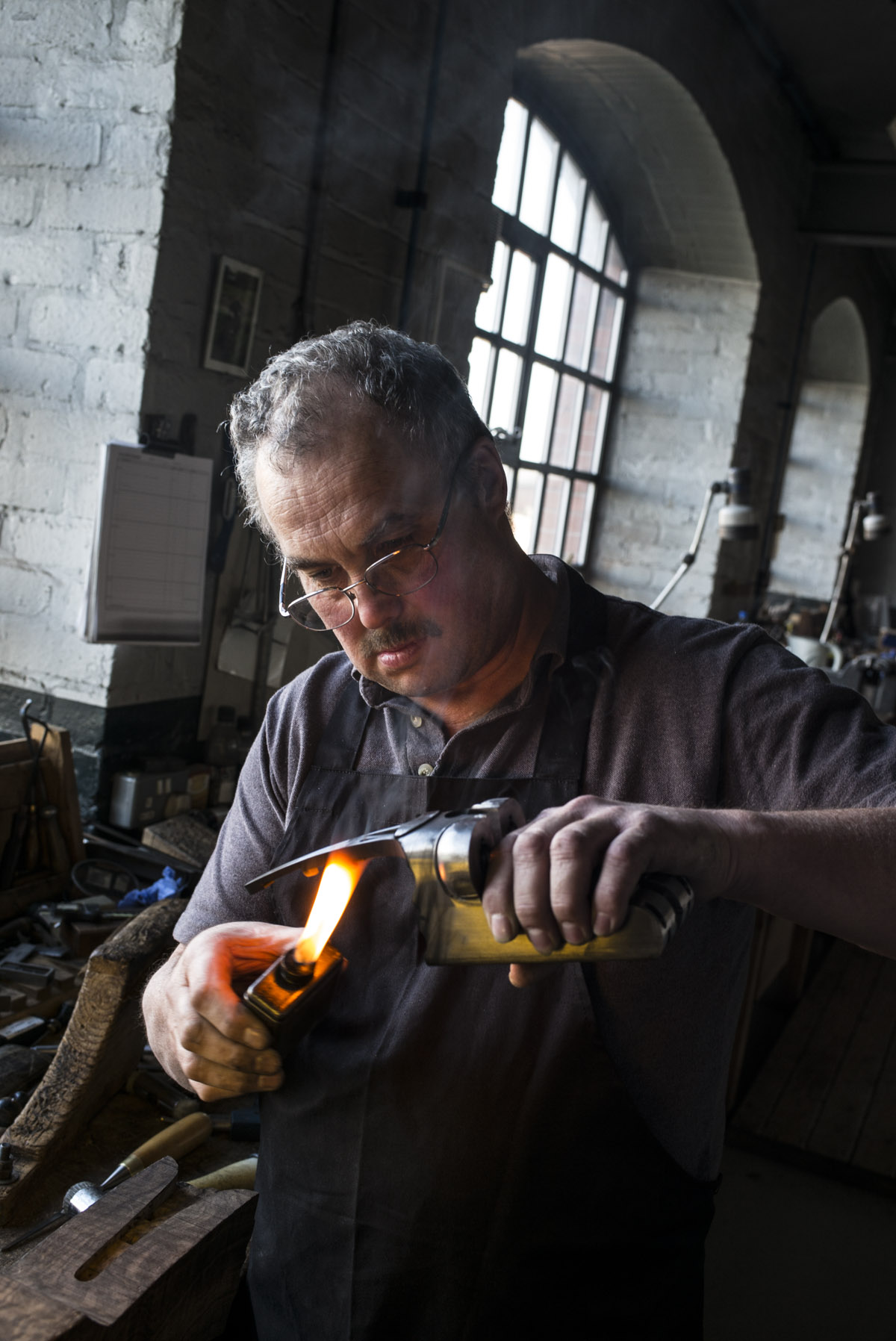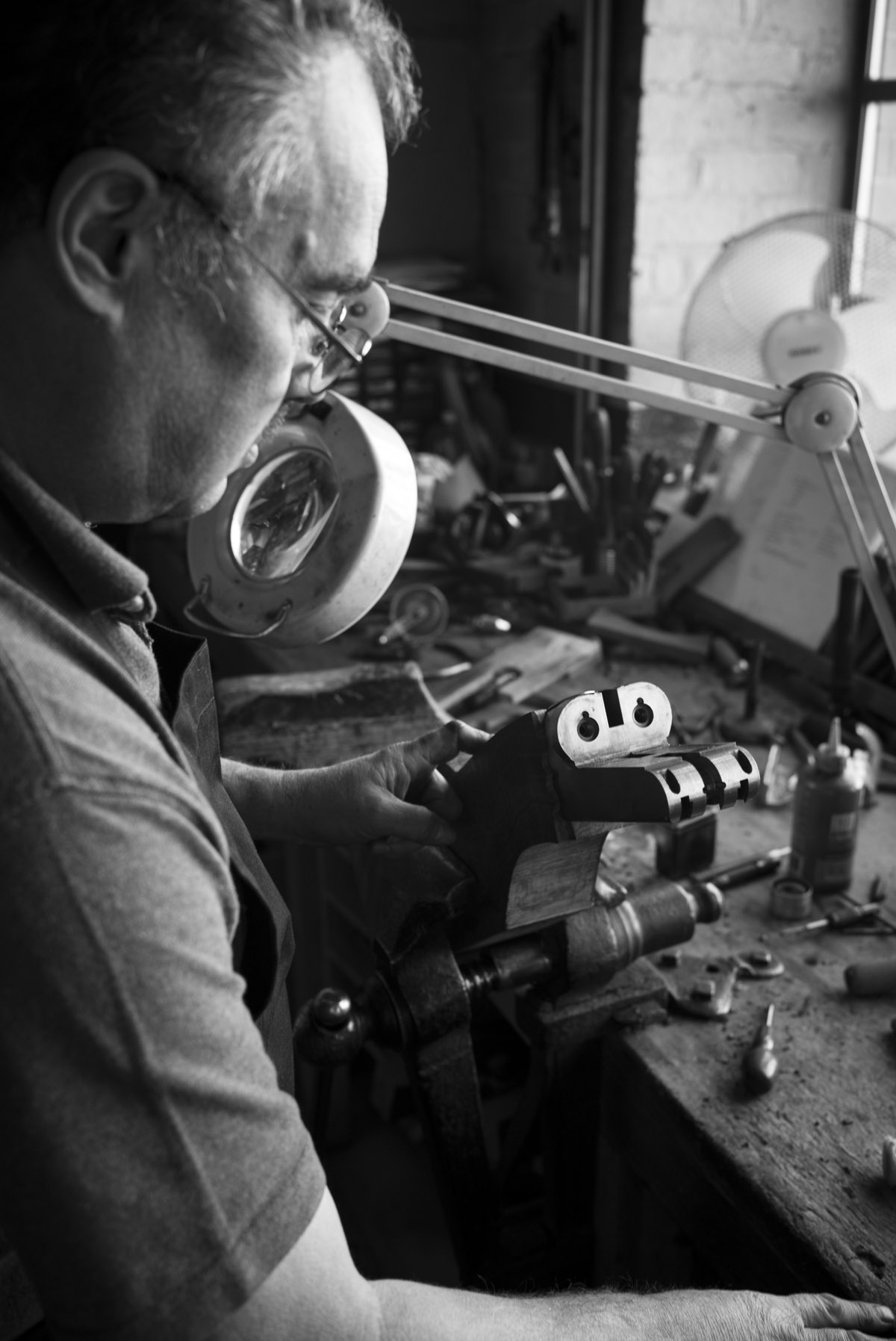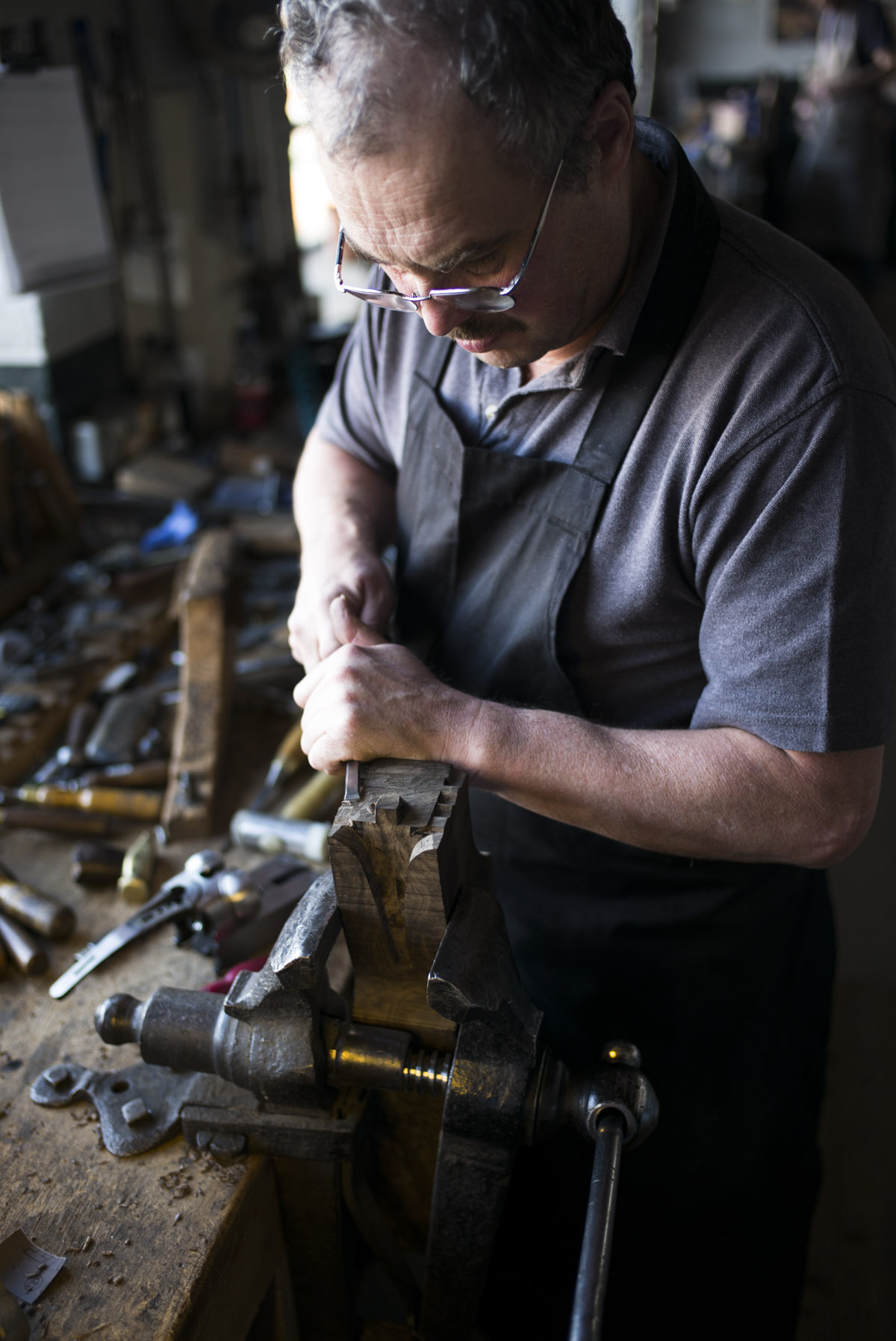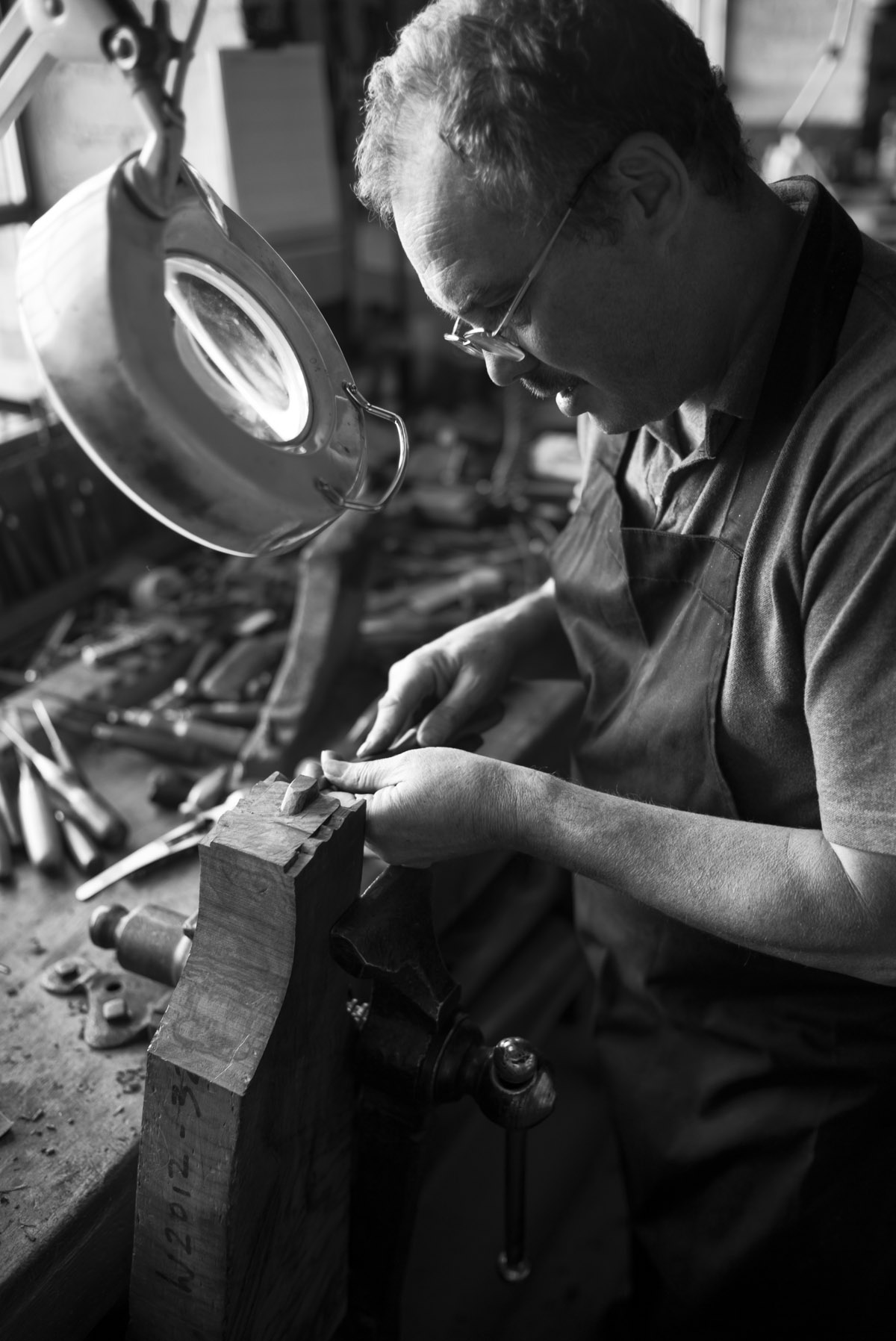 As a stocker, it is a very rare occasion when you are tasked to stock a 4 bore shotgun! For Keith Haynes this is the first time he has encountered a massive gun like this since he started his career with an apprenticeship at Webley & Scott  in 1974.
Keith has the confidence born of 40 years of stocking guns and rifles, and to him the only difficulty in tackling this project, is the size and weight. A steady pace and extreme care regarding the proportion of the stock will come naturally to Keith who must now be one of the few, if not the only stocker who has stocked every gauge of shotgun and rifle we make, from the unique and under 5lbs .410 droplock shotgun to this 21lbs monster!
Keith joined Westley Richards in 1991 after Holland & Holland closed down W.C. Scotts (formally Webley & Scott). At Scotts the stockers only headed up the guns which were then passed to a finisher who would then shape them up and complete the work. On moving to Westley Richards, Keith was quickly told that he would have to take the stocks to the finished item, this he took on with great enthusiasm as there was going to be much more satisfaction from the work he did.
With nearly 25 years at Westley Richards spent between this and the old factory ( he preferred the old factory as more pubs in the vicinity ) Keith has stocked all types and sizes of guns and rifles, our own as well as numerous restock jobs for rifles and guns we imported from India in the old days. This huge variety of work has resulted in Keith being one of the very best and knowledgeable stockers in the trade today. The first Westley Richards 4 bore could not be in safer hands.
In his spare time Keith is a very keen and competitive angler, so when not at the benches here he will be found, come rain or shine, on the bank of a river or lake catapulting bait and trying to catch the 'big one'.