It was very nice to welcome back to Westley Richards today, the author and historian Jeremy Musson, who came back to the factory today in order to add the finishing touches to a new chapter which will be added to the second edition printing of our bicentennial history 'In Pursuit of the Best Gun' which Jeremy wrote for us in 2011.
Jeremy spent time with all the gunmakers, some whom he had met 4 years ago whilst compiling our book in 2011. Jeremy was also introduced to all the new apprentices and workers in the company and asked what made them want to take up this trade. Generally  a day was spent seeing how things had developed since he was last here 4 years ago and received a nice compliment from Ken Halbert who said that his book had changed the face of Gunmakers books.
So now the new cover has been selected, the layouts and photographs chosen, the writing is well in hand  and we hope to have the revised book to the printer by the end of May, with delivery to customers to  start in August, marking the start of our shooting season.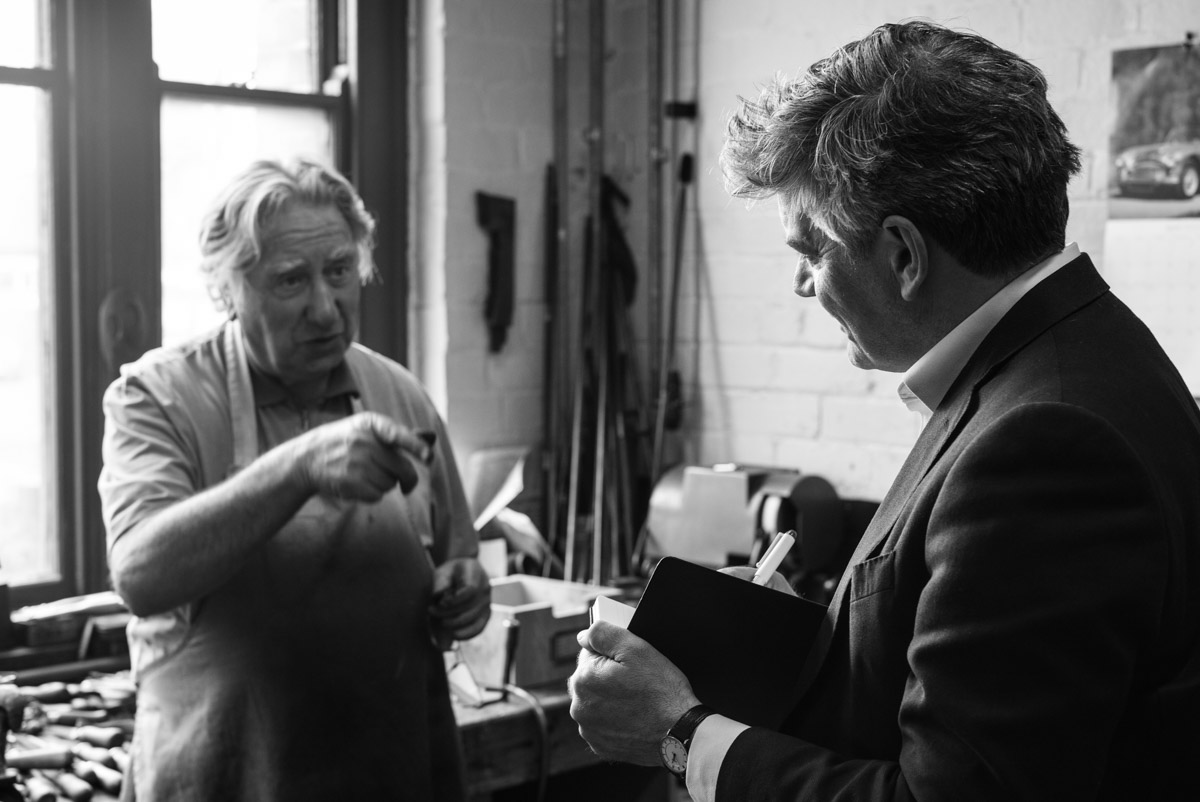 Ken Halbert pointing out the mistakes made in the first edition of the book to Jeremy!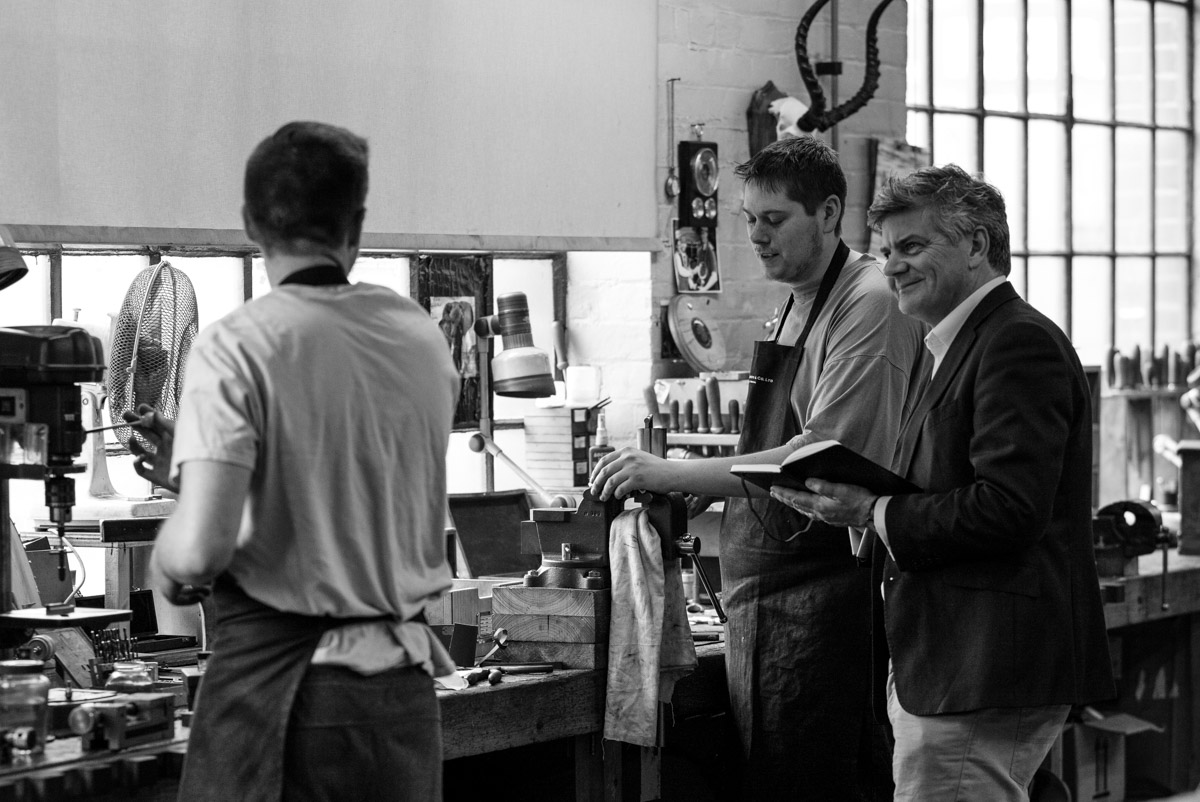 Stewart Richards and Adam Morris explaining to Jeremy how great it is to work here!