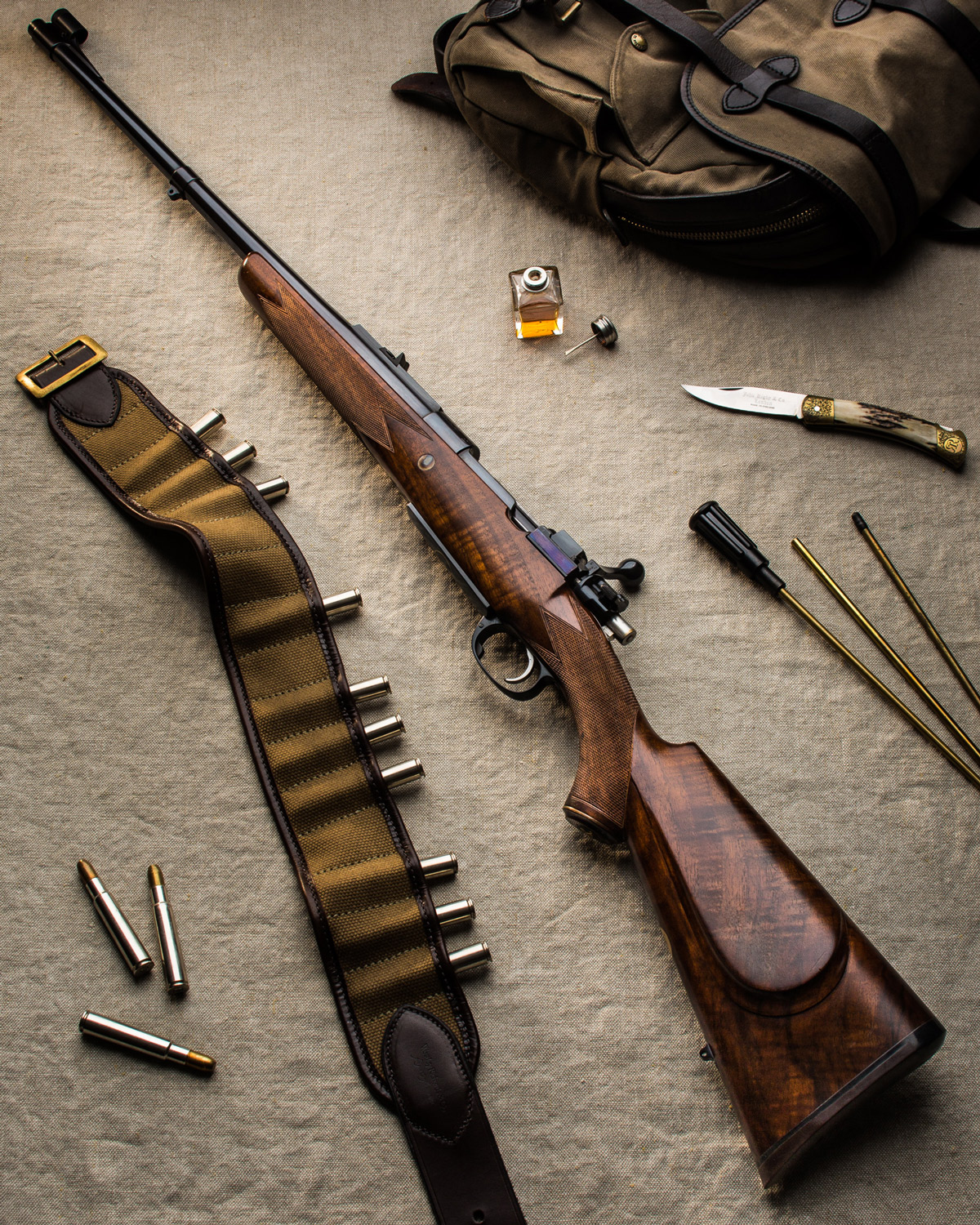 The bolt action is chambered in Rigby's venerable .416 Bore and built using an original, near mythical, Rigby pre-war magnum length single square bridge Mauser action. These actions were made by Mauser to Rigby specs and represent some of the finest bolt action receivers to ever be manufactured. The gun had a new stock and barrel by Rigby around the early 1990's (1994 London Proofs). While the .416 Rigby won its popularity from Ruark's writing as much as anything, the cartridge certainly had the performance to back up that popularity, which it still enjoys today among dangerous game hunters as well as collectors. Besides being in what I would argue was Rigby's most famous cartridge, there are a few reasons I like this particular rifle; being based on an original single square bridge action but being stocked and barrelled to new is a great combination. It has also always been my experience that guns made under Paul Robert's tenure at Rigby, as this rifle was, always function with great reliability and shoot equally as well, this rifle keeps with that tradition.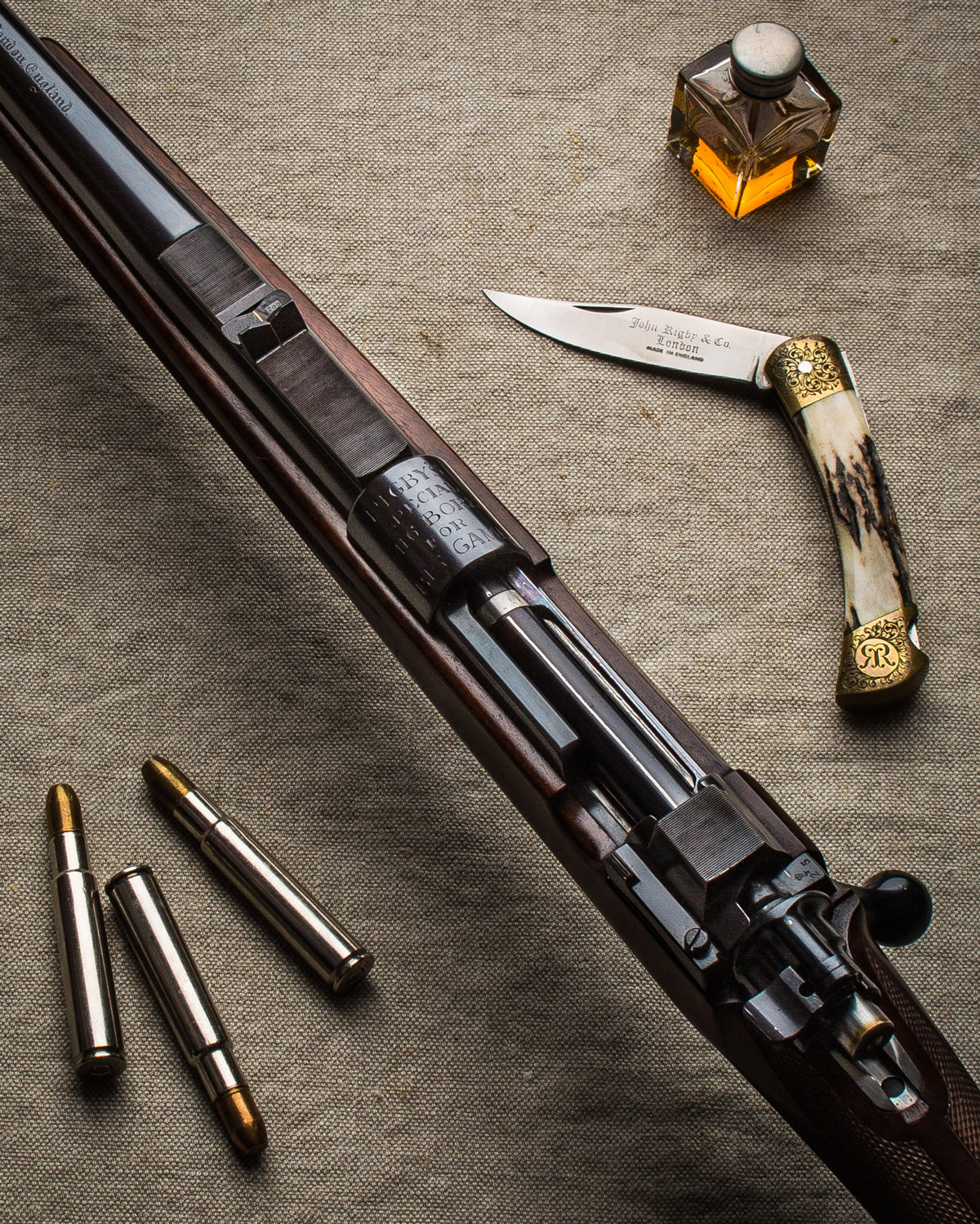 The double rifle I have in mind is another classic from Rigby's; a best quality sidelock ejector in .470 3 ¼" NE. This rifle was made circa 1911 and incorporates Rigby's patented third grip or club head rib extension. Interestingly, production of this rib extension overlapped with that of the much talked about Bissell Rising bite. Certainly one cannot argue with the strength of a screw grip type action and Rigby must have thought the same. Additionally, the rifle is chambered in .470 NE. John Rigby was a noted expert on firearms and ballistics of the day and this is the cartridge we see many of these best quality rifles chambered for. Additional classic features of this Rigby best quality rifle are the dipped-edge locks, the carved fences and the original and near perfect 28" barrels.
As I said before, I think I could argue just as convincingly for one type of rifle as the other. A double rifle's near instant second shot versus 4 rounds in a bolt action that, with some practice, can shoot two shots as fast as a gun with a second barrel. It's an age-old argument that will rage around fires in hunting camps for many more hunting seasons. No doubt the best way to solve the debate it is to simply have one of each!
Please see both rifles and many other high quality additions on our new used gun website: J. Rigby & Co. Bolt Action , J. Rigby & Co. Double Rifle .