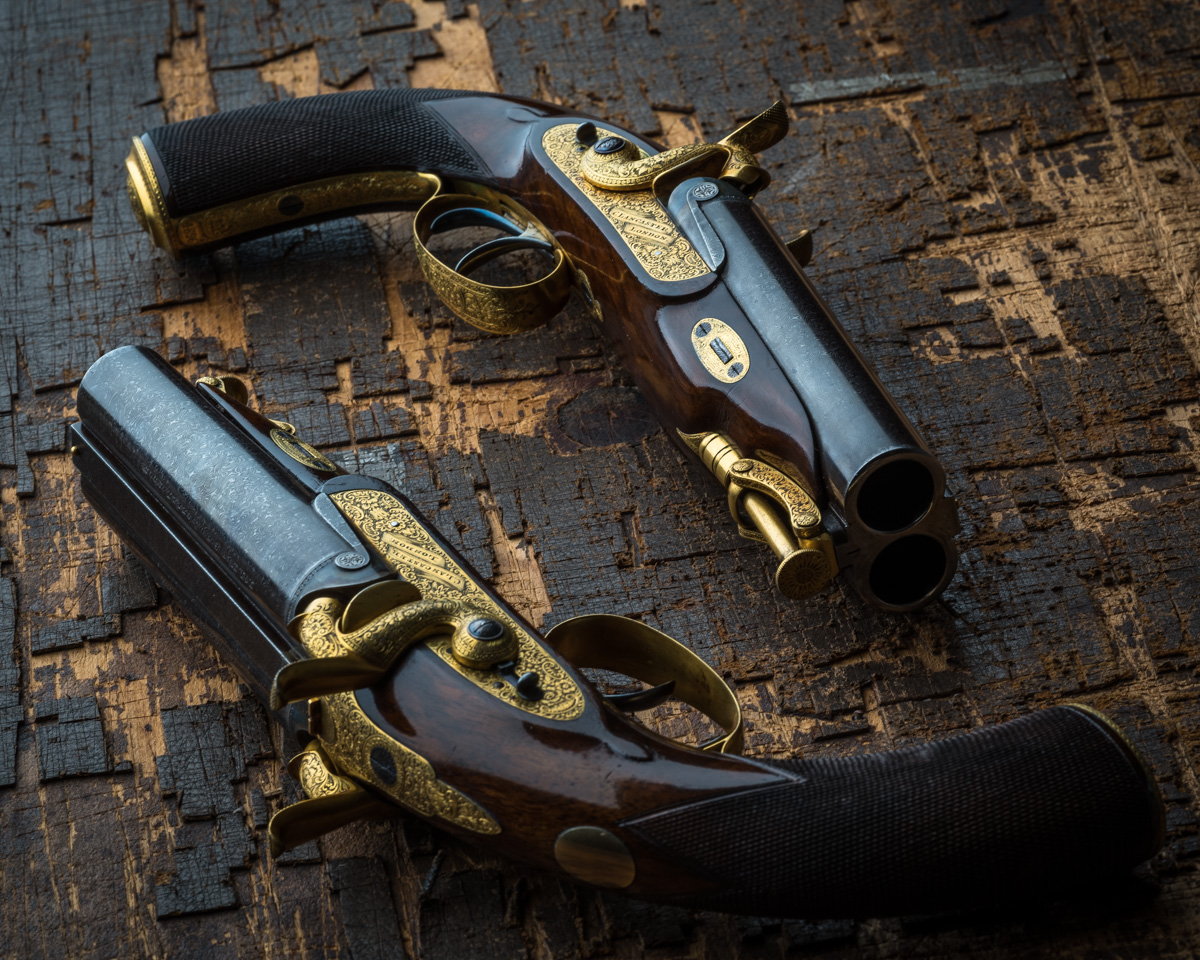 Dear Simon, I have an idea for what I think would be an interesting blog post, that only you can do, and that is valuation in buying and selling of the kind of guns that WR deals in.
A great example would be the recent Lancaster's. They are a time machine. In fact if you didn't own them I would be suspect. Single guns, not so hard I know. But more toward unique guns. I know that you must have ready buyers and high volume collectors for a lot of the high end guns.
I think that folks would be interested in how condition, rarity, attribution, etc. is weighted in you thinking to arrive at a price. I play this game all the time in my mind seeing a gun and mentally attempting to price it. I think it would be of great interest.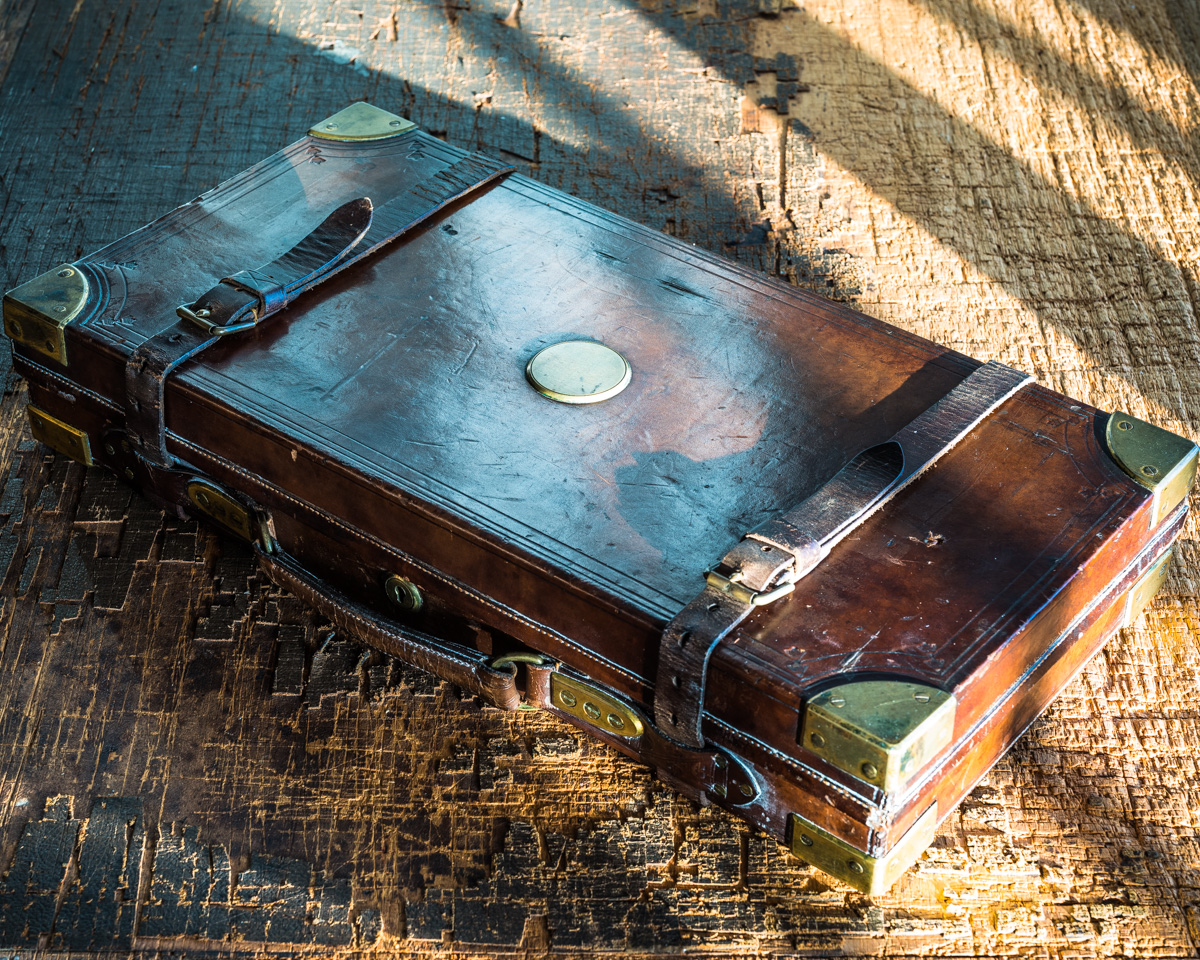 When taking orders for our new guns it is often quite hard to sell a best quality case to go with the gun or rifle. This is understandable, they are hand made to each gun or pair of guns and as such expensive, they also have no real practical value for todays travel as cannot be checked in to a flight and taken on hunts, they are suited to car, private jet or ocean carriage only, cases to be handled with care.
I think for me, the case is always the cornerstone of the guns of value, the original case play's a very important part in my whole buying, valuation and selling process. This applies to antique guns as well as what we can term as modern guns, those built since 1900 to the same designs we use today. So if we were to roll on 100 years from orders taken today, I think that then the original fitted makers case will play an important part in the value of the guns and more than return the investment made. I know one large collector who has in recent year stopped casing his new guns, this from a practical reason as much as anything, he has a whole huge shed full of cases and the logistics of finding a case is quite complicated. I do however feel this is a mistake as when the time comes to sell these high end multi barrelled sets of guns, things are going to get in a muddle.
So firstly I believe the presentation of the guns is an extremely important factor in the valuation of the guns. Simply put a pair of mint condition guns in a plastic travel case will not be as valuable as a the same pair of guns in their original case with all the accessories, the whole package patinated with age.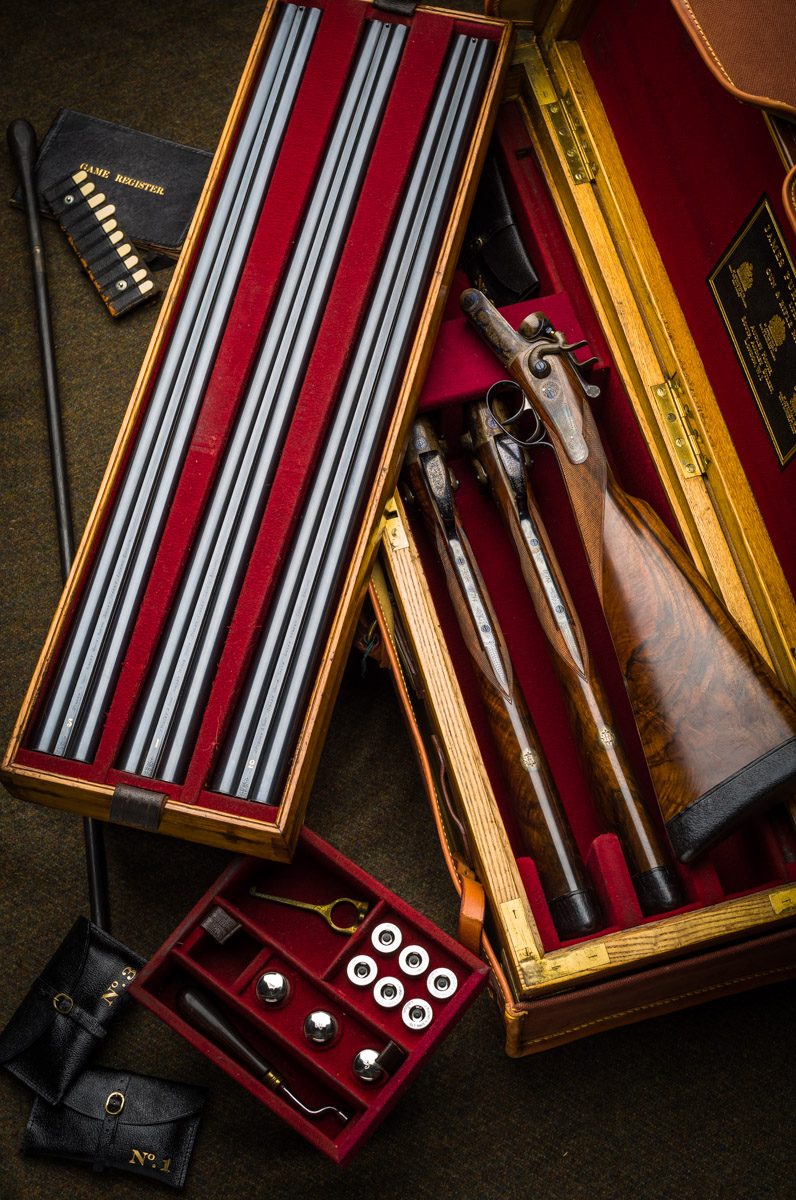 Condition.
For my part a decision 'to buy' or 'desire to buy' is normally made within a few seconds of opening a case, it is a time at the gun trade shows, private homes or wherever the item is offered to me for the 'poker face'. At this point you will first see the make, type and condition of the guns, you may open the case to reveal some heavily and badly restored guns or open the case to what you know are guns that have been sleeping untouched in their baize, velvet or calfskin lined box for many years. The seller will no doubt be looking for a reaction! The make and type for me is unimportant at this point as any gun in great condition has value, it will just be relative, a best name one more of course than a lesser name. The Westley Richards used gun department has always dealt in all makes of guns and rifles, we have never limited ourselves to dealing in our own product alone and over recent years have handled a sold a huge variety of different makes and types of firearms, condition of whatever gun we handle will determine the price.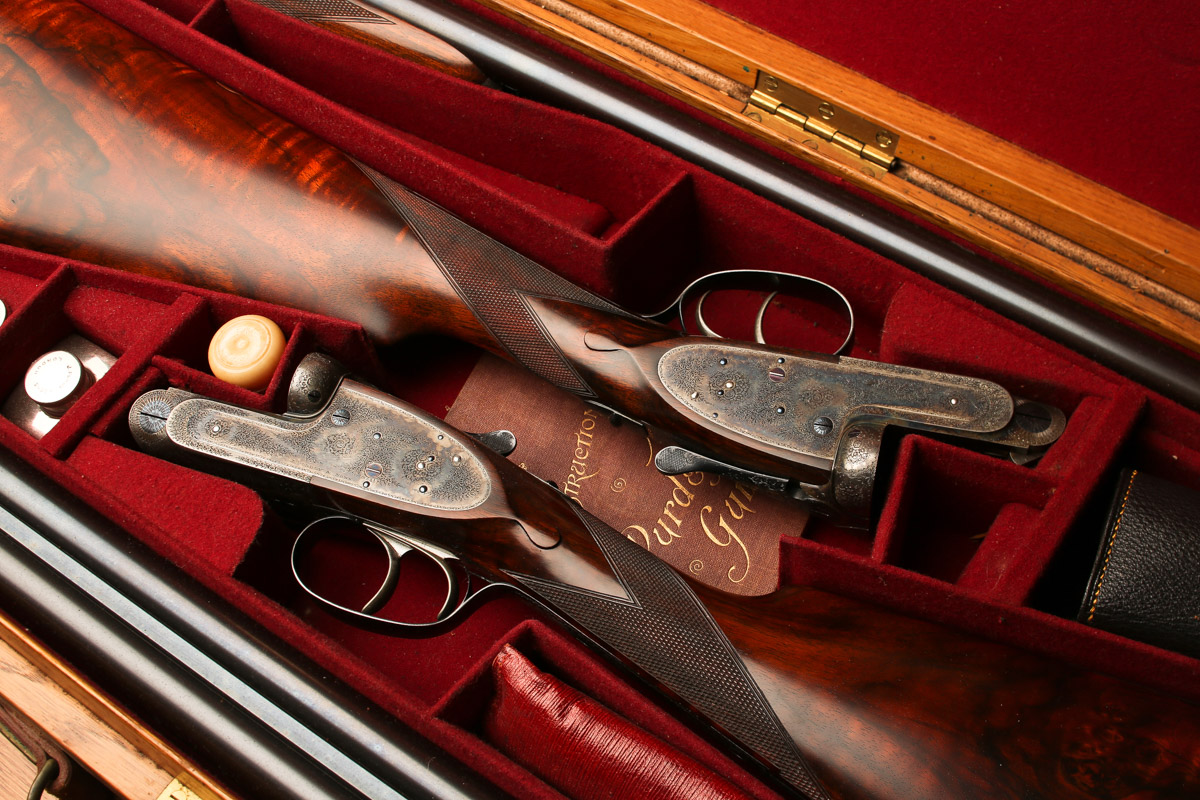 Would I want this Gun back at this Price?
One final and important part of my valuation process is asking myself if the price I have set would lead me to wanting to buy the guns back in the future or would this be a sale that I would have to hide from the remainder of my life. I have built my business on a relatively small customer base, one to which I have provided an excellent service including finding best and unusual guns for their collection, items never seen on our used gun sites. The pool of very good guns is not deep, there are many average guns in the market, sporting guns which have now tired with age and whilst seemingly cheap are now in the breaking down stage, extremely expensive to maintain with new parts, assuming you can find the gun maker to effect the repair. Knowing that the really great guns are few and far between means that at some point in my career I will be wanting to buy the guns back so I can repeat the deal with a new collector. My clients are very familiar with my constant nagging about isn't it time you sold me back this or that gun, you must be fed up with it by now!
When I value a gun I never go over the top, I always charge what I feel is a good fair market price and this price will have come from my knowledge of the market for the type of gun, the presentation, condition and finally my rule will this price allow me to make a further deal some years down the road.
Many of the prices asked now on guns for sale are what can only be called 'pie in the sky.' I see so many guns with quite extraordinary prices on, totally unjustifiable and they just tend to sit and sit for years unsold getting in worse and worse condition as they are hauled from show to show and handled badly. These guns have either been purchased badly and the owner is adamant about not making a loss or in order to win consignment sales high tempting prices are given the owners and they are unachievable. The Peterson collection of recent years is a typical example of highly overpriced shotguns and rifles, items at $150,000 which should be more like $70,000 which is what they would perhaps fetch on the open market.
Valuation is an important aspect of the business, quite frankly we need to be selling the guns to remain in business and turn our stock like any other business. None of us want to leave money on the table but in order to get deals working on a constant and regular basis  I think it is best when valuing guns to leave some incentive as a knowledgeable buyer will know he is being well looked after and return to do more business, which after all is what it is all about.