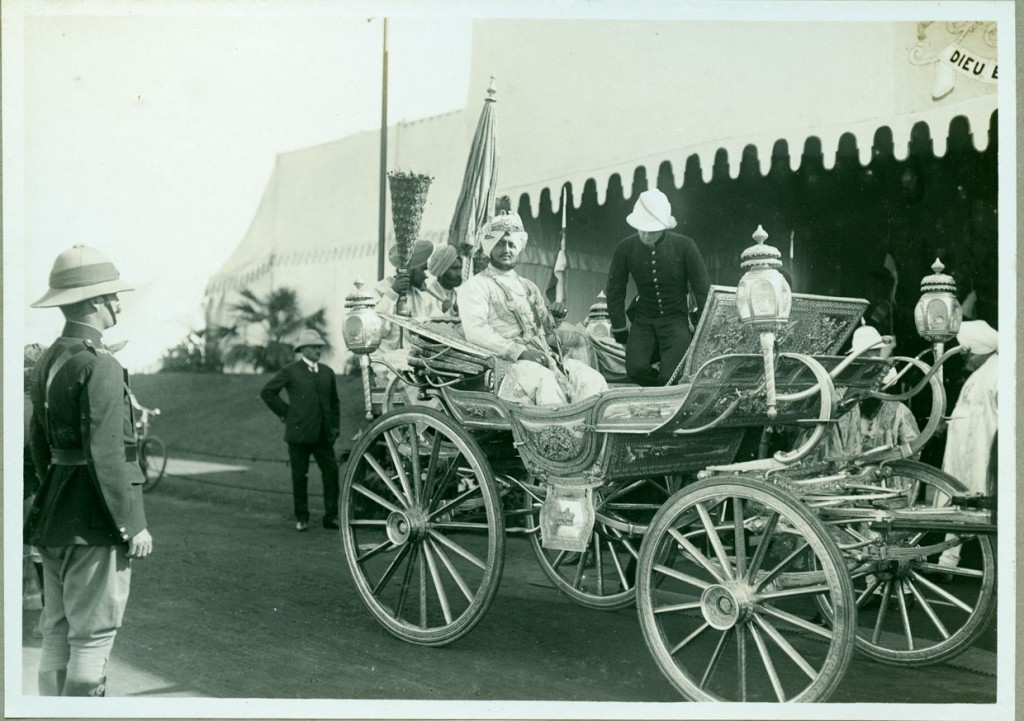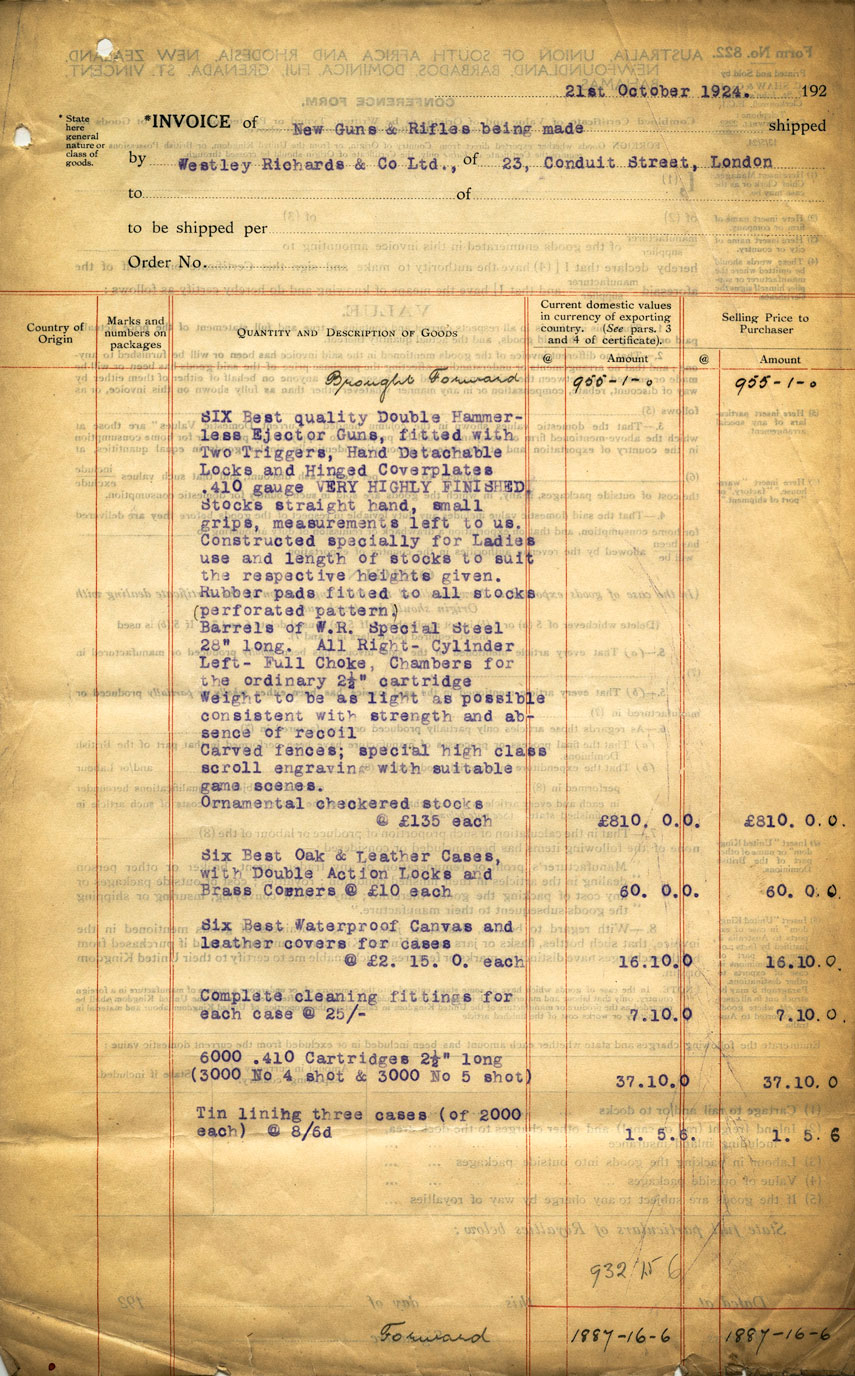 The Original Order of 1924.
When I joined Westley Richards in 1987, it was very apparent we had to start taking new gun making seriously. My father had spent most of his years at the company dealing in secondhand guns and rifles, these he acquired in India from his frequent visits and relationships with the Maharajah's. In the early days these guns and rifles were bought and sold in crates to buyers like Abercrombie & Fitch who paid by weight rather than content, each shipment a surprise! Double rifles had little value, there was no ammunition being made and they were thus "obsolete".
There were three individuals competing for the business in India at the time, Malcolm Lyell, the ex Manager of Westley Richards' London shop, owner of our London agency, and Managing Director of Holland & Holland, Paul Roberts of J. Rigby, and my father. Malcolm and my father were long time friends and worked, more often than not, as a team with Hollands providing finance and Clode doing the deals. Paul Roberts was the competition and to some degree still is! More on this subject another day I think as I drift from the point!
When I started to consider making our new guns it was at a time when we had one of Patiala's .410's in stock. I remember taking it to the Safari Club Convention in 1988 and selling it there, for what I recall, about $30,000.  A huge sum for one of guns at the time! This sale led to our starting the new "drop lock" production with the .410 model, which has now continued over the past 25 years to our making the final size of 4 gauge today.
The initial order for the 6 .410's was received in October 1924, part of a total order valued at £4079.00 and consisting of 18 pages of typed items similar to the sheet above. Considering a new droplock .410 at £135 this order equated to 30 new guns!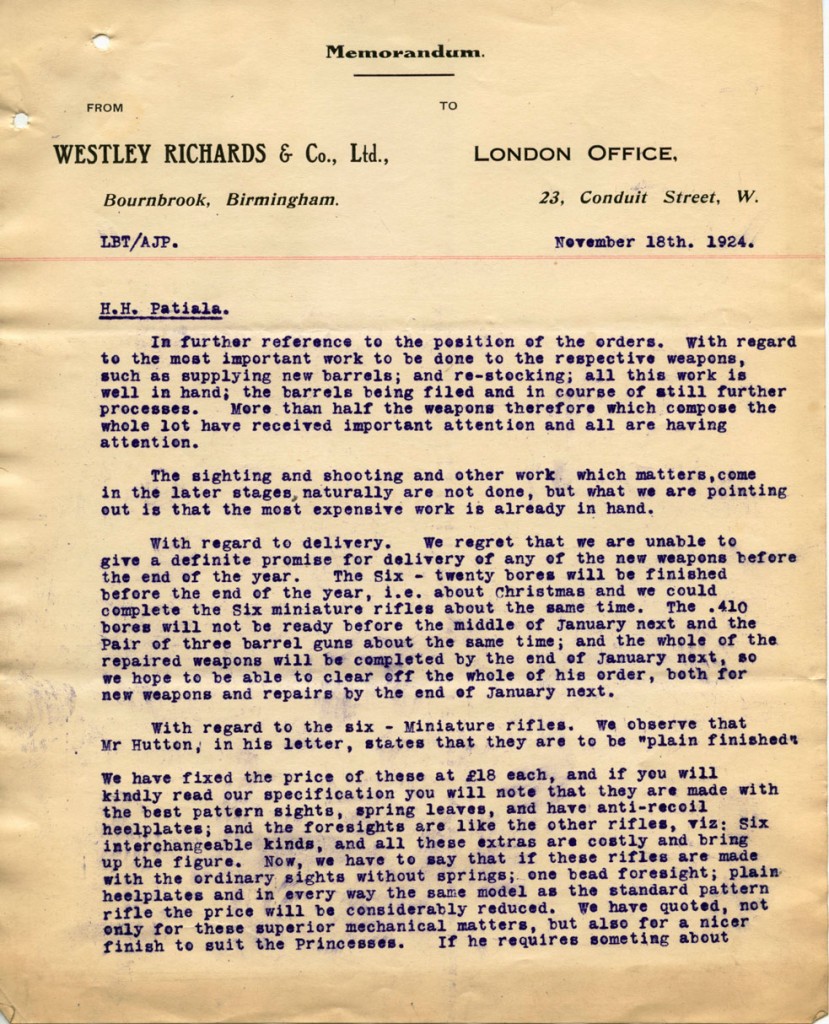 Correspondence (above) shows that by late November, our then Managing Director Leslie Taylor, was apologising to His Highness that he would be unable to make the Christmas delivery and assuring him that the new guns ordered in October would all be completed and on board a ship to India before the end of January 1925.
It took 4 months to develop and deliver the first 6 .410 droplocks! Leslie Taylor, "Please, please come and tell me how you did it"!
One of the 6 Patiala .410's formed part of the Robert E. Petersen collection and is now offered for sale by Tony Galazan at Connecticut shotguns for $75,000. Unfortunately the image is so bad I cannot display it. Alternatively we would be pleased to built you a new .410 Detachable Lock, unfortunately not within 4 months, but for $55,000.
A New Westley Richards .410 Hand Detachable Lock Shotgun.