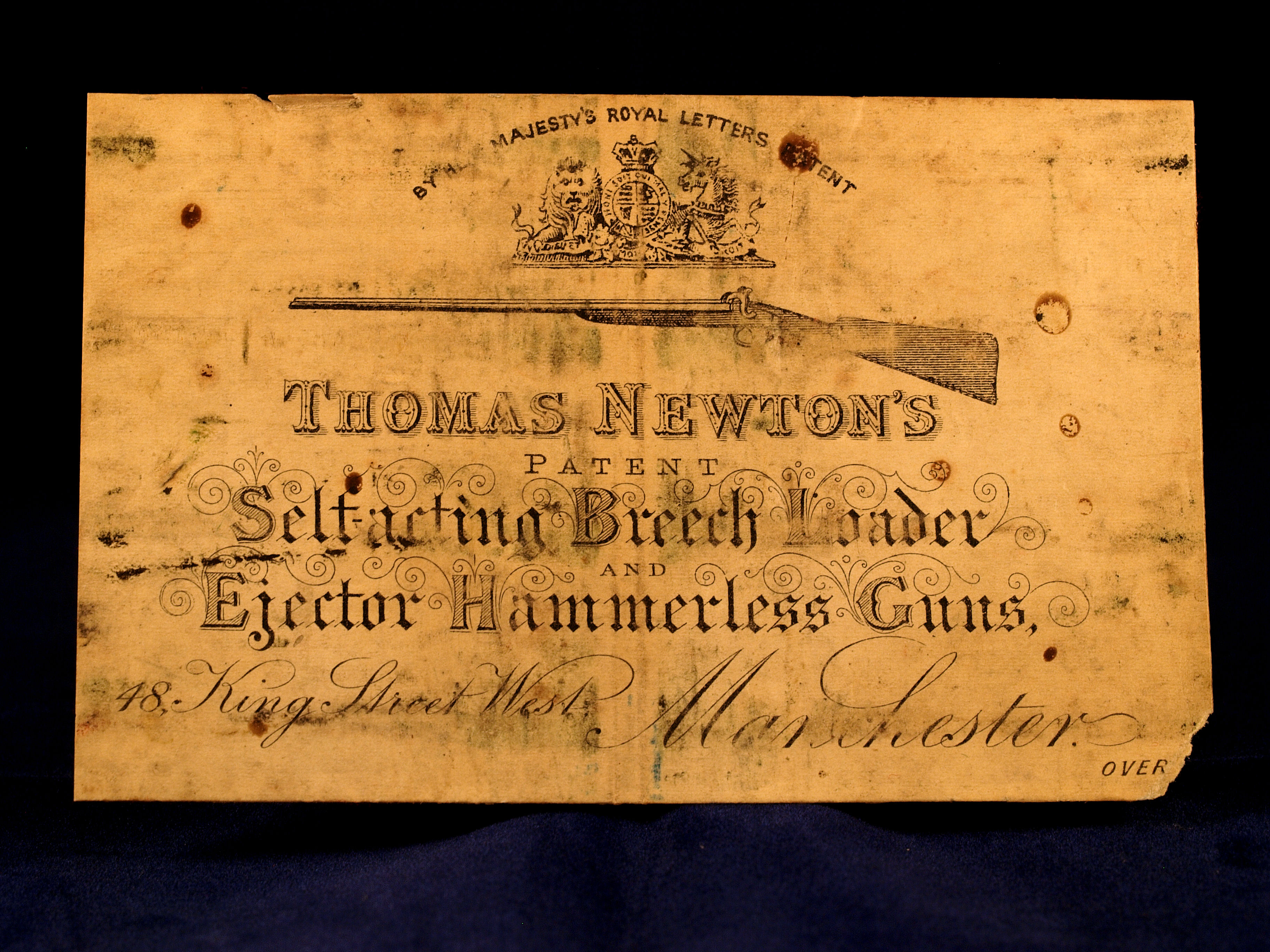 My paternal line has at least part of its origins in Manchester and I have in my possession a memorial plaque or "Widow's Penny" sent to soldier's families during the Great War bearing the name of my Great Grandfather, Private Thomas Newton of the 1st Battalion King's Own Royal Lancaster Regiment, who fell at Ypres on 2nd May 1915. When I learned that there was also a Manchester gun maker called Thomas Newton, I had all the excuses I needed to start a collection.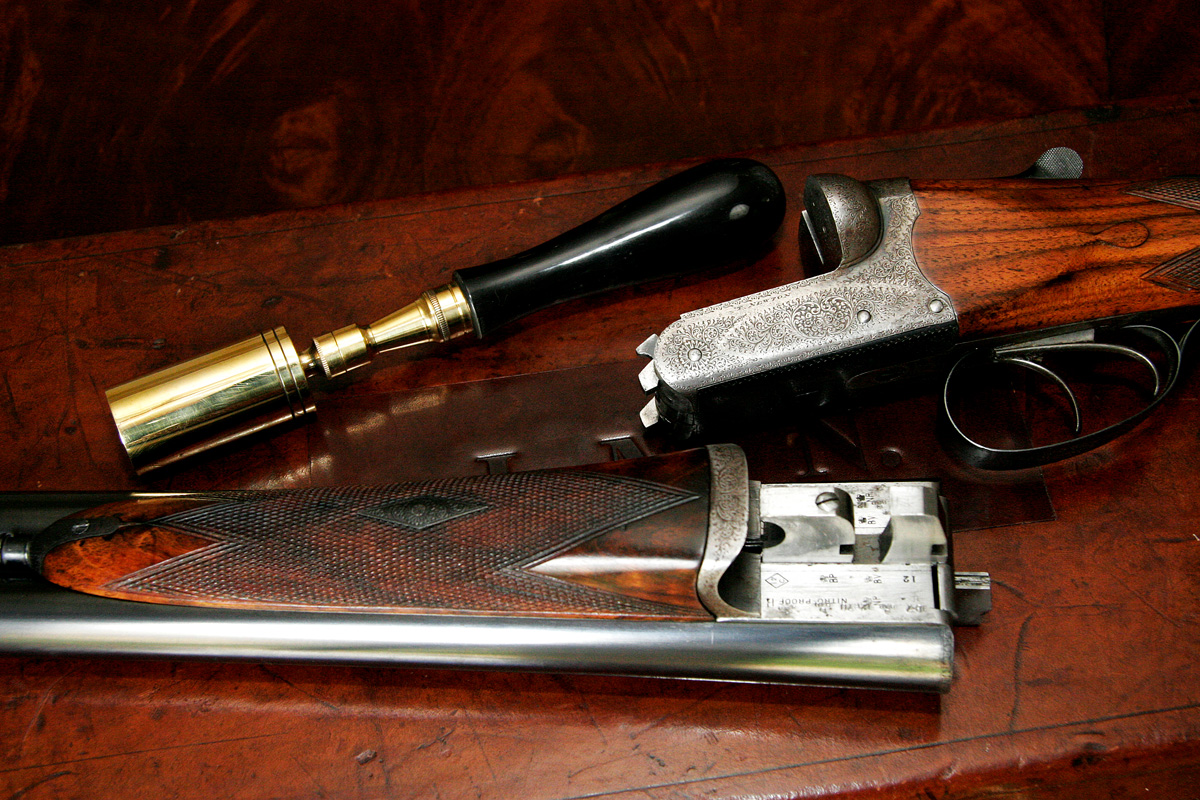 One of the first Thomas Newton guns I acquired was an early 20th century Anson & Deeley type box ejector. It was in overall good condition but there were a few dings and scratches on the stock which had also been spoiled with a varnish-like finish, so I set about to strip the old finish, raise the dents and apply a proper hand rubbed oil finish.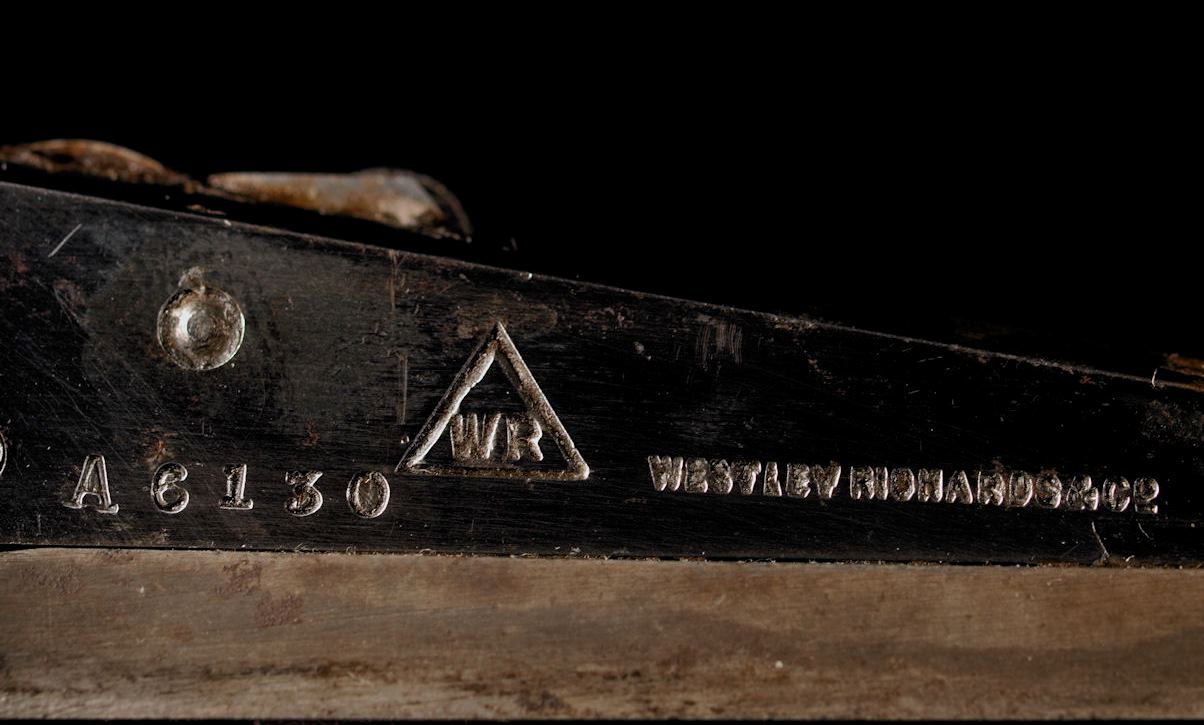 When I took the forend wood off the iron work, I found the words 'Westley Richards & Co' a number, which I assumed is a part number, and 'WR' in a triangle engraved on the ejector box.
I had started researching the history of the maker Thomas Newton and the businesses which subsequently traded under his name and now another piece of the jigsaw had just fallen into place. What else might it tell me I thought? I got in touch with Karena Clode whose business card I had picked up at a CLA Game Fair, I emailed a picture of the ejector box and asked if these marks could be used to date the part or if anything was known about the supply of these to the Manchester gun makers such as Newton ? My email was forwarded to Trigger who quickly confirmed that the marks were original and it was a genuine Westley Richards supplied part, but unfortunately no records existed to show when such parts were supplied to the trade or anything else.
As quickly as that door on the history of Thomas Newton's business had opened, it had closed, but never mind it was further proof of the provenance of my Manchester gun; Westley Richards played a part in creating my wonderful box lock ejector before it moved north to Manchester. My collection of guns, both hammer and hammerless and other pieces of shooting ephemera bearing the name Thomas Newton, has grown since I discovered the connection with Westley Richards' work for the gun trade. Now, I've always wanted a Westley Richards and I'm wondering is this the excuse I need to start another collection?