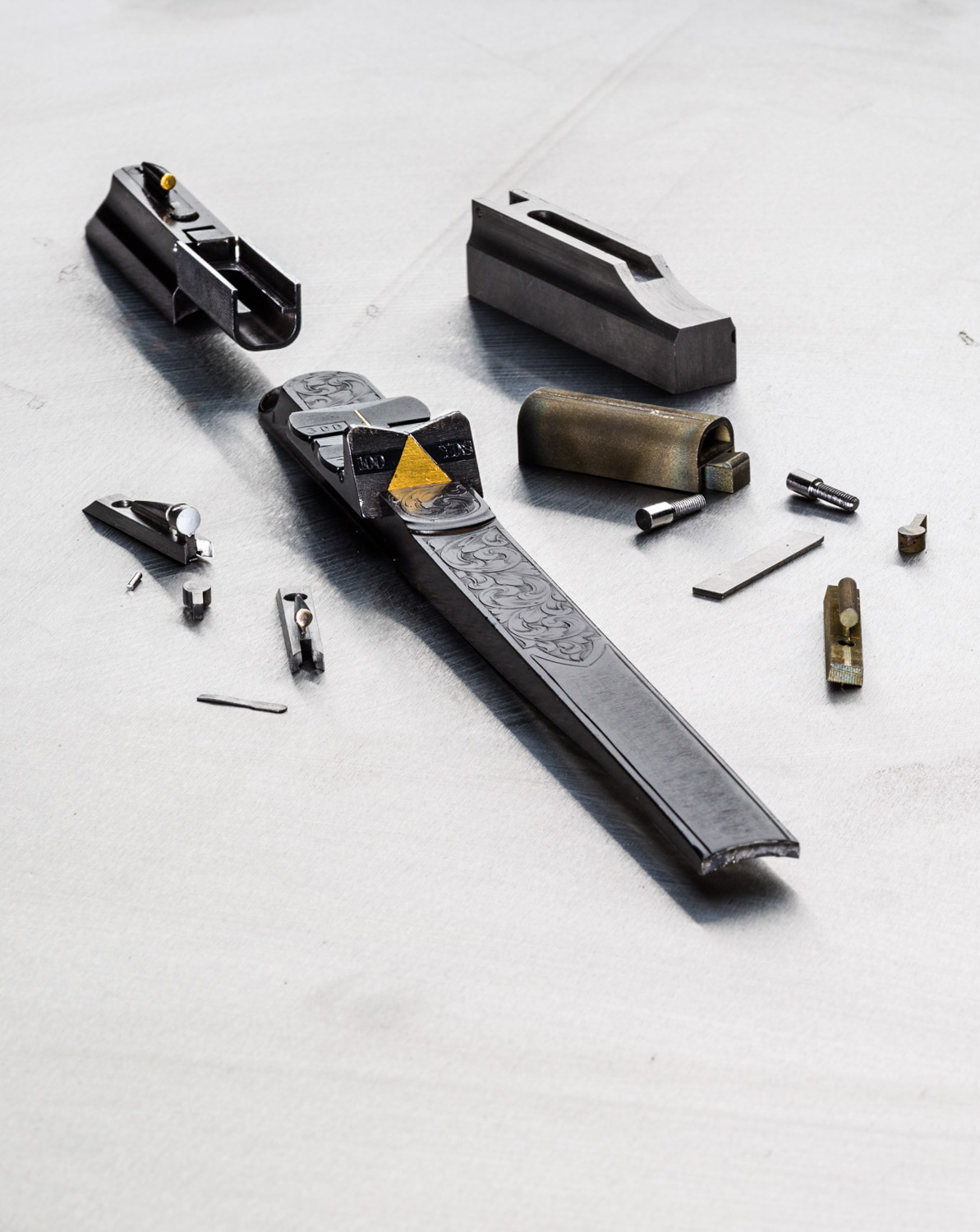 The process of finishing a rear sight for a Westley Richards rifle covers the stages of marking out, inlaying the gold, and finally matting the surrounding face.
The colours of yellow on black is the highest contrast colour combination as seen in eg. police warning tape, police vehicles, wasps and of course parking tickets.
This combination is chosen to give the clearest sight picture when aiming.
The gold, when inlaid is not highly polished which would give rise to reflections,but is left in a dull state so that it appears to be just 'yellow.' The 24 carat pure gold used is the richest and yellowest metallic colour available.
The matting that surrounds and contrasts with it presents a reflection free surface. To make it appear 'blacker than black' the matting cuts are angled downwards so that any light from above 'falls' into these microscopic cuts and cannot reflect outwards.
When the sight is finally blued to match the barrels, the view down the rib is of a high contrast yellow triangle against a dead black background.
The following photos show this process from start to finish on a rifle recently displayed on this blog.