Not an easy task with the equipment and new knowledge required. However, with a background in moving image and the photographic department's enthusiasm for new challenges we developed a distinct Westley filmic style to compliment our imagery.
Our inaugural series is the gun trade films that have been well received on Instagram Reels and are now available on Youtube Shorts. Below are two popular films focussed on the trades of engraving and gun finishing.
In the coming months we will be looking to expand our horizons with all things film, in pursuit of bringing you, the audience, closer to our unique world.
---
Bespoke Engraving at Westley Richards
Few other gunmakers in the world can deliver such diversity of engraving at such a consistently high standard, ranging from the great traditions of the house scroll through to game scene carving set with precious stones.
No matter how complex the execution all our engravings are carried out entirely by hand. As with the whole gunmaking process, Westley Richards actively encourage clients to participate in the creation of their individual masterpiece.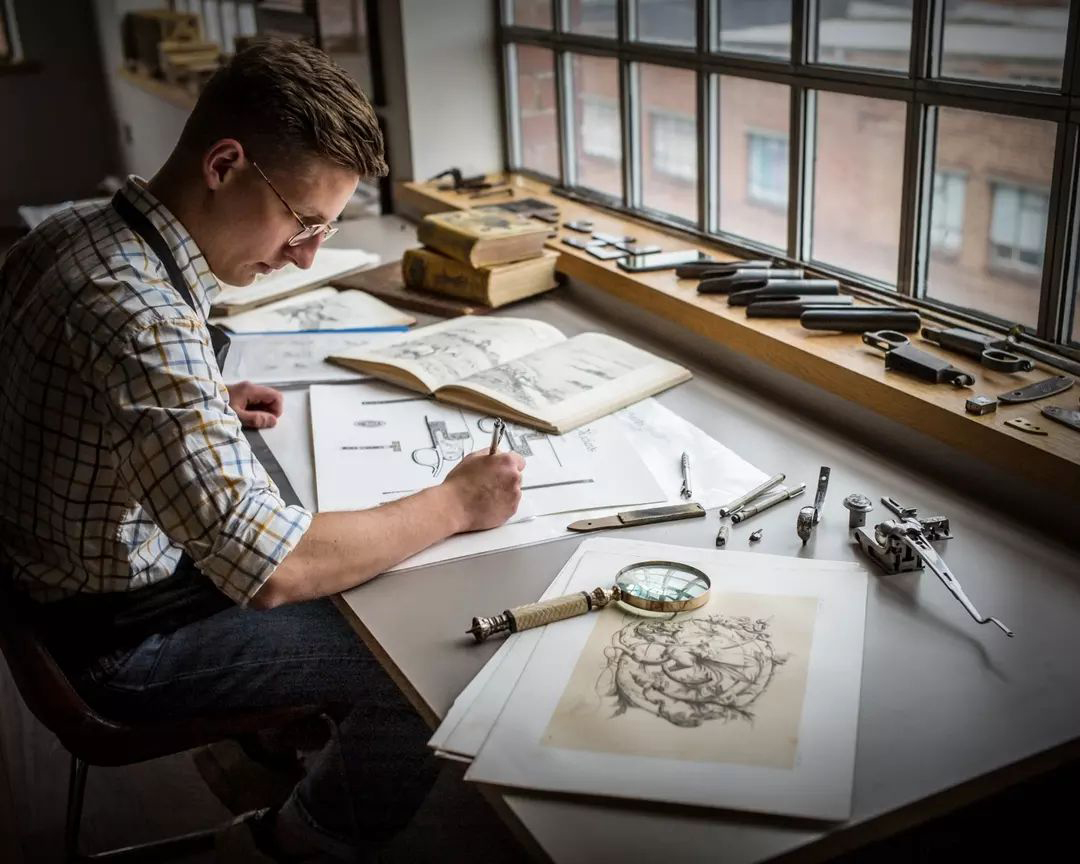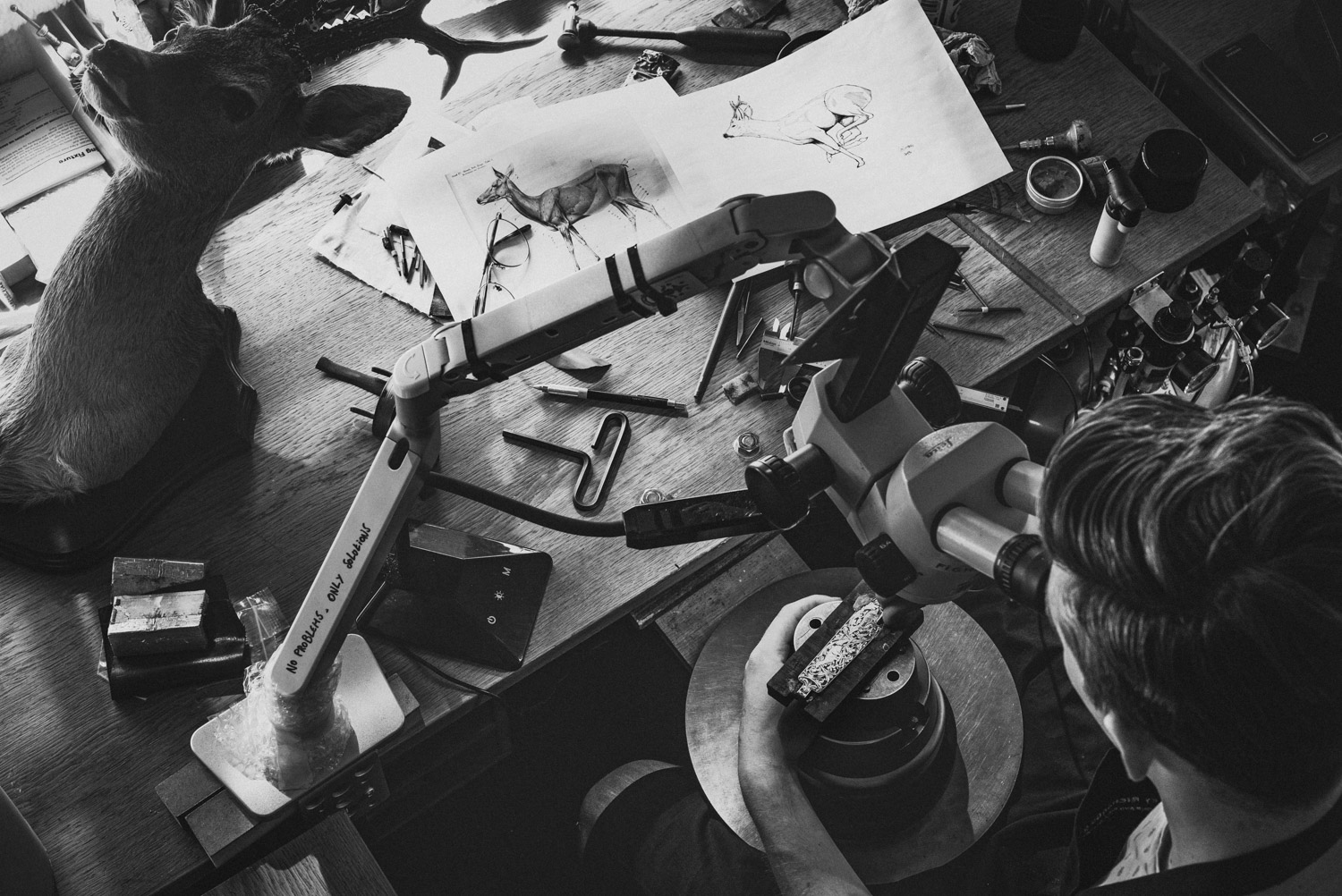 The engraving applied to a finished gun or rifle is what most obviously differentiates it from all others. Whether engraving is traditional in style, or personal and expressive, Westley Richards engravers are working to a higher standard today than ever before.
Hand-engraving is a time-consuming, artistic endeavor and it can double or triple the final cost, if sufficiently ambitious.
This short film shows Westley Richards engravers in action, applying traditional Westley scroll to firearms currently in production.
---
Gun & Rifle Finishing at Westley Richards
A white finished gun with scroll and game scenes is made more dramatic through careful inking. This task of brushing steel on applying ink is carried out in the finishing shop at Westley Richards.
It's a painstaking process which cannot be hurried. The meticulous attention to detail required means it can take an entire day to ink and brush a gun to perfection in readiness for its final coat of lacquer.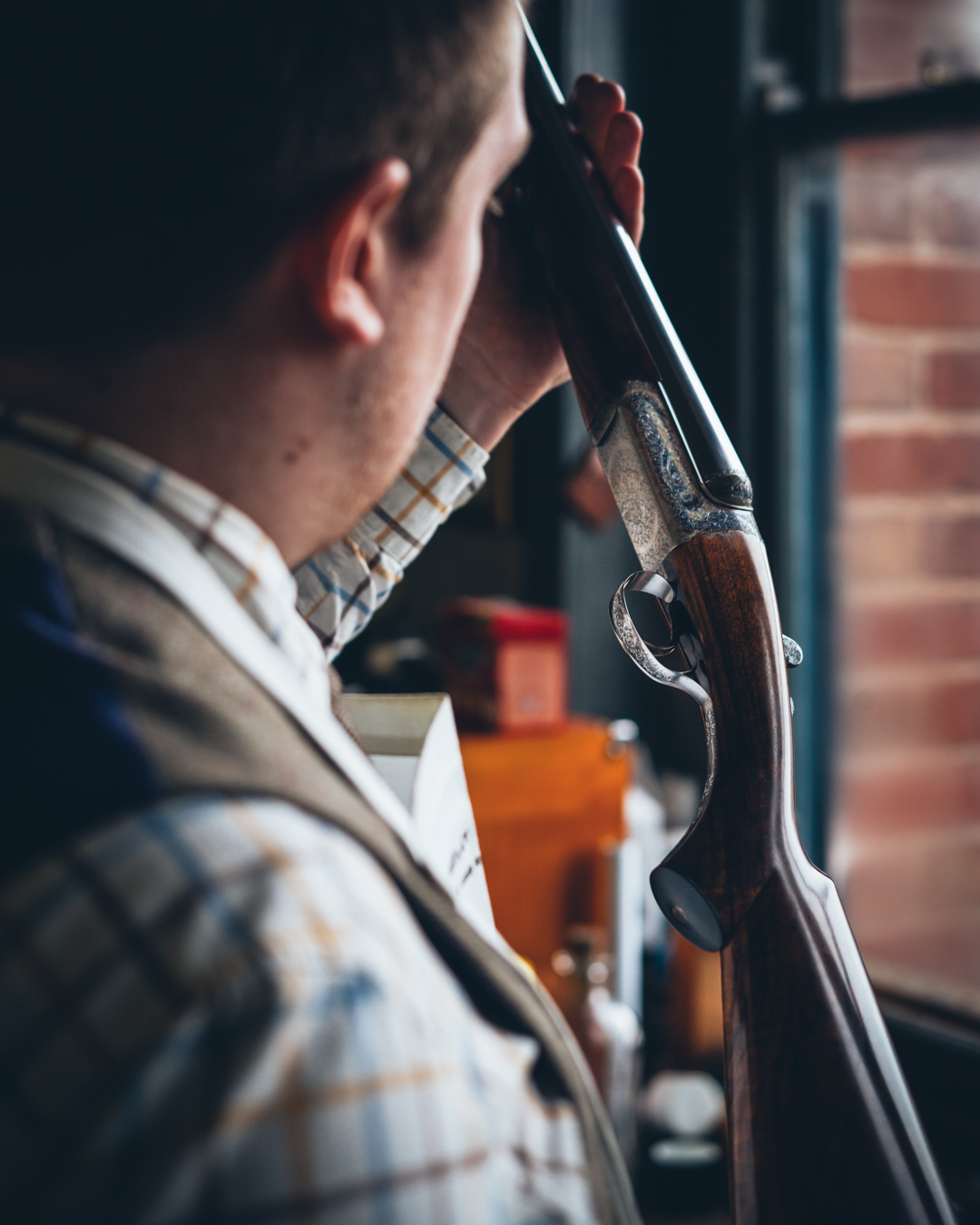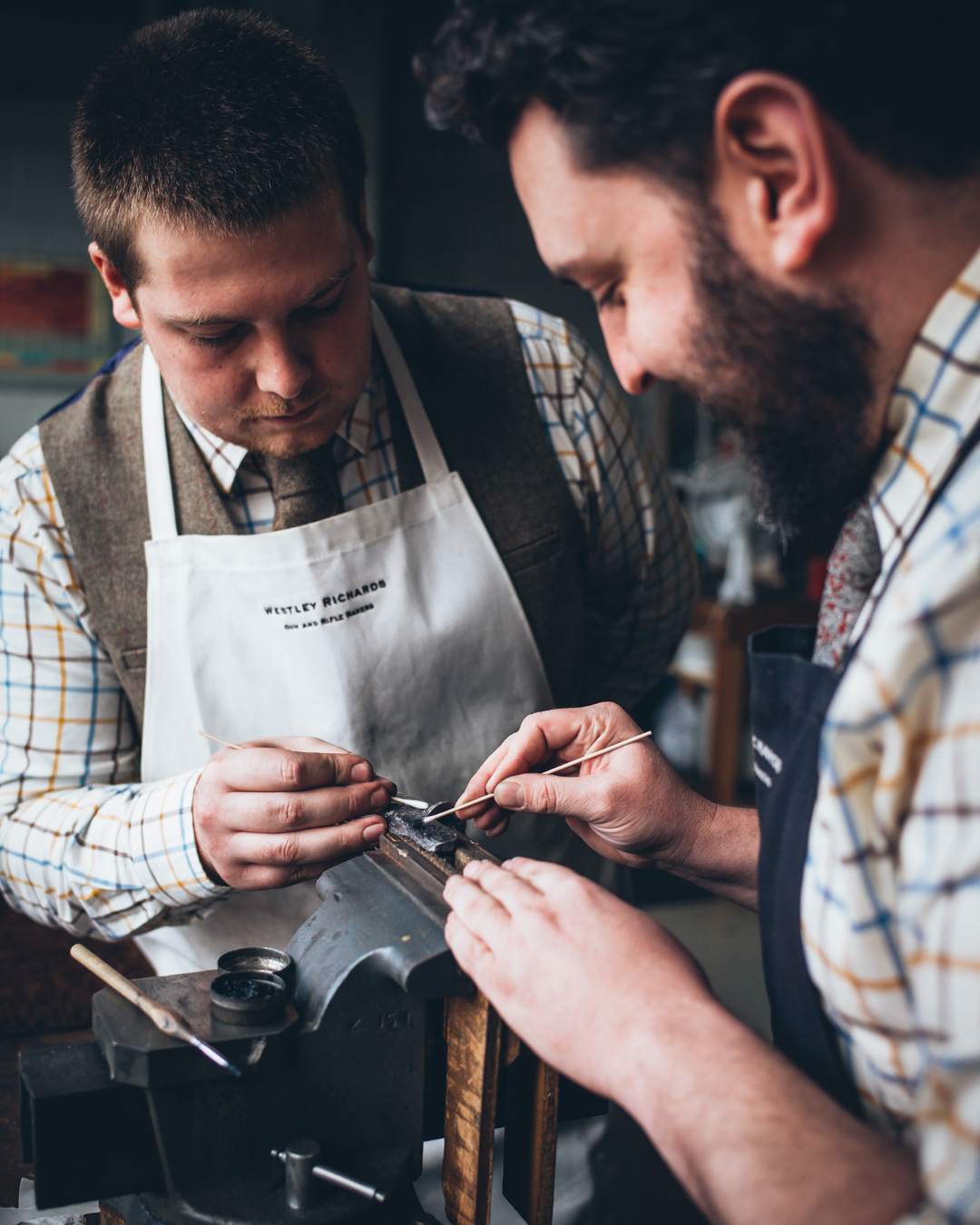 Of all the specialist areas within a gun making factory, perhaps the finisher is what the layman might consider the most broadly-skilled of them all.
Finishers are responsible for the final fit and finish, ensuring the perfect functionality and timing of every part and every operation. Every surface, every nook and cranny, every steel angle and every expanse of glossy walnut must be attended to. Any blemish or fault remaining, however tiny, will be laid at the feet of the finisher.
Here, we see a Westley Richards finisher applying his critical eye and practiced hands to ensure another layer of perfection is applied to the engraved parts; polishing and inking, to maximise the dramatic effect of the engraver's work.