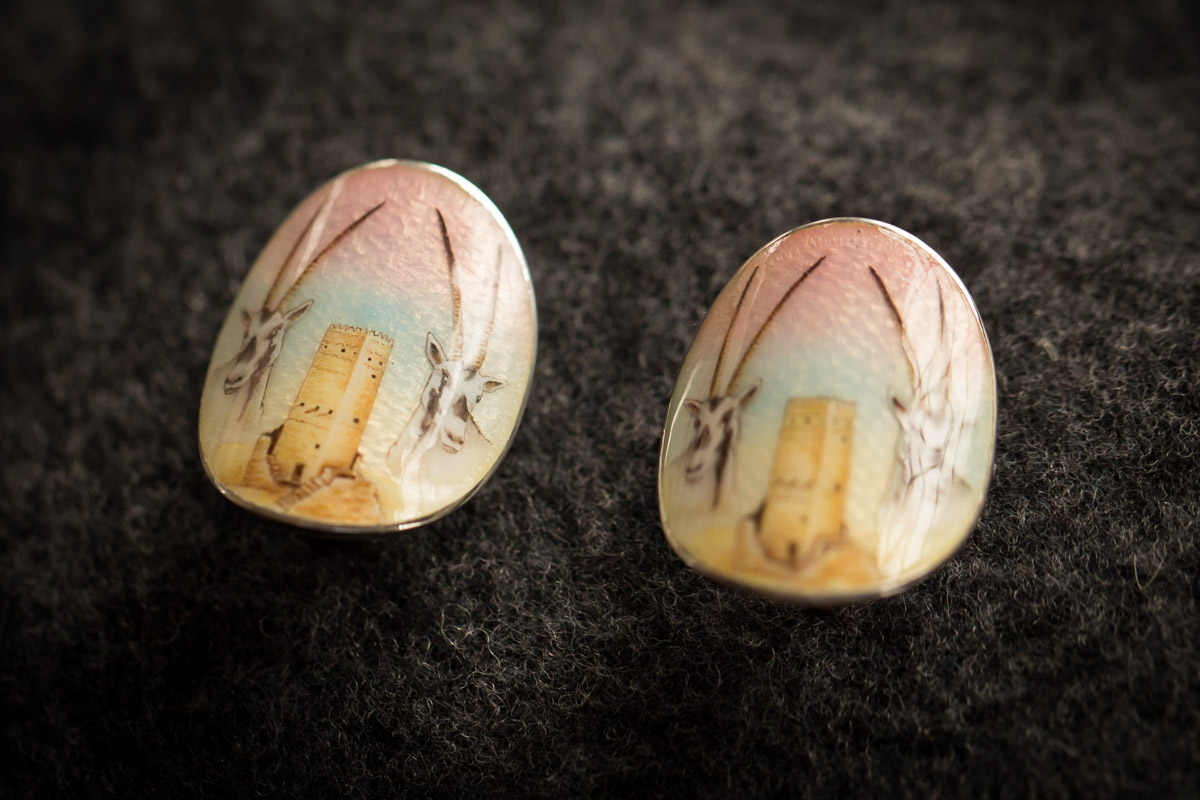 My opportunity to execute such a crest came when I built a rifle for The King of Spain some years ago. I described to him what I wanted to do and he agreed to it. It was a spur of the moment thing as the King had arrived at the factory unannounced and whilst I had wanted to try the enamel ovals I had actually done no research into it and had no idea who could do it for me, I was now committed to get the job done well.
The jewellery quarter in Birmingham is notable for the wide variety of workshops who for years have supplied the London and other jewellery emporiums with a wide variety of goods. It was here that I found a young lady quietly painting enamel cufflinks at about £10 a go. I asked her how fine she could detail a gun oval if given the time and money to do so and she was enthusiastic to try it, to see what she could achieve.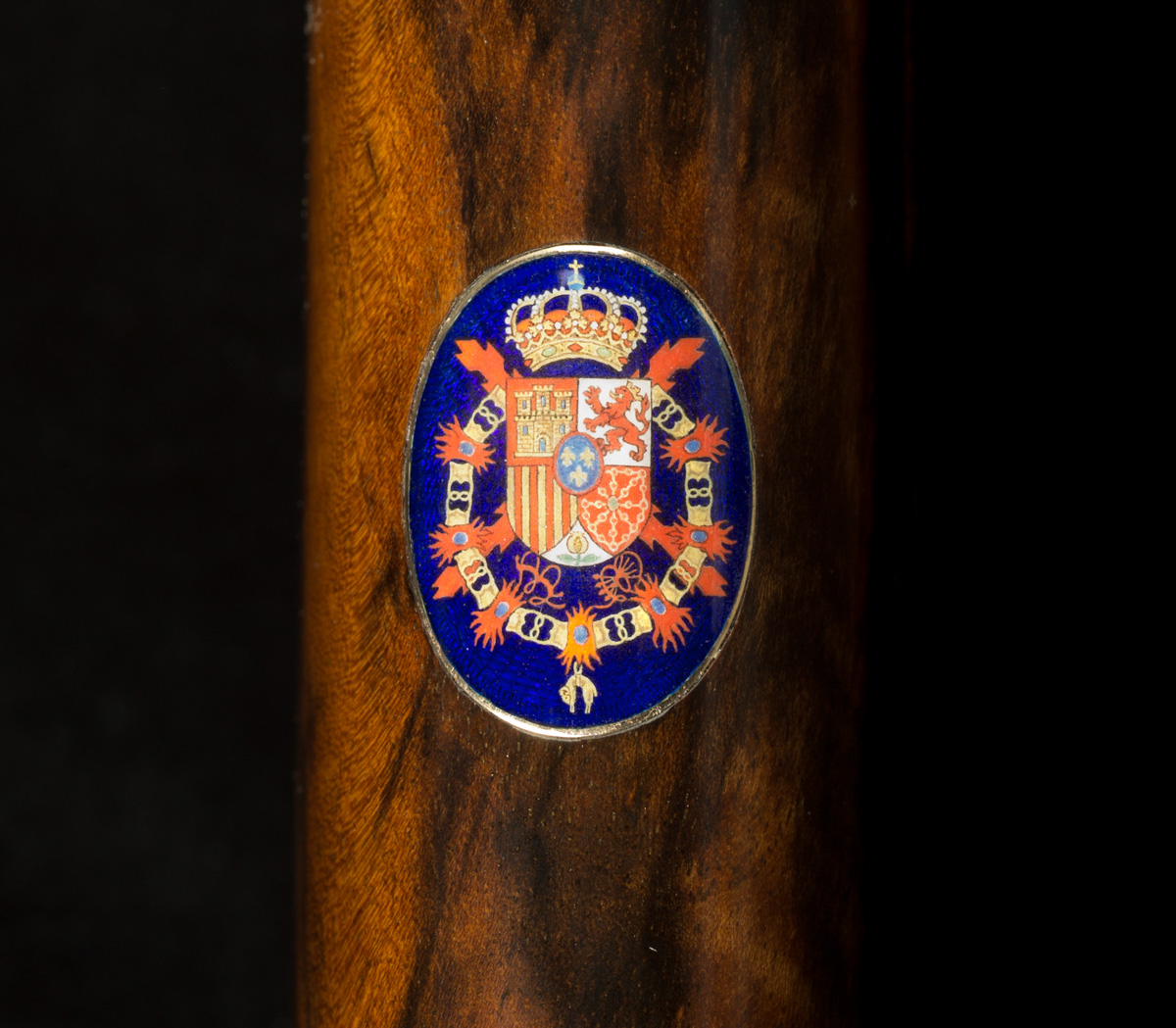 The young enamel artist delivered a magnificent job, one that was extremely well received, so much so that The King ordered 5 pairs of cufflinks executed in a similar style to give to his friends. On future rifles we executed the same work.
Over the past 15 years since this first use, we have completed many crests in a similar manner both for Royal households and for private individuals. It is a small detail that takes a lot of trouble to execute well, but which is always gratefully received and admired.