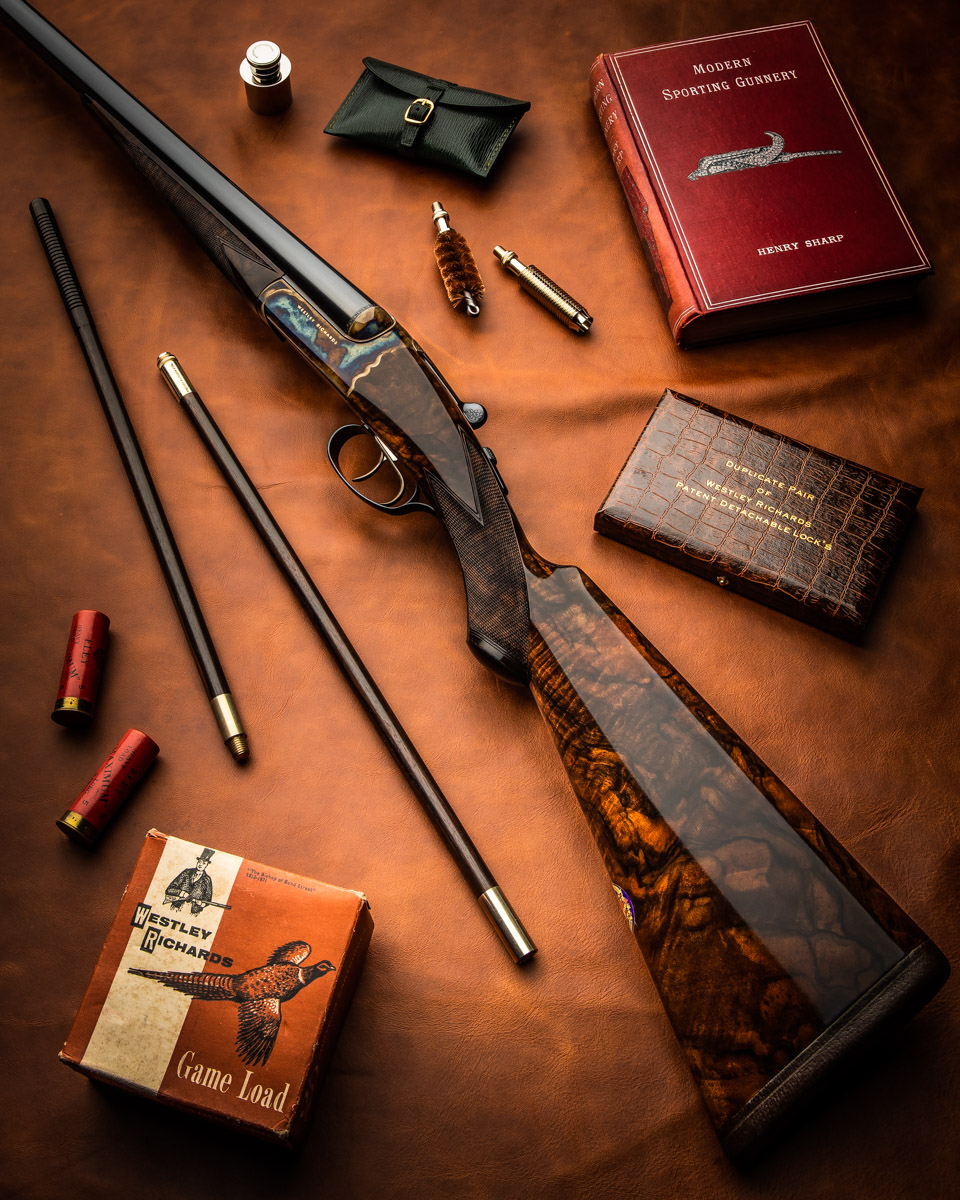 Whenever one of these 'Gold Name' guns is completed the typical question of why somebody would order such a gun without any engraving comes up. Many assume it is a cost cutting exercise but nothing could be further from the truth. Building guns is an expensive business regardless and for some clients the gun in its purest form brings as much pleasure as a highly embellished one. The client of this particular gun is lucky enough to own several of our guns and rifles, many highly ornate. This one should add nicely to the collection whilst being a totally practical and elegant gun to use.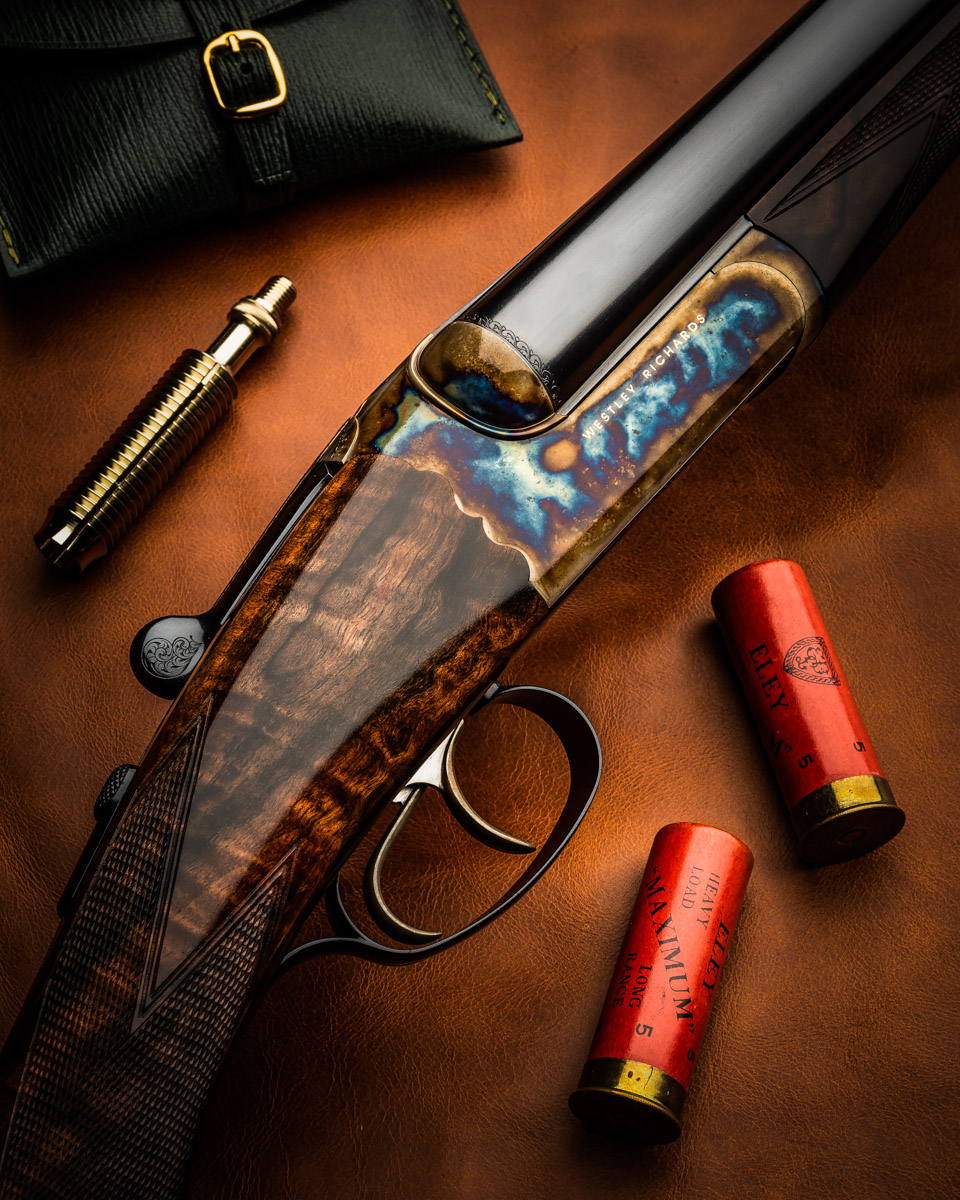 Vivid case colour hardening is one of the highlights of a 'Gold Name' Westley Richards.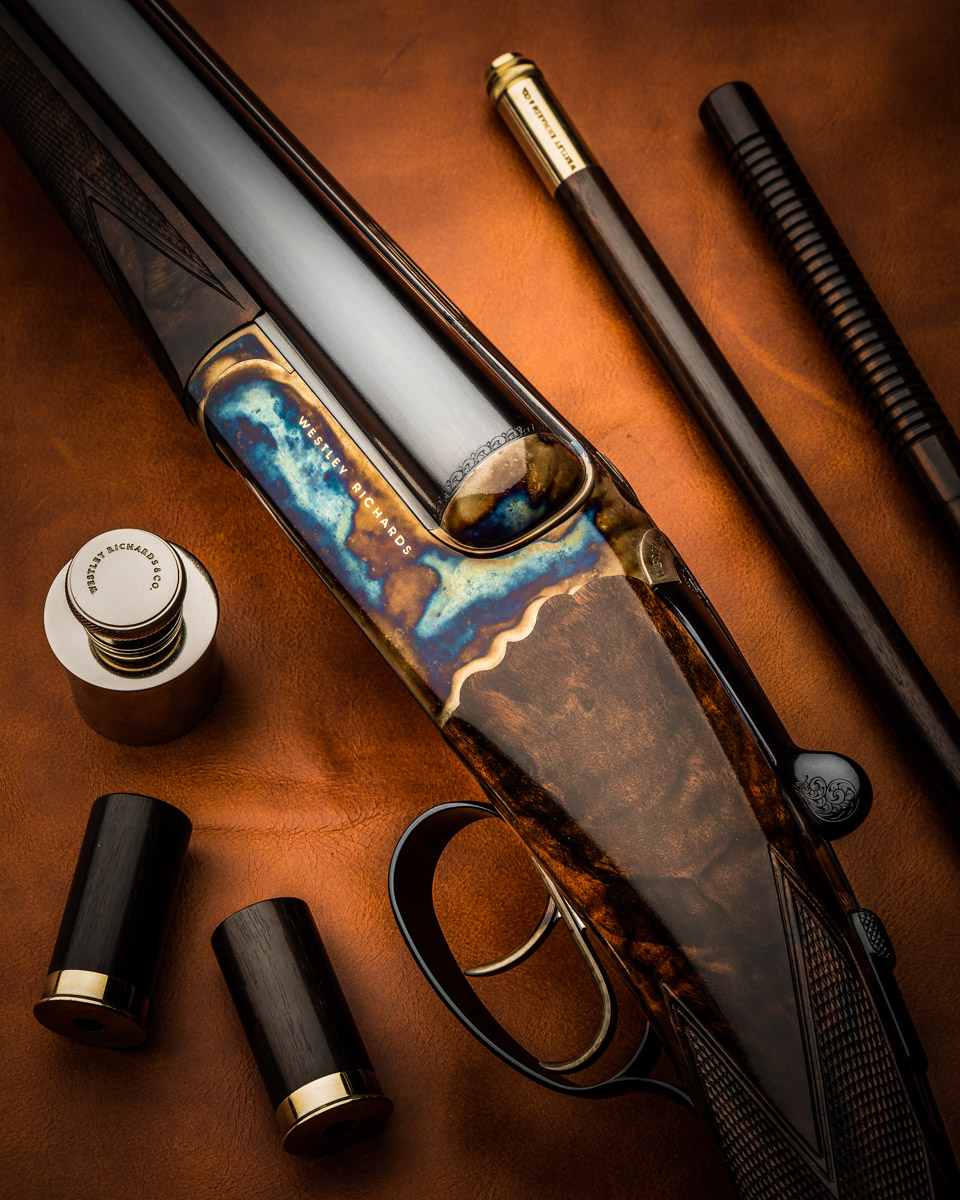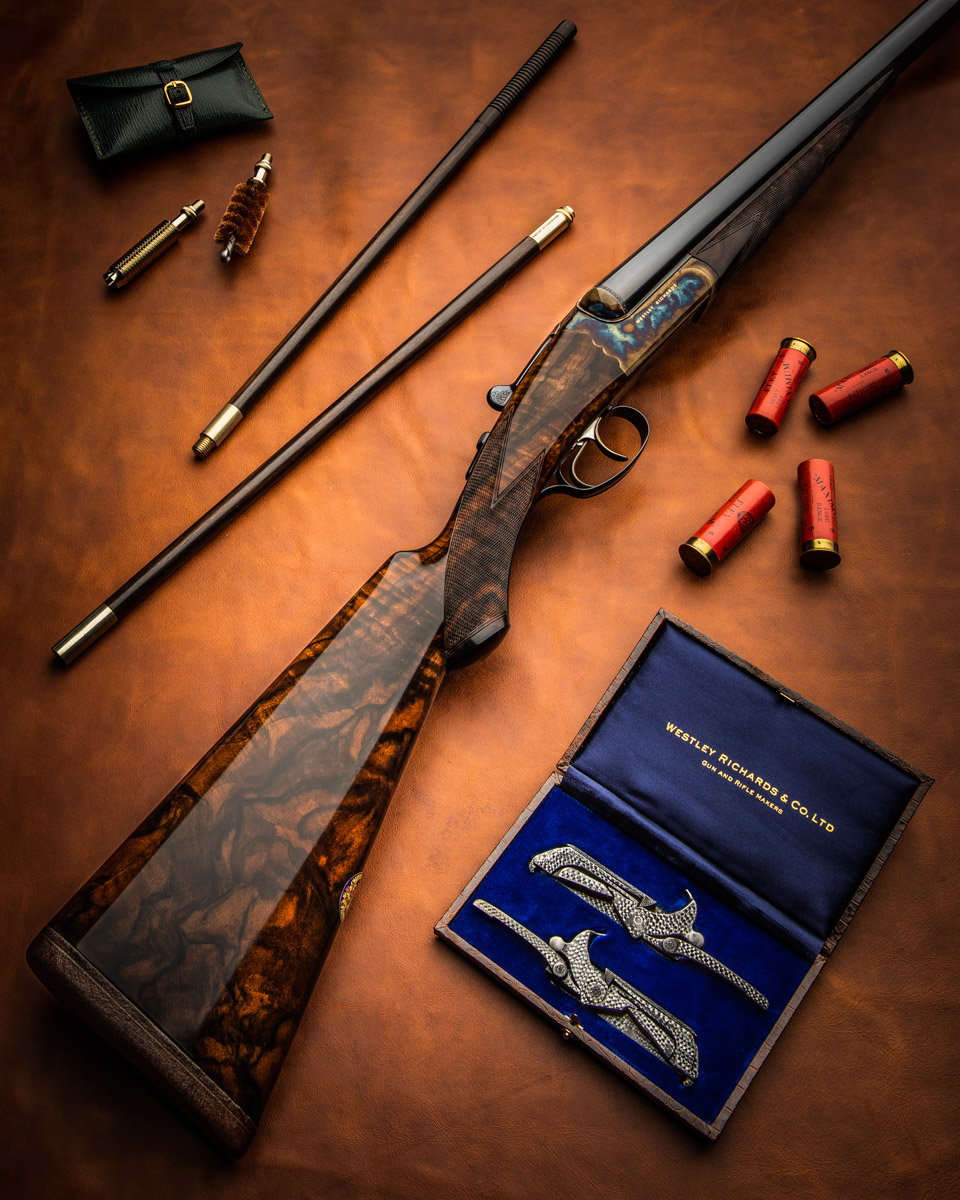 Cased extra hand detachable locks complement this 12g droplock.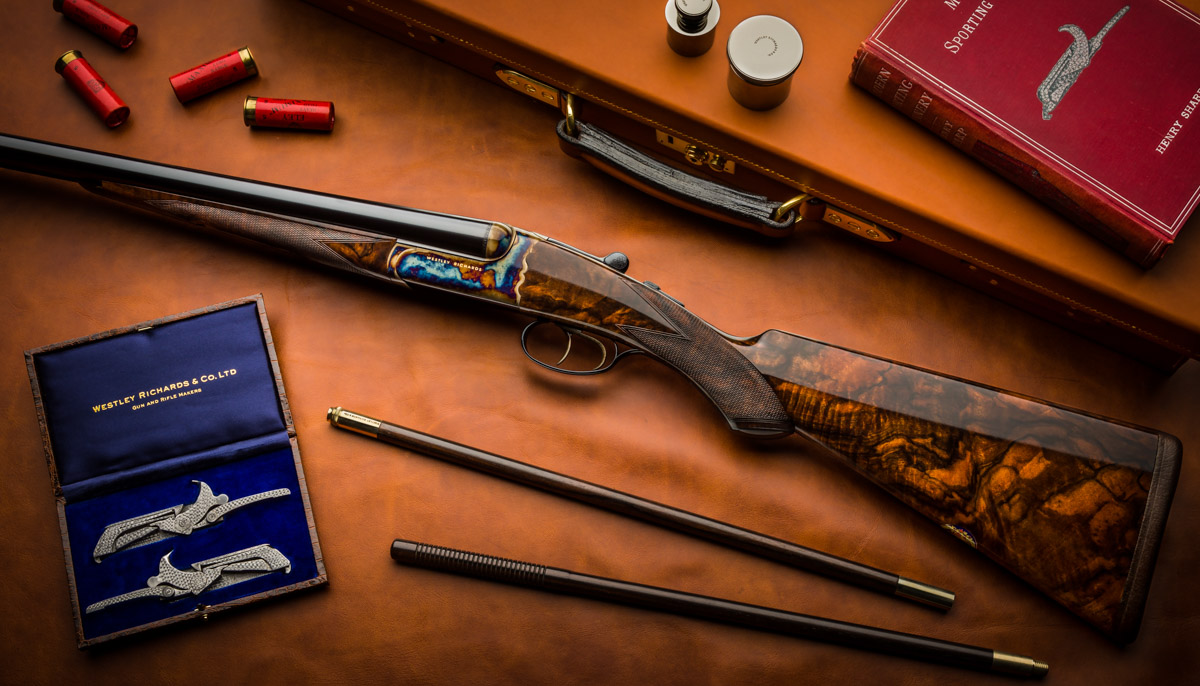 The lines of this gun are only enhanced by the elegant Woodward style grip.