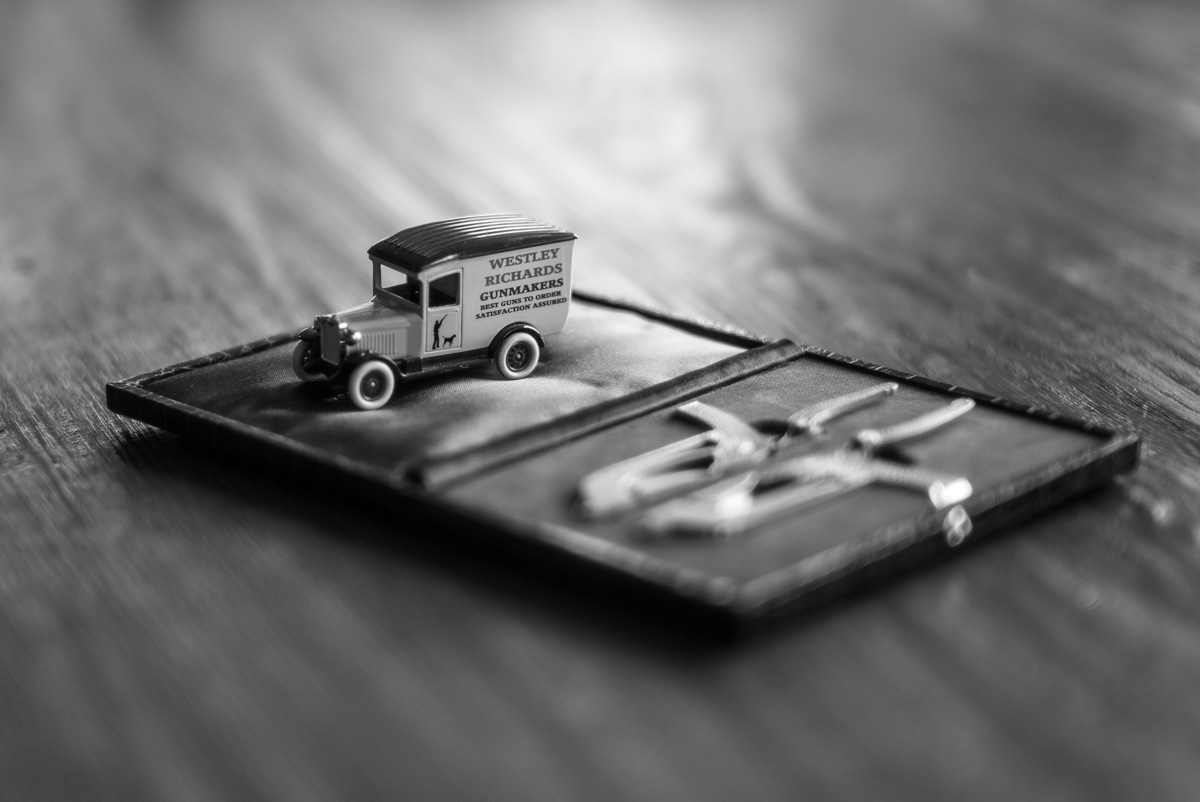 Over the next few months we have some super new guns coming up to finishing, The .600 sidelock Africa rifle is in its final weeks of engraving as is another major project being worked on by Vince Crowley. The pair of 4 bore guns just require the barrels back from the blackers and they will then be ready to go to their new owner after a brief stop in the photo studio as will another 20g Ovundo. In the hardening shop with St Ledger we patiently await 5 guns, the set of 3 small bore shotguns a double rifle and the first falling block Farquharson we have built in many years. So some great stuff to show you in the months ahead and I look forward to doing so.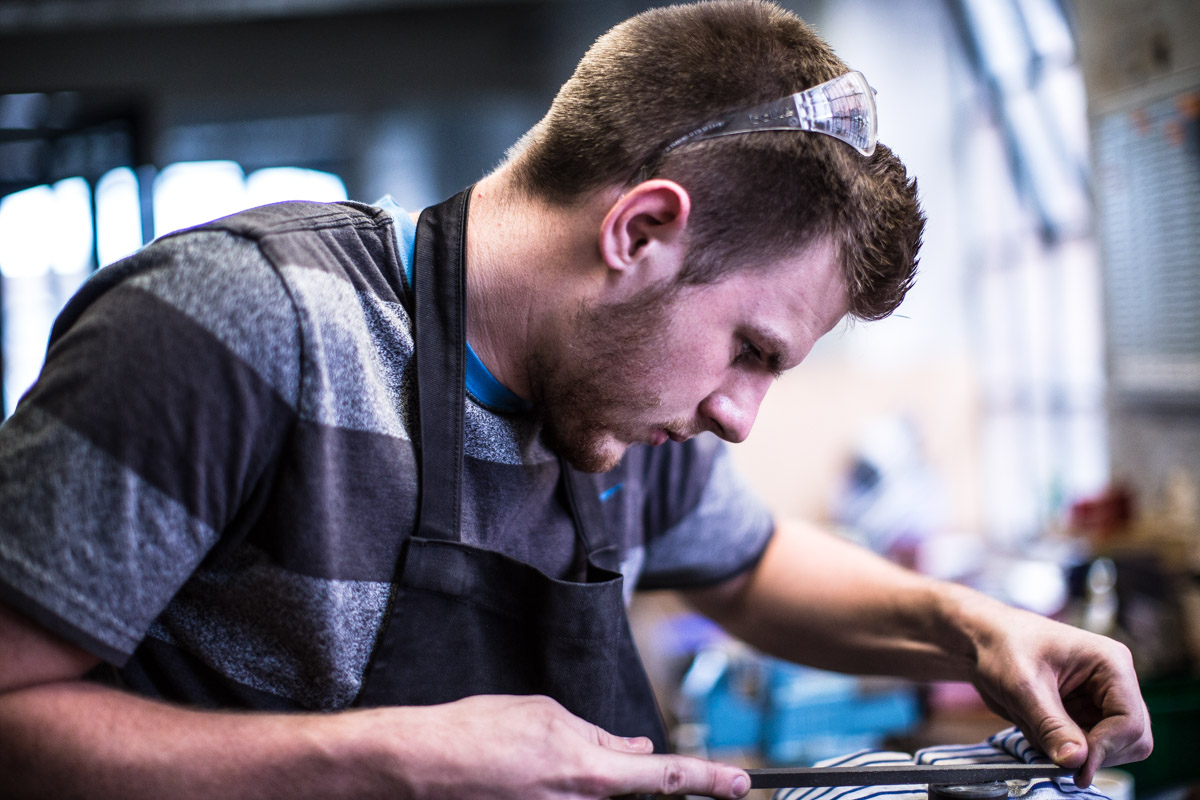 Adam on final assembly and fit of a Take Down rifle.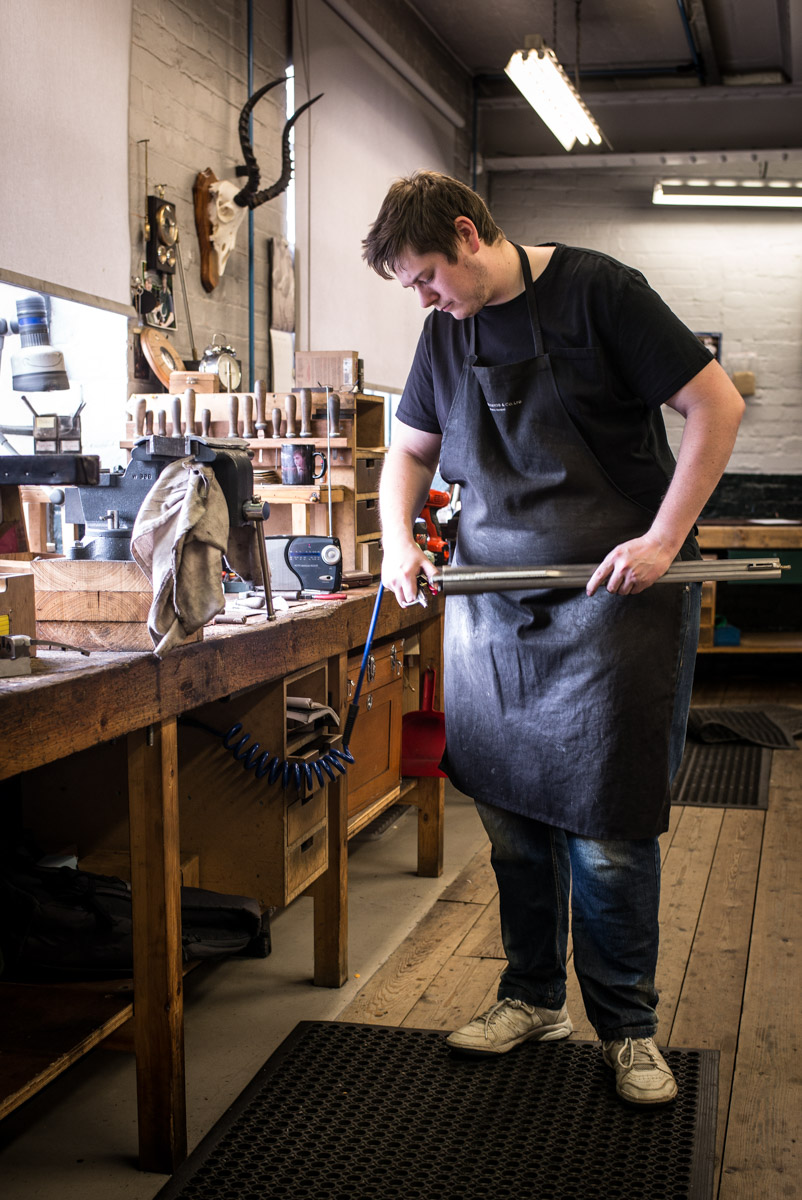 Stewart preparing a pair of rifle barrels for regulating.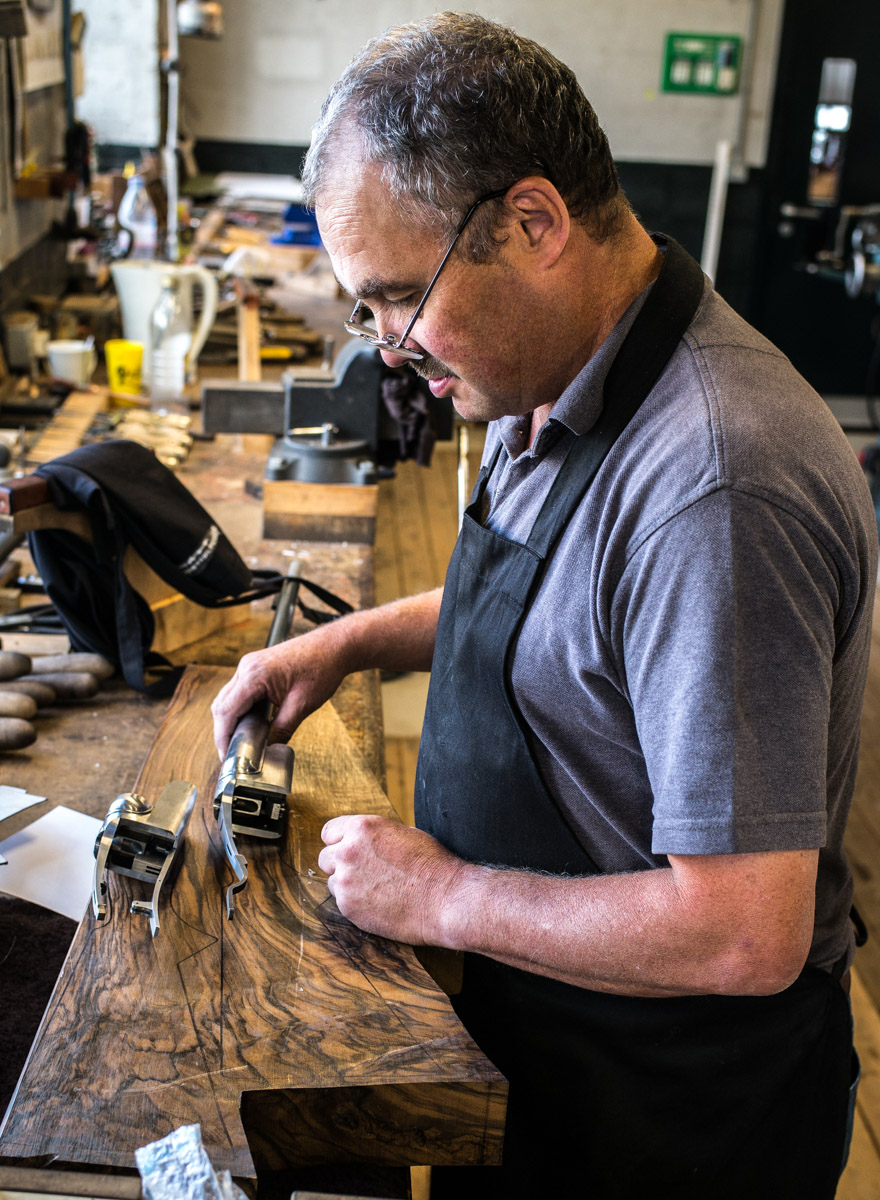 Keith offering up a pair of double rifles to a stock blank for layout.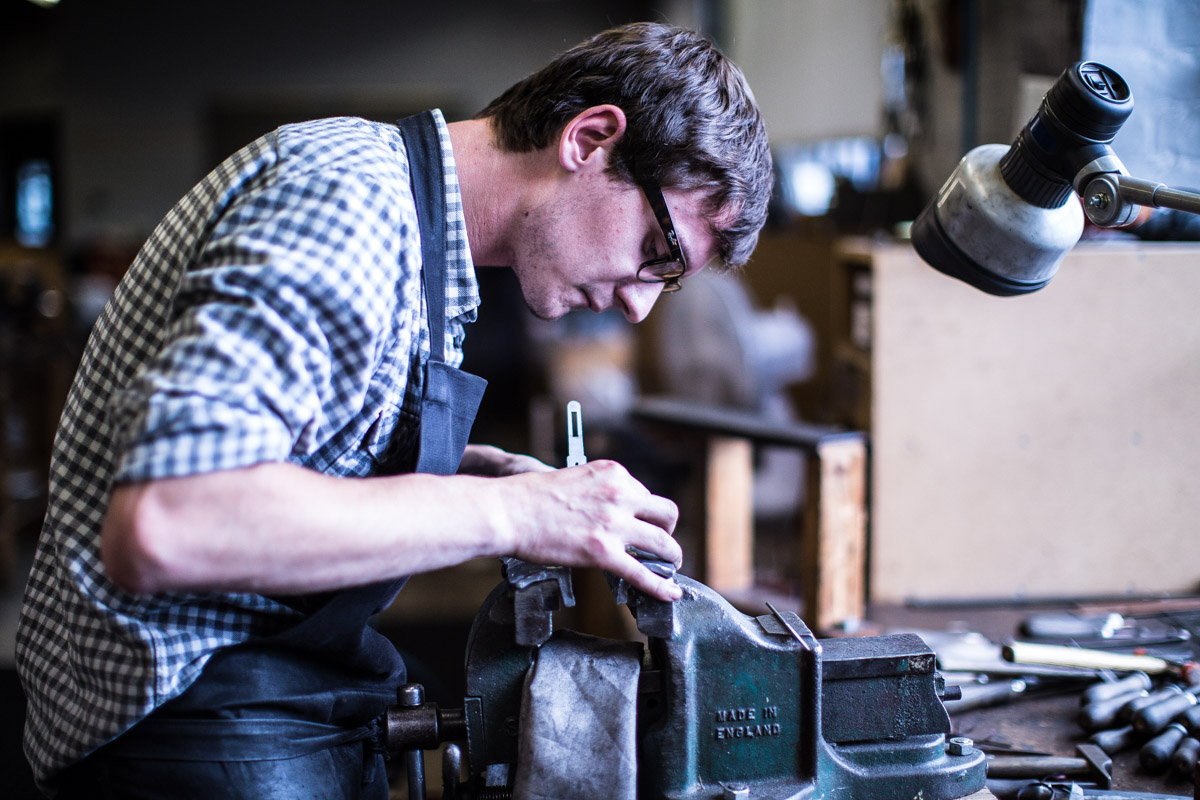 Josef preparing a droplock shotgun for proof.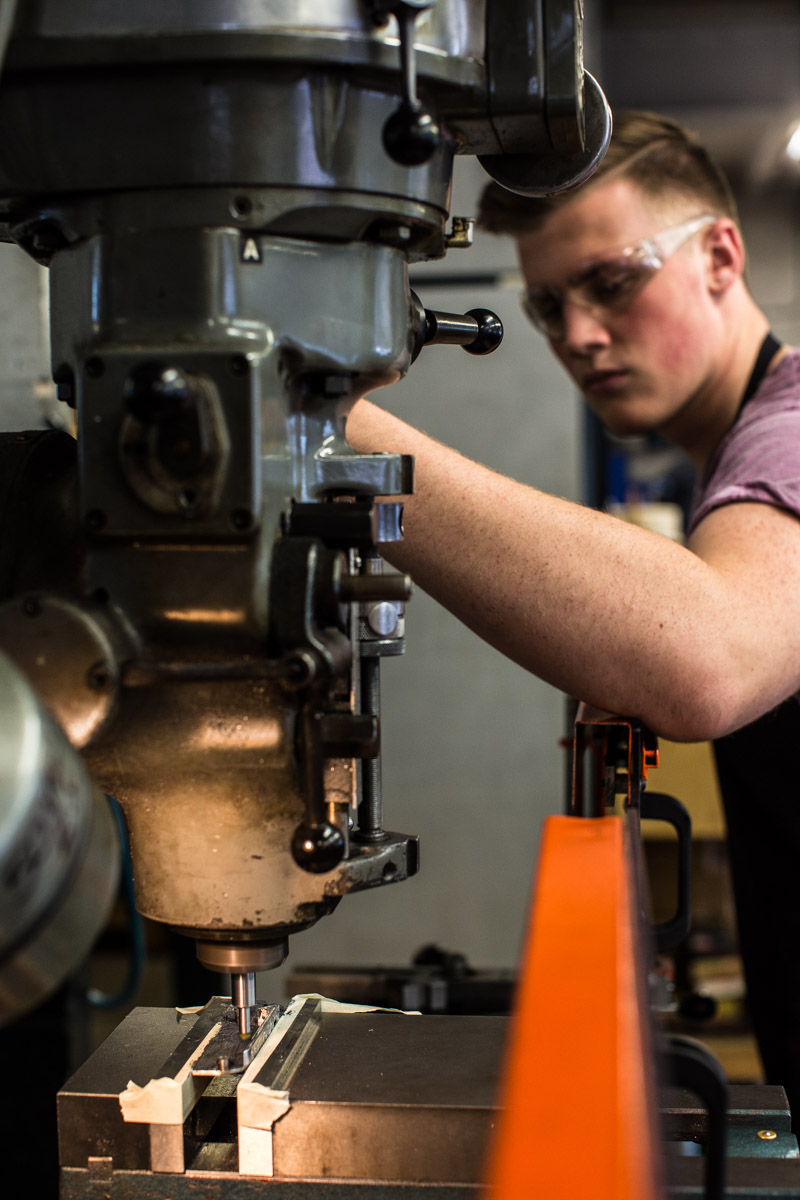 Jason on his final 4g lock plate.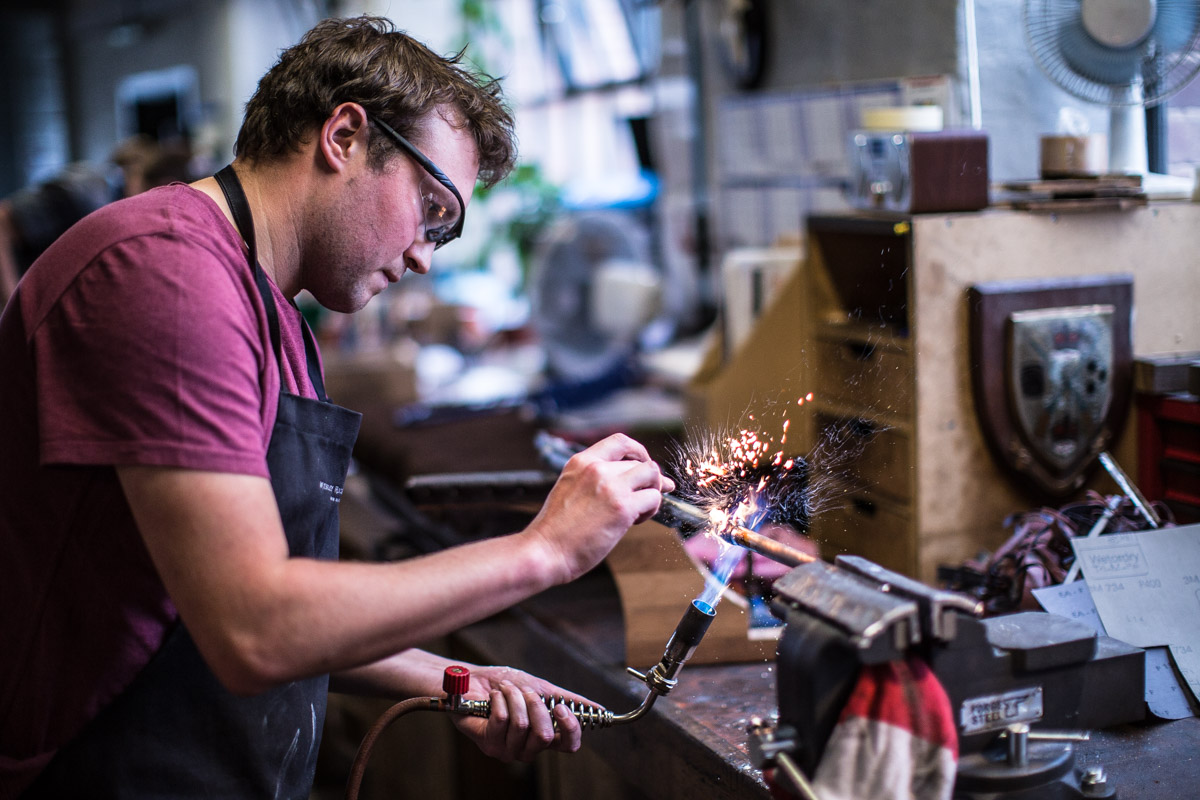 James tinning a barrel band with sling attachment to a bolt rifle.