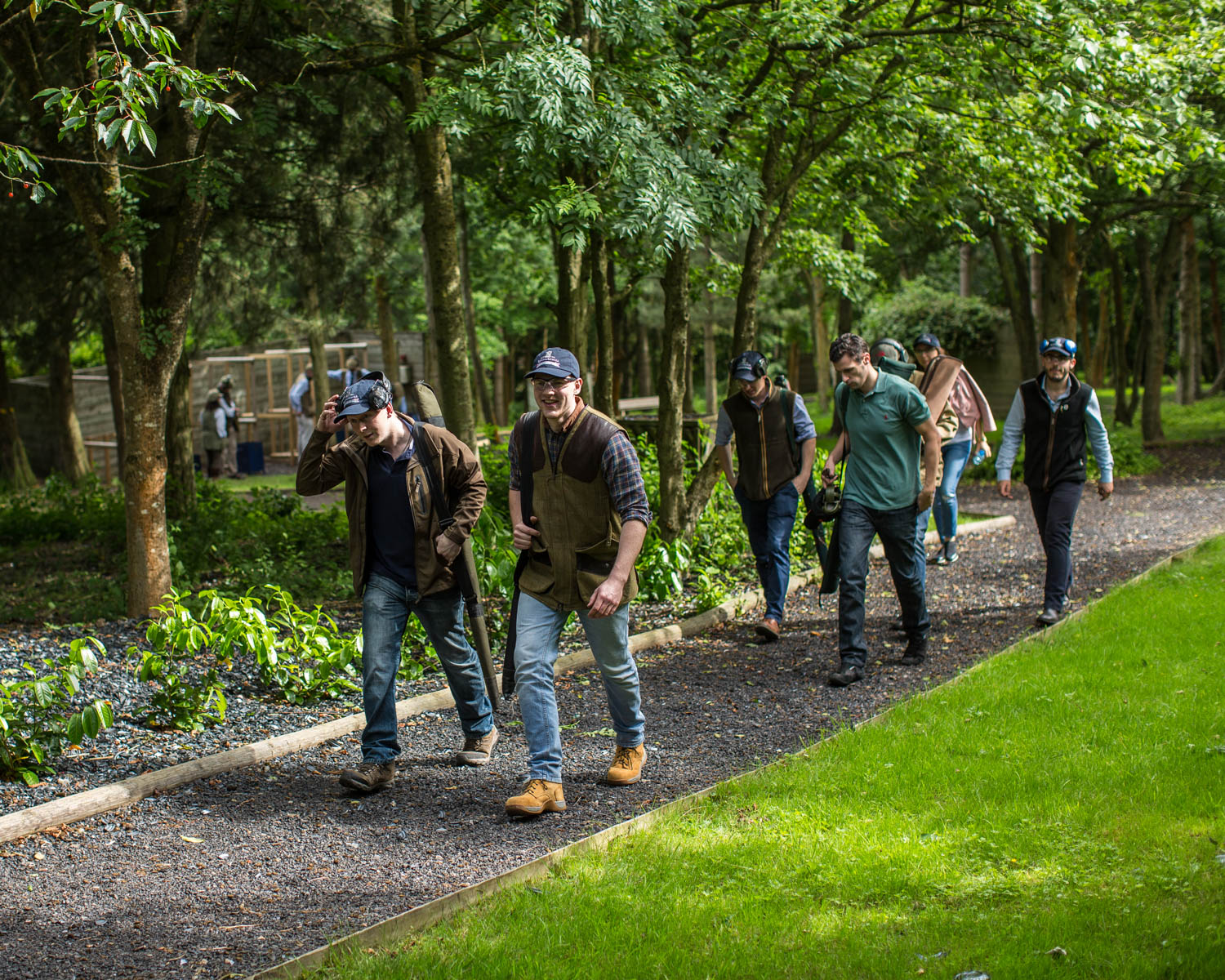 Emma our 'in house' photographer went along, had her first shot, took some photos of the day and has written a short post on what they did. Everyone had a great day out and my thanks go to all the staff at E.J.Churchill for making the event a success. Simon.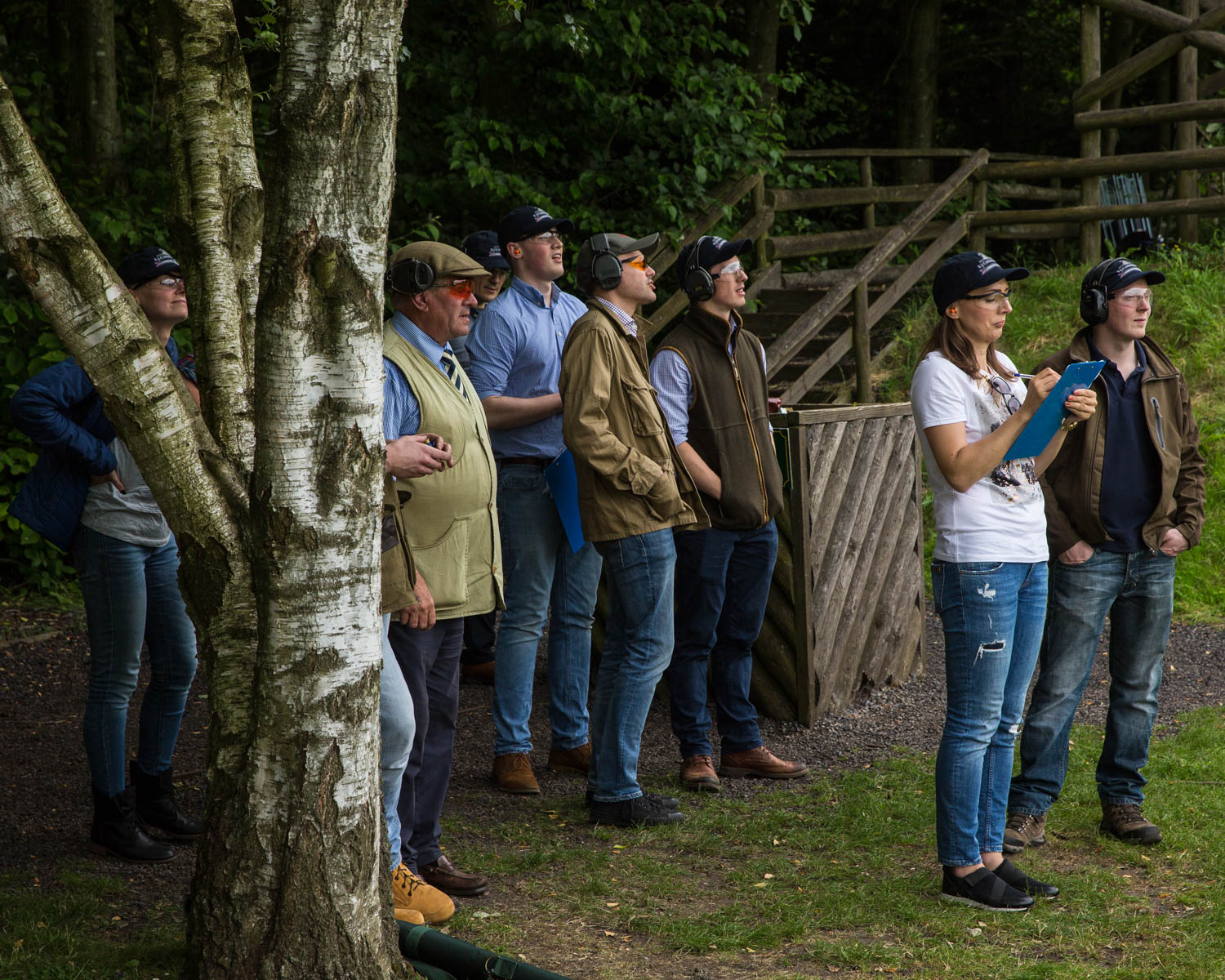 We arrived at the E. J. Churchill shooting ground at around 2pm, admittedly it took some a little longer than others after a few wrong turns before correctly navigating our way through the countryside of High Wycombe. Upon arrival we were greeted by the rare British sunshine and our host for the day Josh. After a quick safety briefing we all grabbed our complimentary caps and split off into our teams of 5 and met our instructors for the day.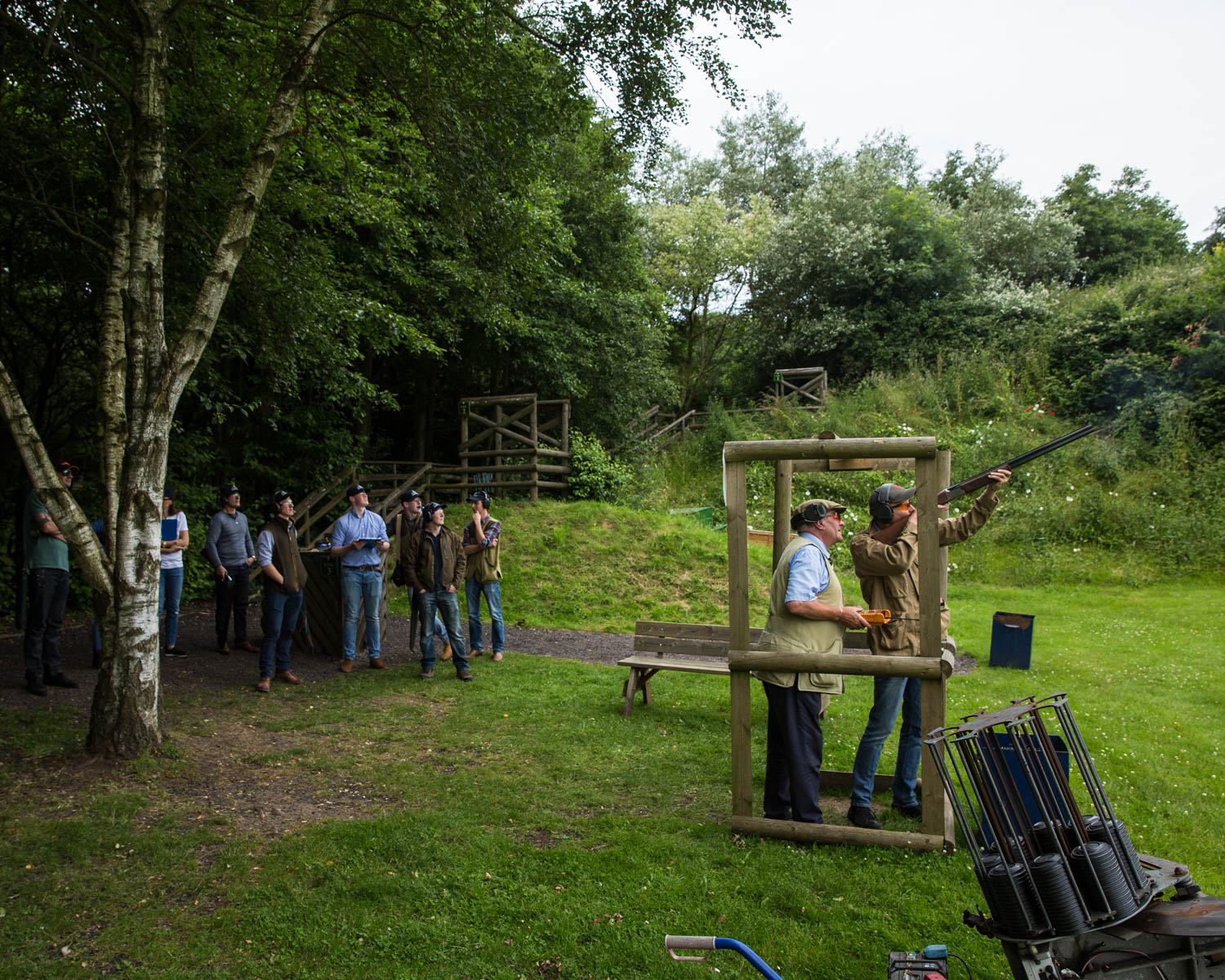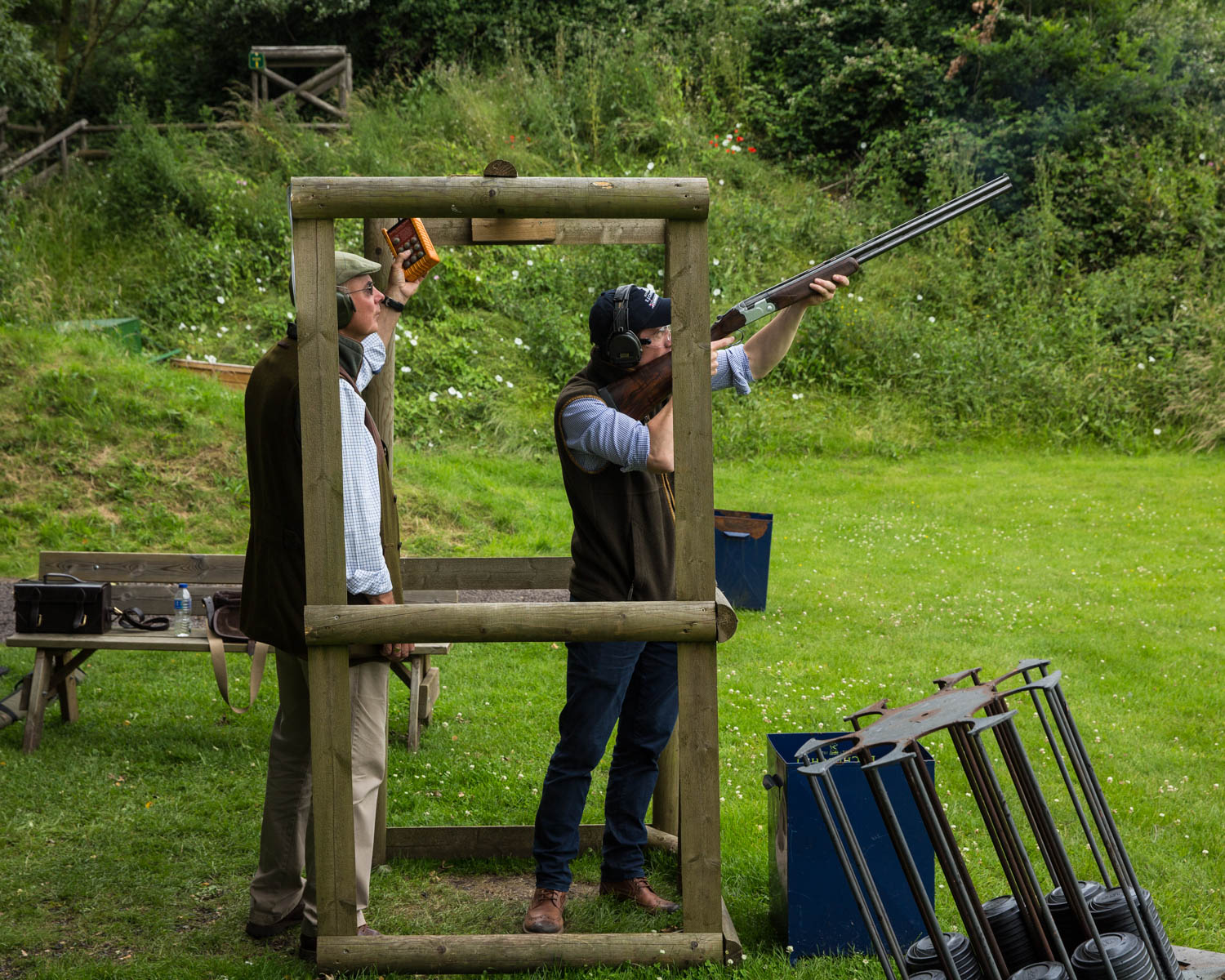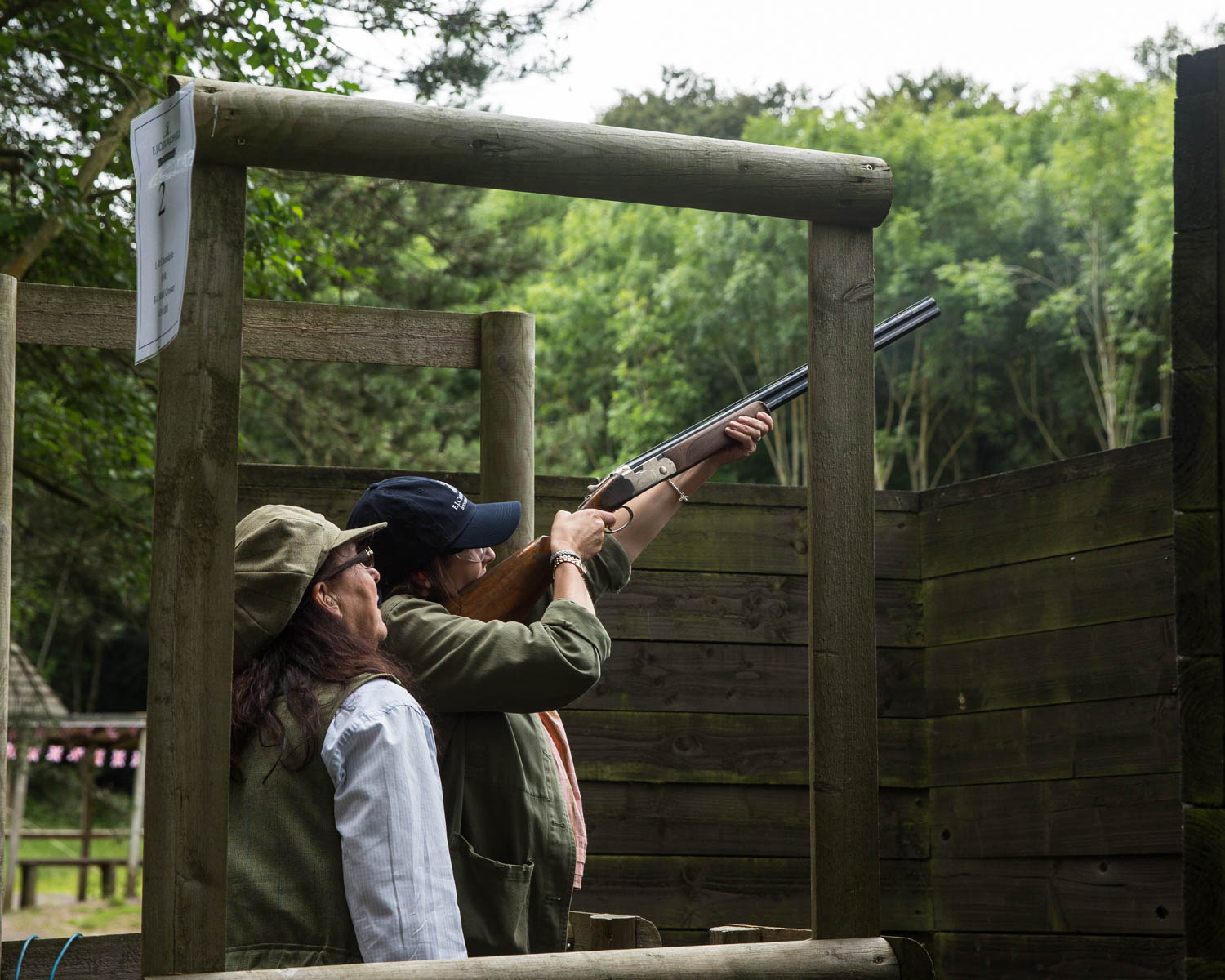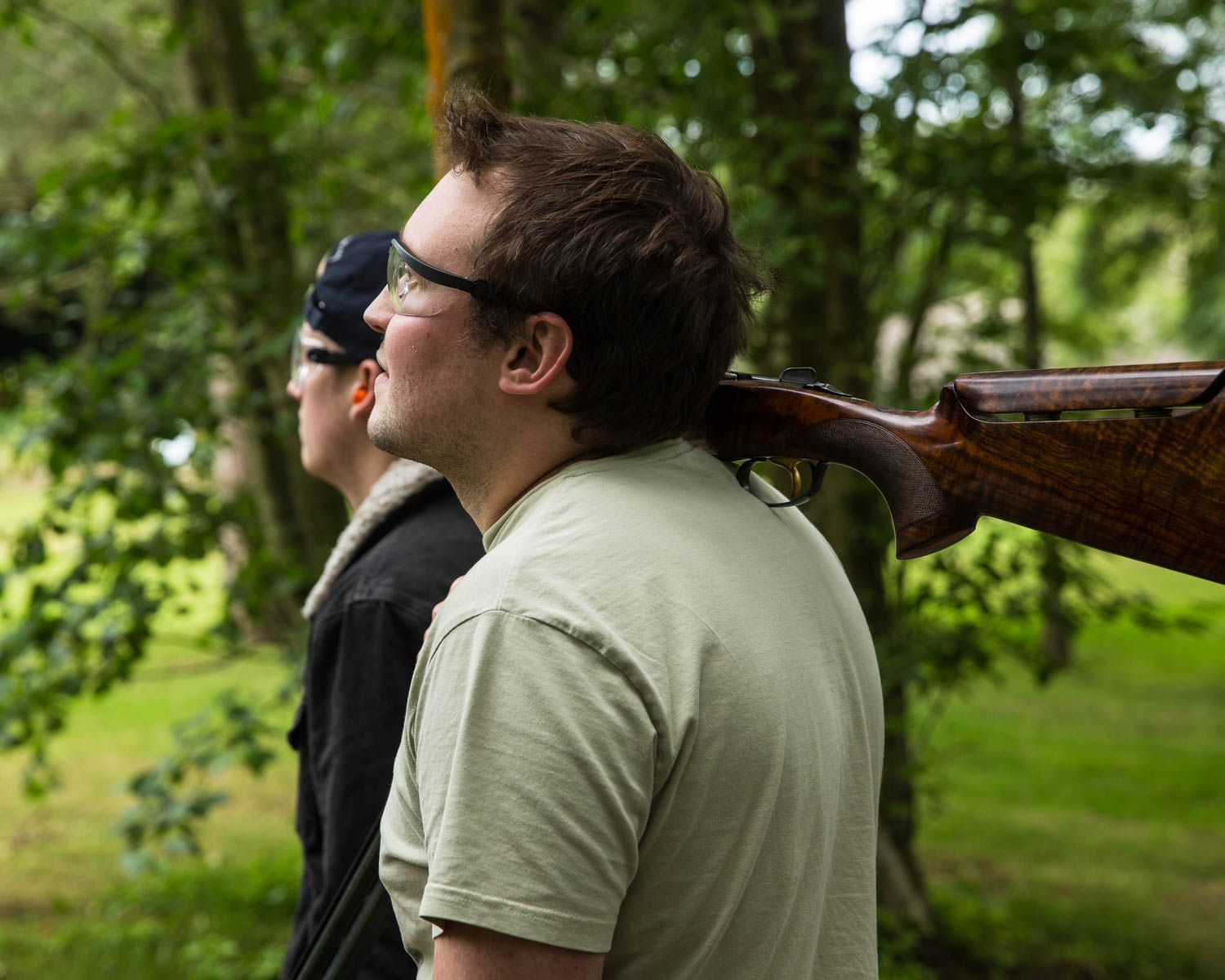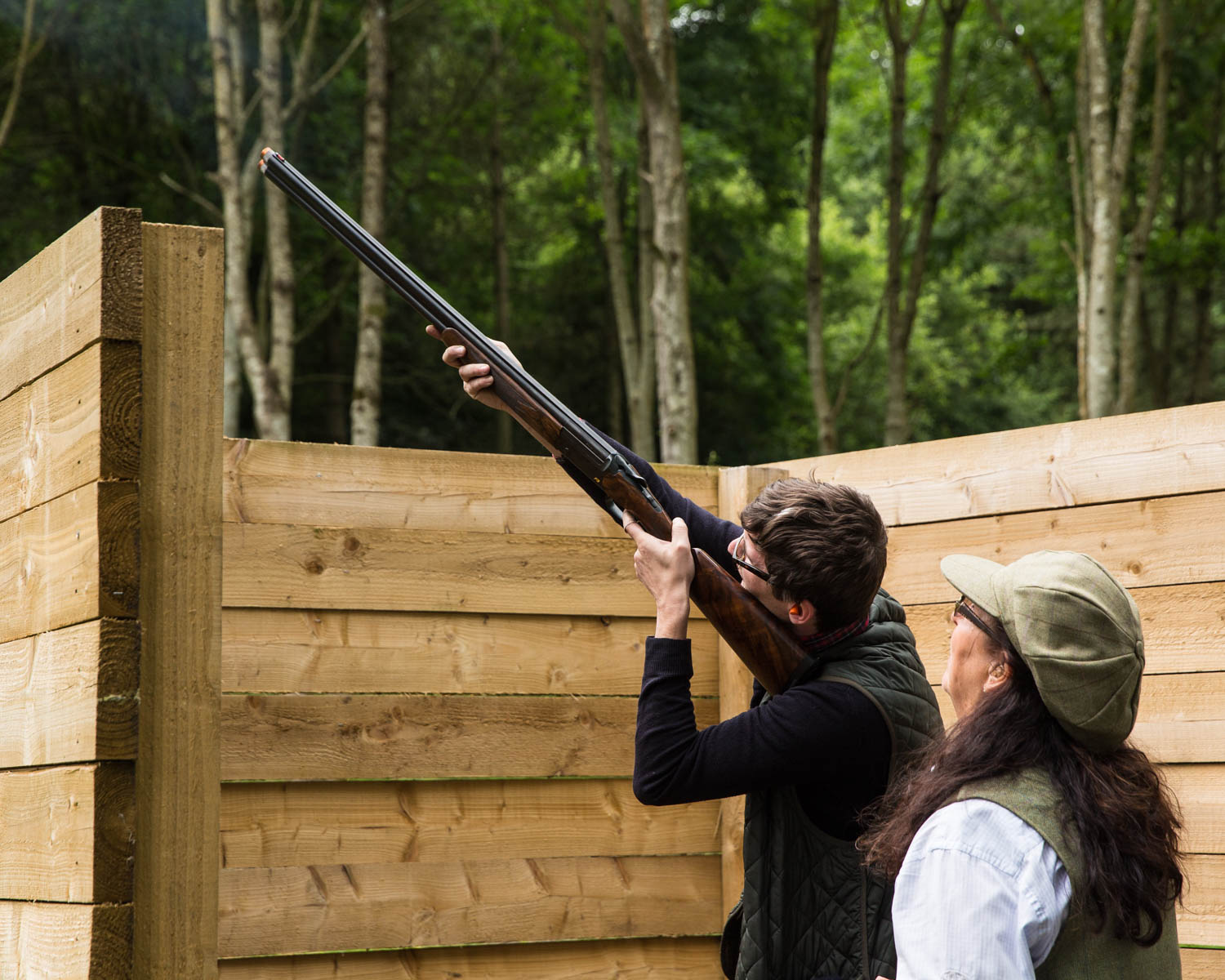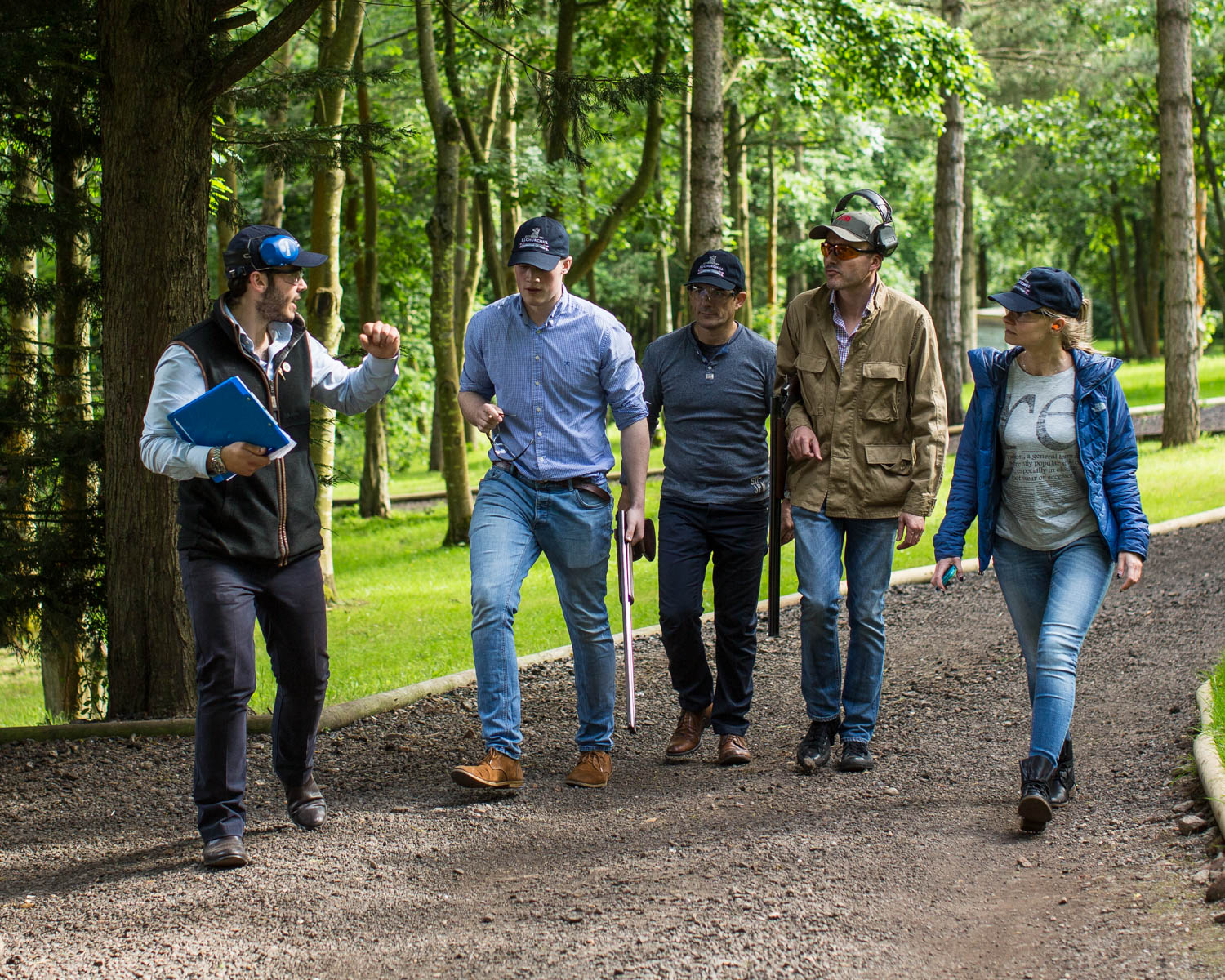 The course was a 50 bird sporting layout, shooting 10 pairs over 5 stands, each stand varying in difficulty.
I got to start on what I believe was the easiest stand, either that or a great strike of beginners luck, as afterwards it seemed the initial shock the rest of my team had at how well I'd shot disappeared quite quickly.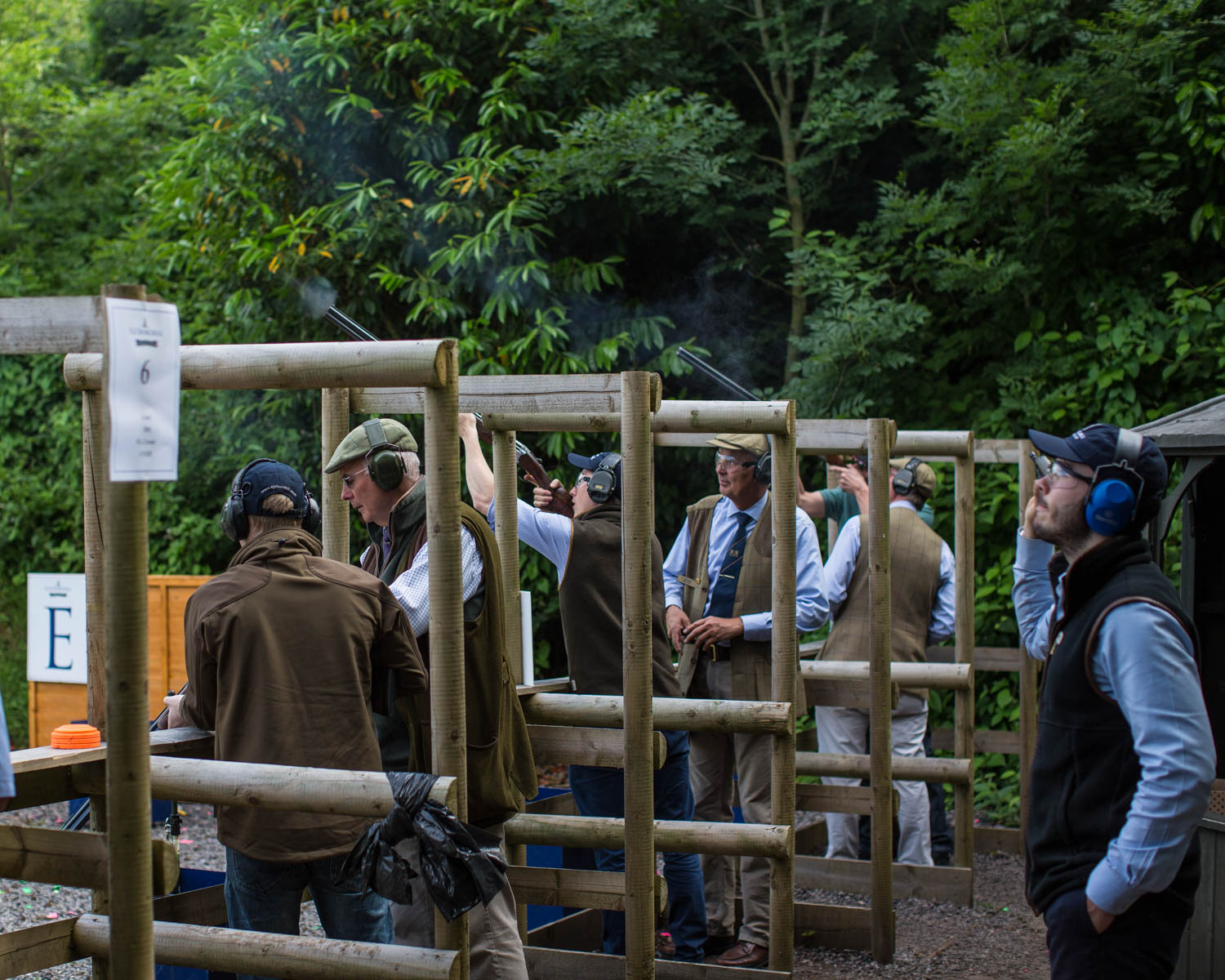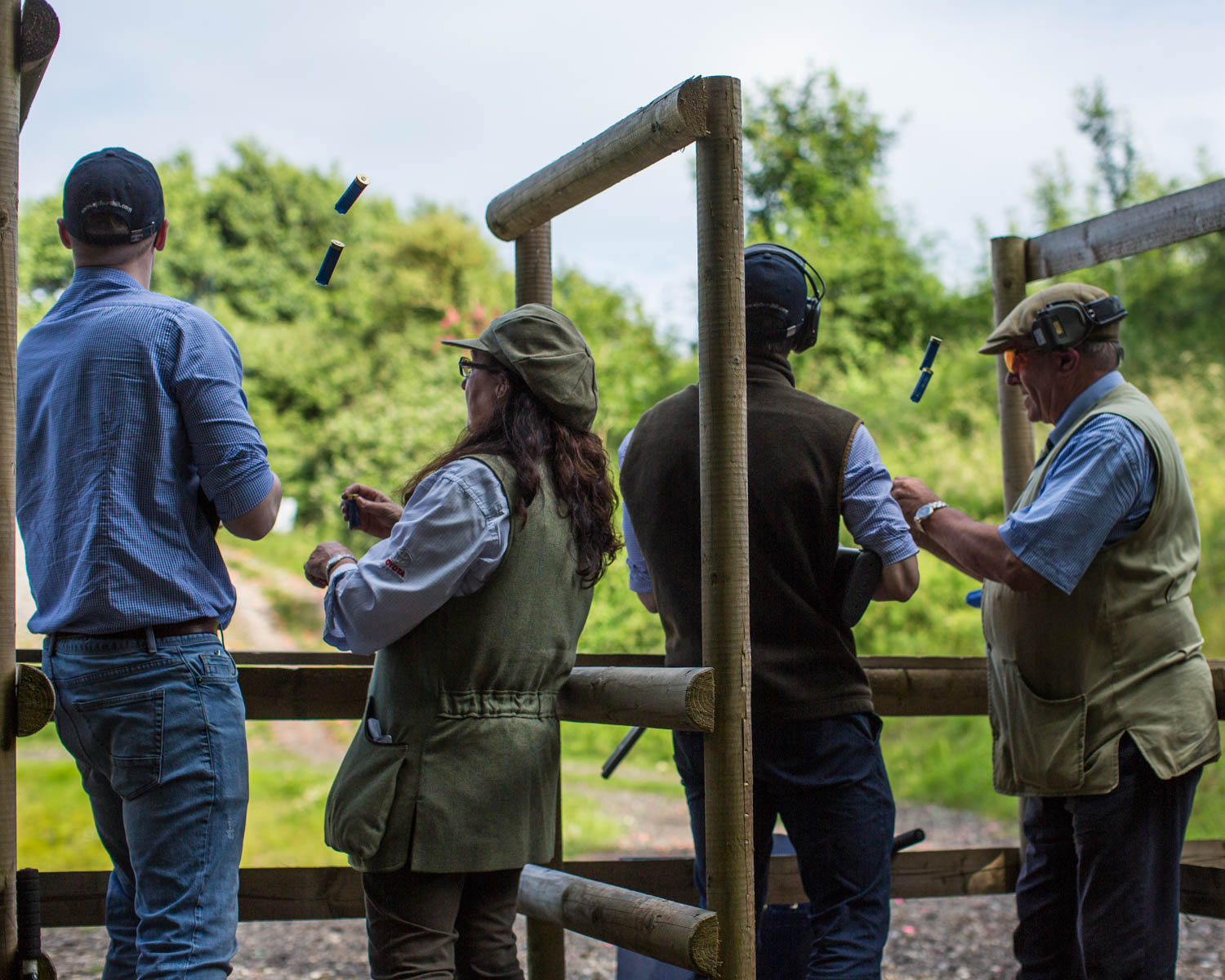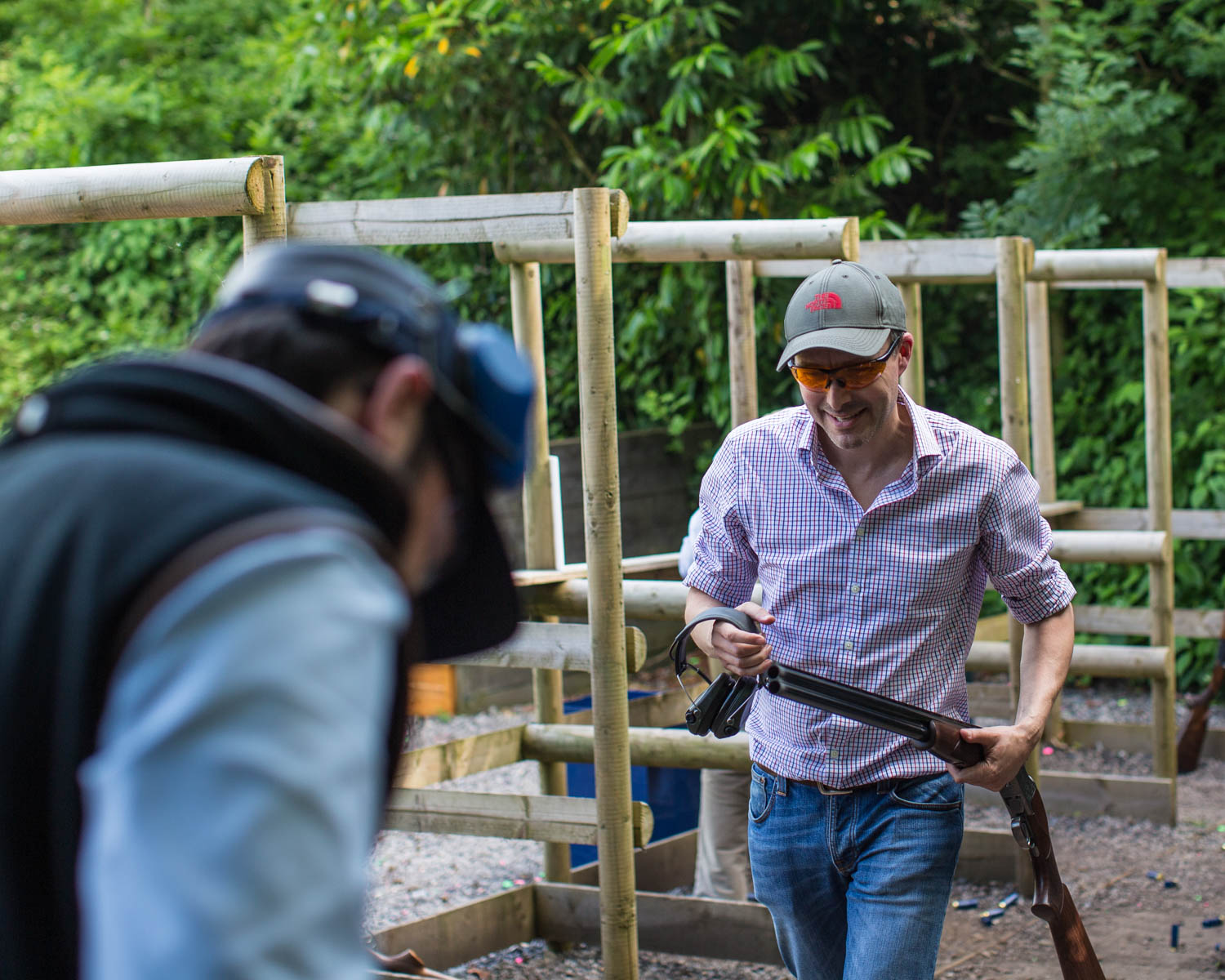 After the 5 stands all teams met back up and we were shown towards the first of our two flurries which was a driven flurry and each instructor became a loader for each shooter in the team. As one team shot the others got to look on and cheer, or jeer, each other on.
After completing the first flurry it was across the course and off to the second, this one was a compact sporting flurry and the loaders were not joking when they said to not concentrate on a single spot, everything came from everywhere! Neither flurry was scored but both were great fun!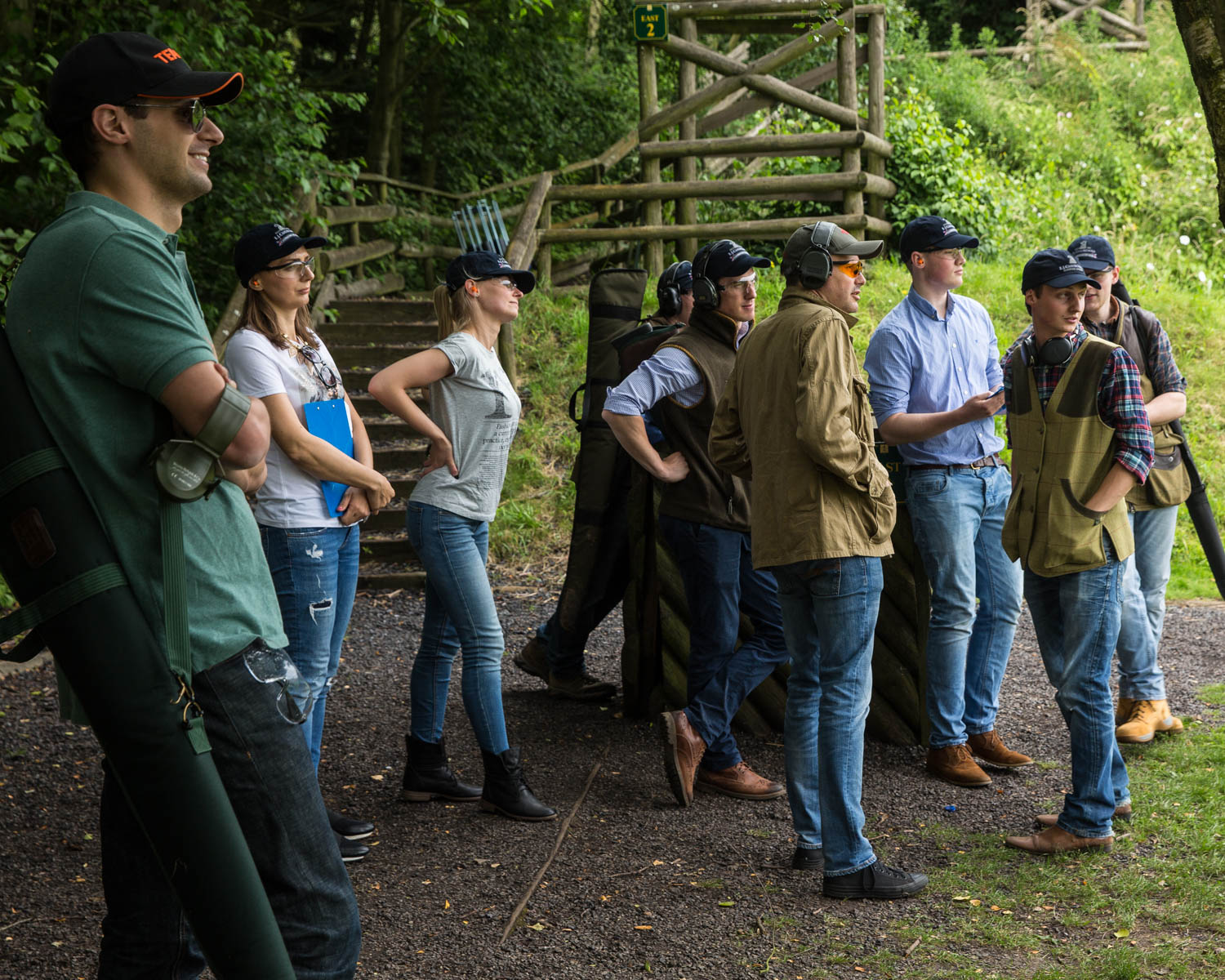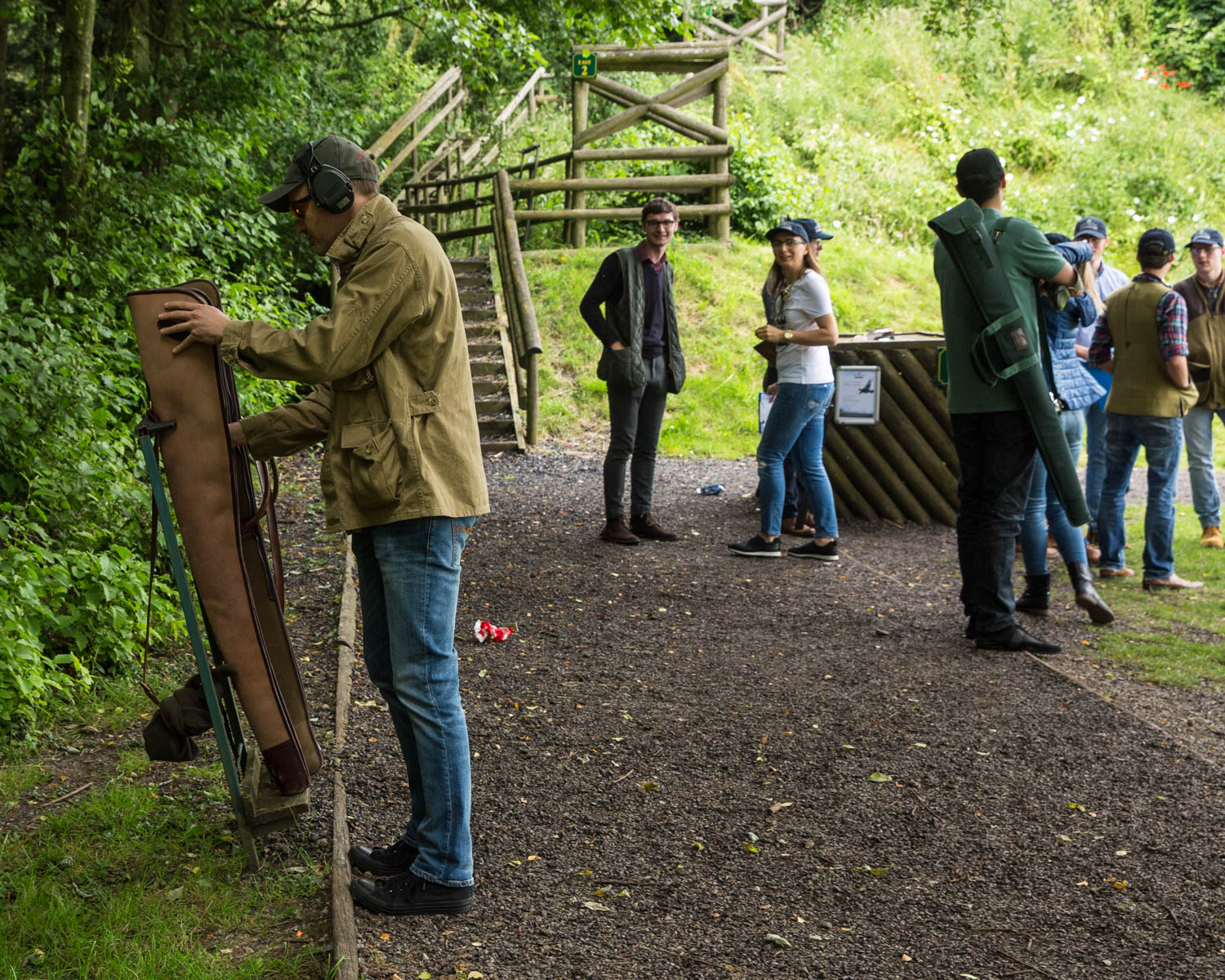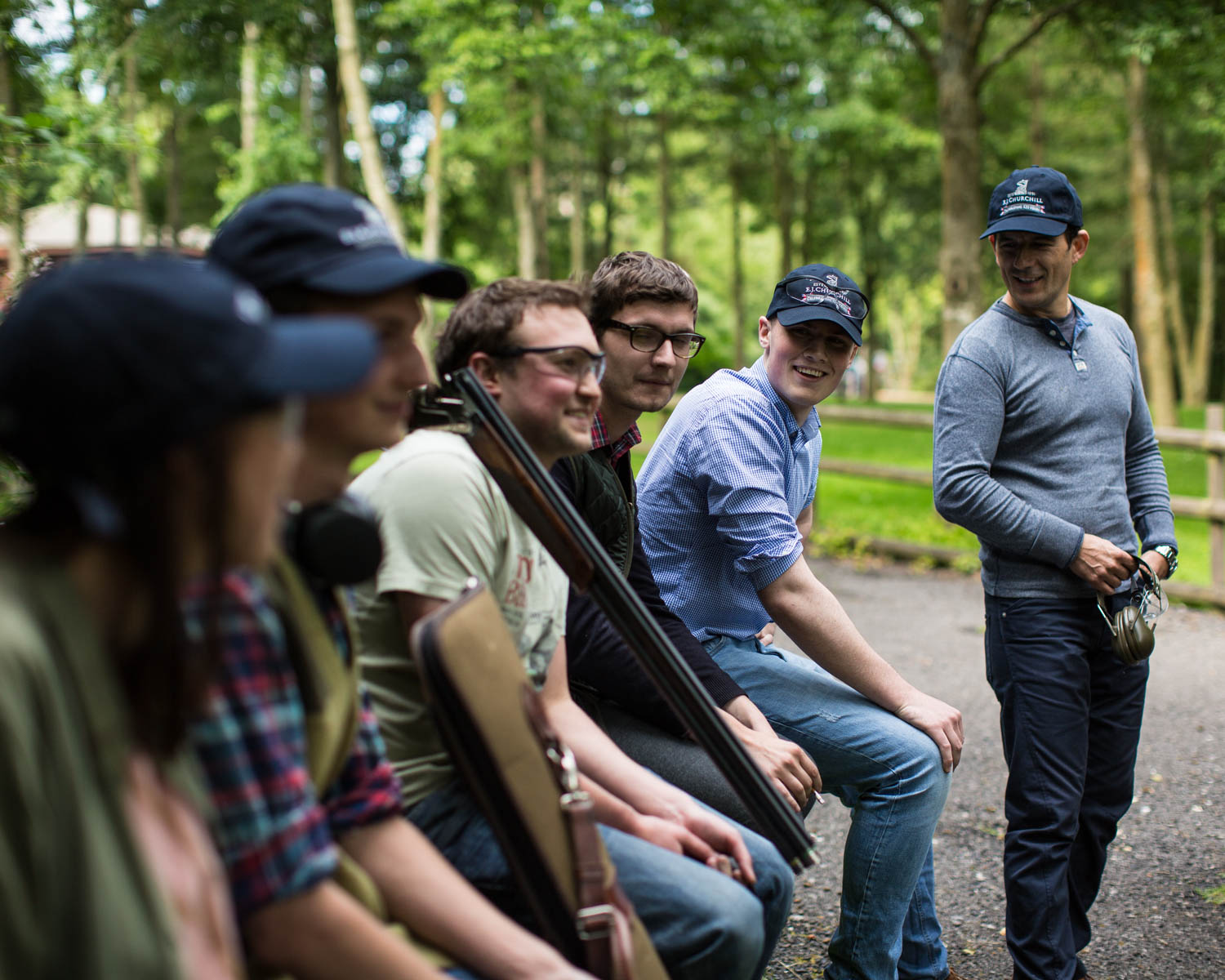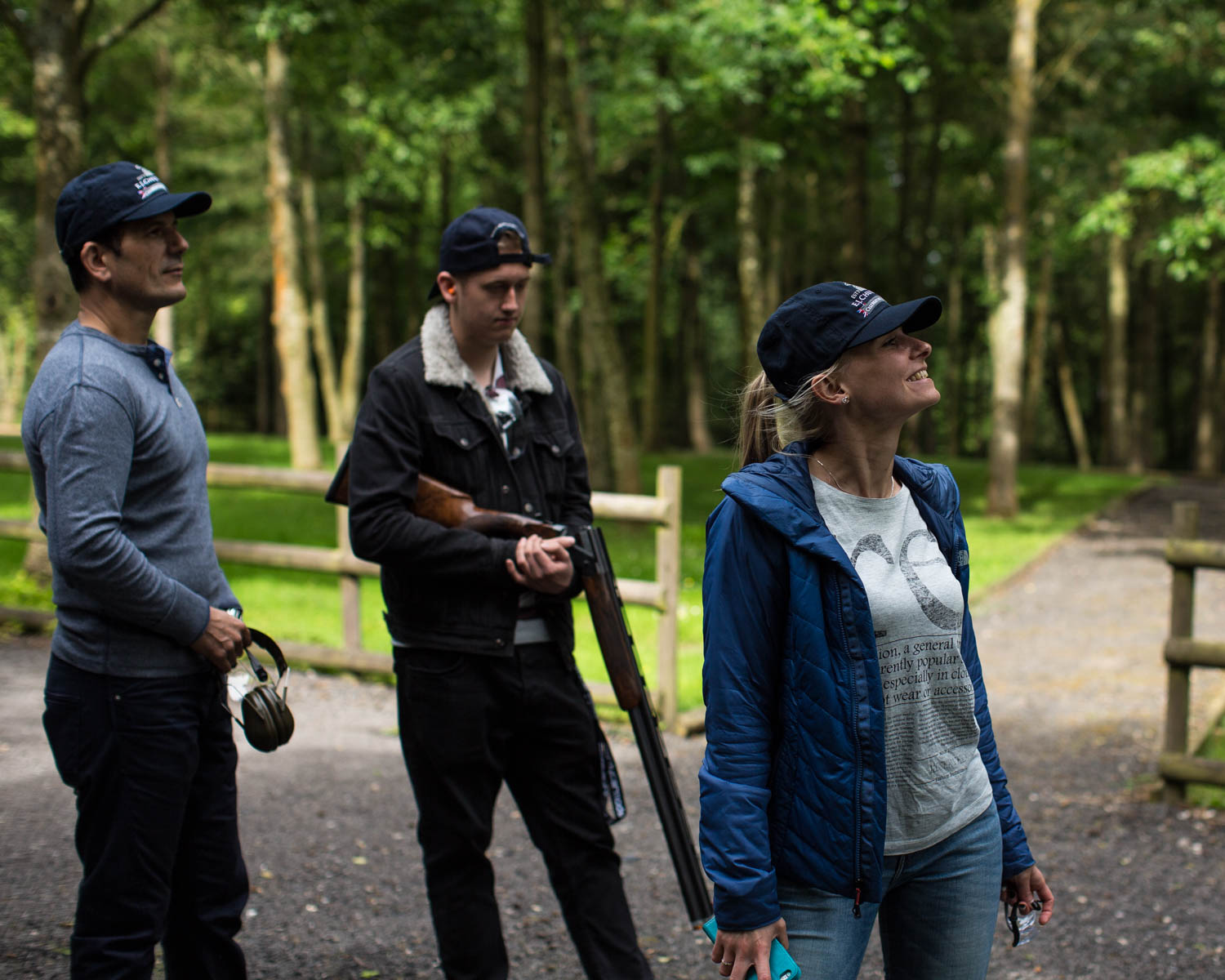 By the end of the flurries, which was around 5pm, everyone had worked up an appetite and were led up to the entrance of Churchill's and shown to a gazebo where a BBQ was underway and would be ready in minutes. Still the sun was shining down on us and so it seemed only right to rest our feet, and arms, on the grass banks with a cold bottle of something refreshing.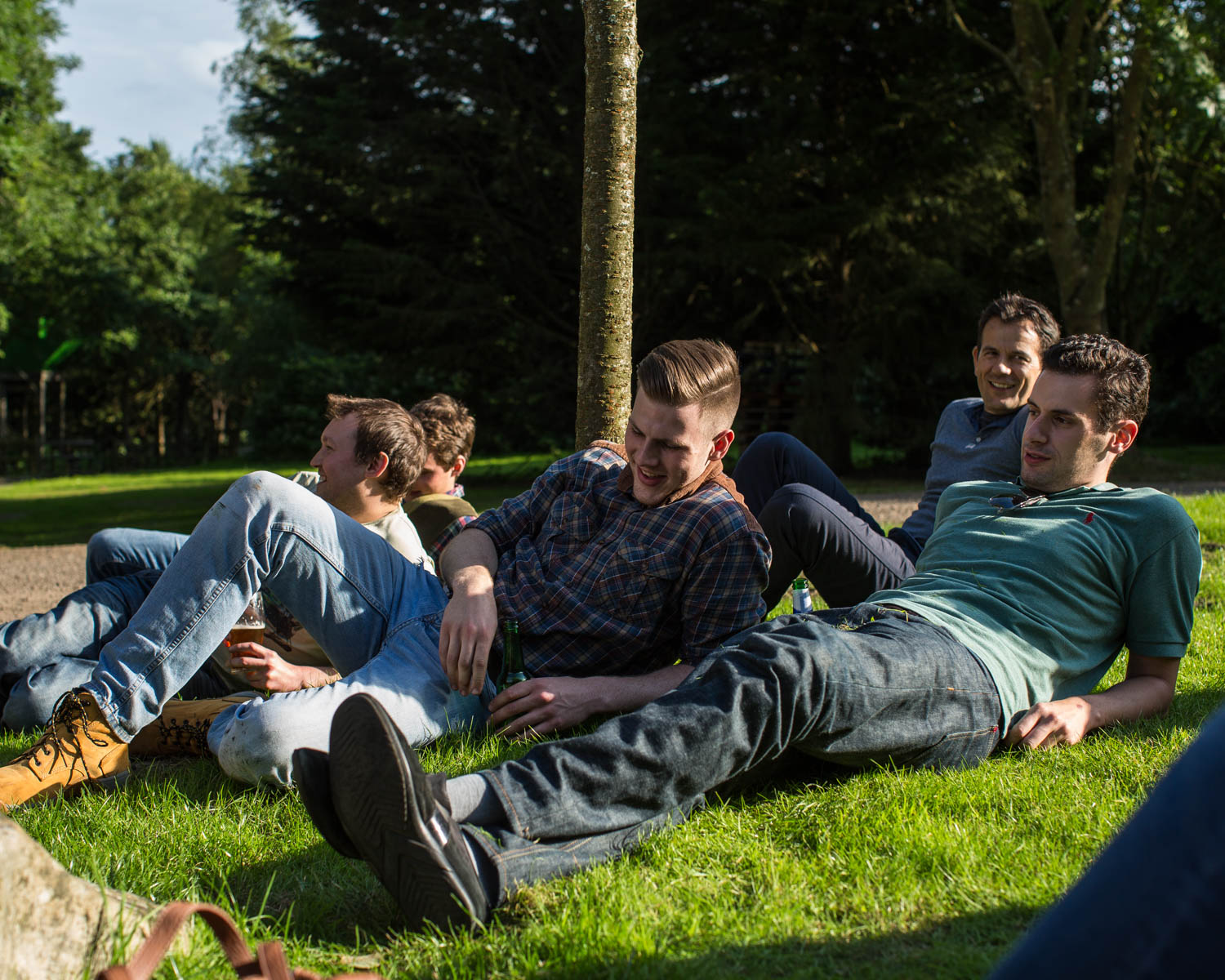 Whilst waiting for dinner Josh came back out with the all important score sheets to reign the victor of the day. Scores are as follow:
In 3rd place was Sam Banner with 39 (20 bore)
2nd was Trigger with a score of 40 (12g Magnum Loads)!!
The winner of the day was gunroom manager Ricky Bond with a score of 42! ( 12g 28g)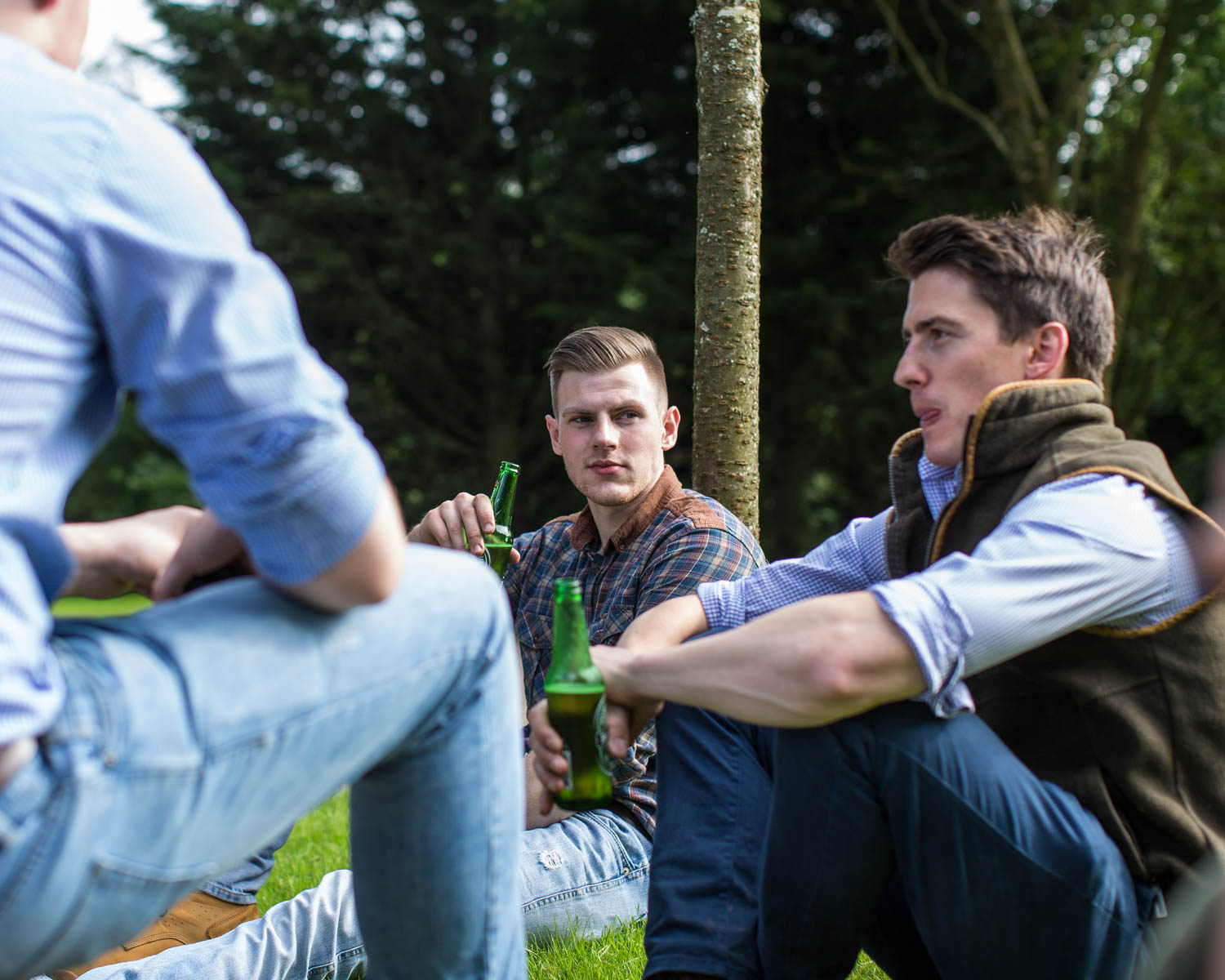 Dinner was then served with far more on offer than any of us could manage to finish, even after going up for seconds!
It was a great day that was hosted very well Churchill's team and no one was left without a smile on their face by the end of it, just a few achy arms.
Emma Slater.