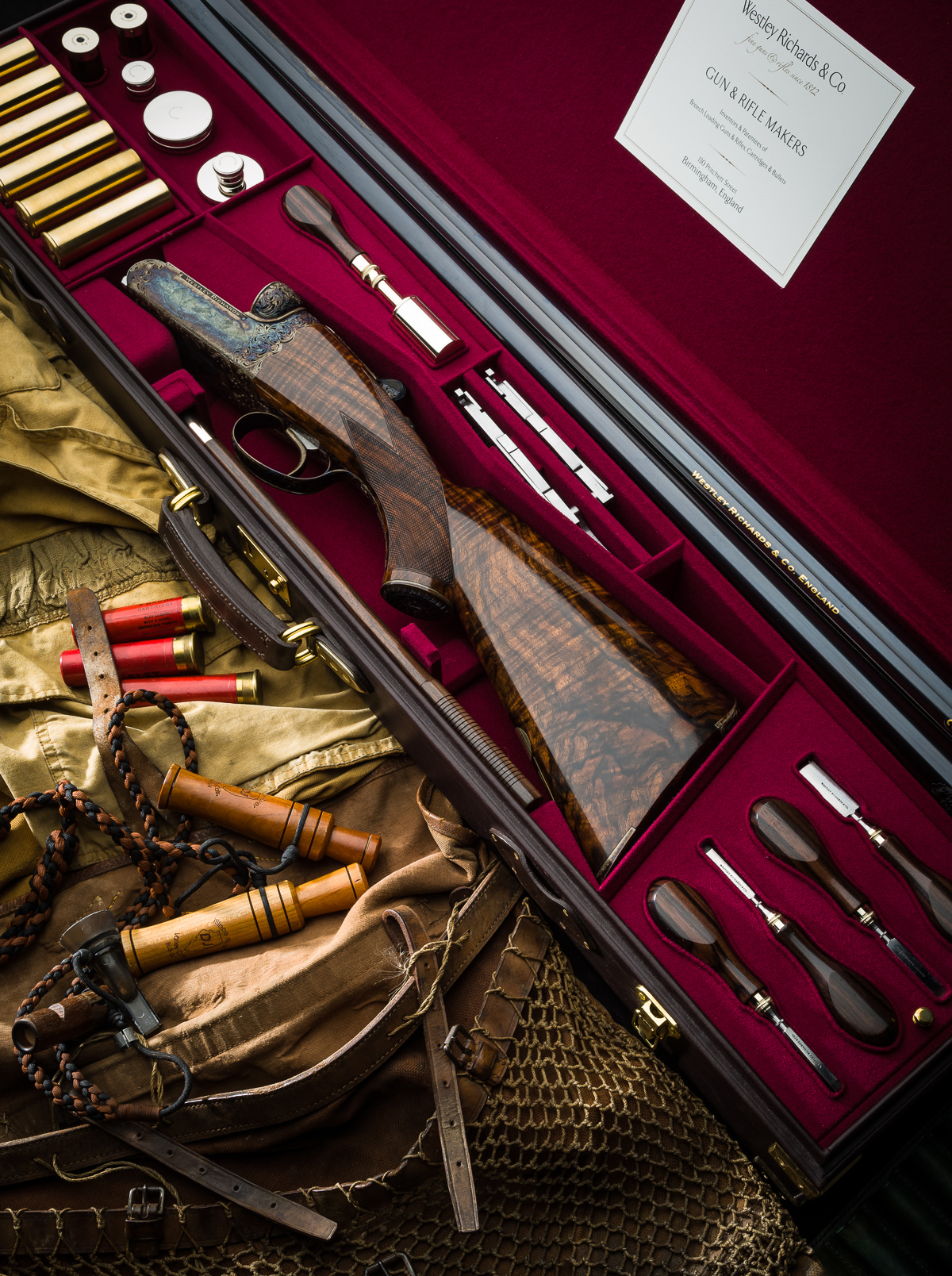 The guns, as you can imagine, are both very big and very heavy and as such photographing them on my own turned out to be virtually impossible. It would have been possible perhaps if I wasn't so nervous about damaging them (or myself!) as they had been delivered to the client and were back at WR 'on loan' for some photographs.
Anyway for some reason I then proceeded to forget to post the shots I did manage to take which are I suppose better than nothing but not quite what I wanted to get.
This is the first (and most probably last) pair of Westley Richards, Hand Detachable Lock, Single Selective Trigger 4g Wildfowl guns. The guns are individually cased in lightweight leather style case with a compliment of tools and a spare pair of lockwork.
My congratulations once again to the gunmaking team for the exceptional design, execution and finishing of these unique guns.