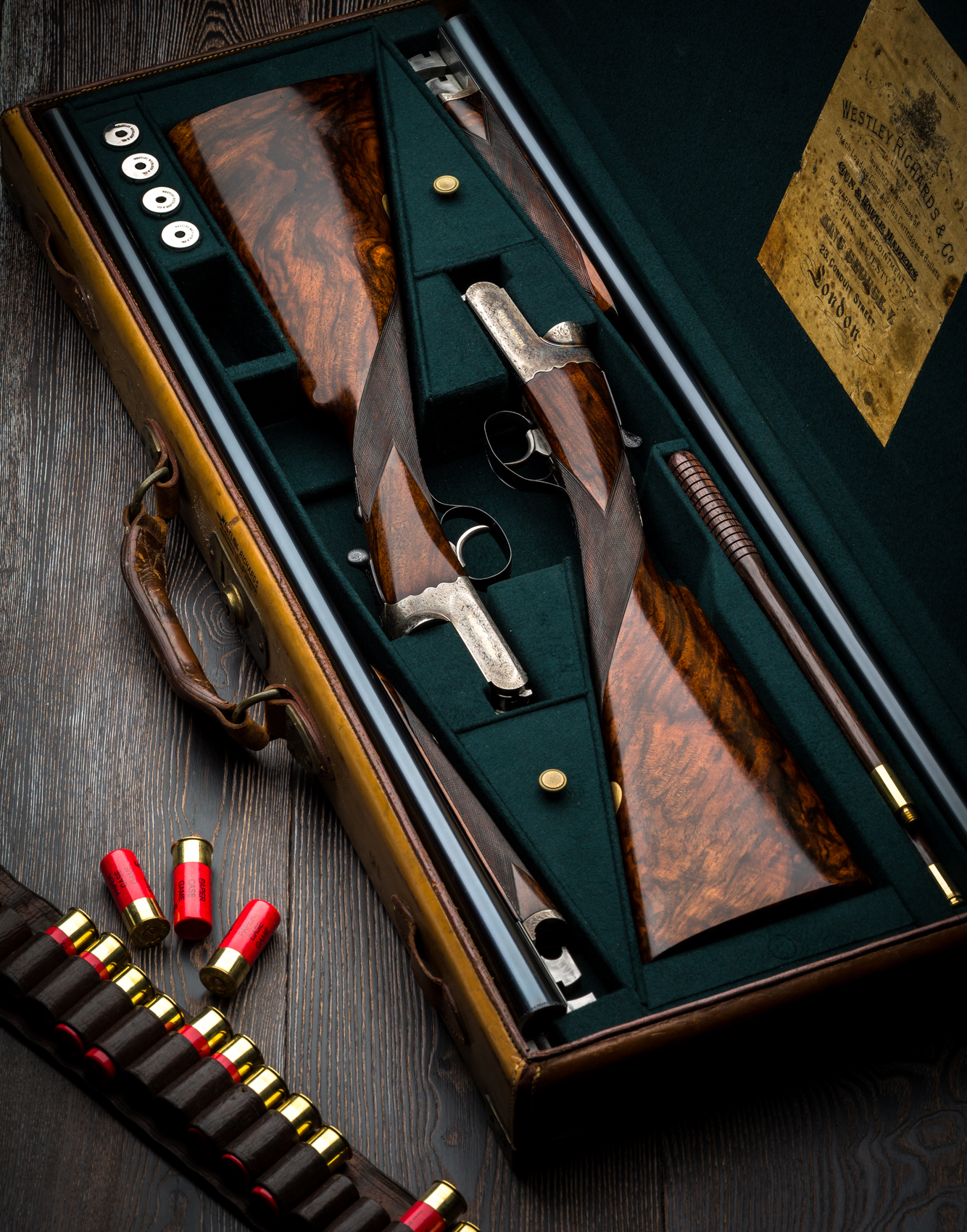 I am sure lightweight 12's are not everyone's cup of tea, but for my type of shooting I find them perfect, I shoot for pleasure and the social occasion so I am not worried about not being able to use 2 3/4" 36g No4 cartridges as quite frankly the shot would still whistle past the birds tail. I prefer the trade off of comfortable guns to stand or walk with, guns the loader can  load fast (as I need more shots!) and the familiarity of guns I have used on many occasion. In reality these are like a pair of 16's in weight, but with a bit more punch. Perfect!
I mentioned last year, in a post I did about a single lightweight gun that we had, that the Westley Richards lightweight guns are relatively scarce, I have seen only a few pairs in my time here. I actually think lightweight guns in 12 are relatively scarce in any make.
We continue to build this model gun, the barrels are a key part to reducing the weight, they need beautifully made barrels with less wall thickness than a normal gun would have leading to the action which is also slightly smaller than a normal gun. Wood selection is important as well, dense heavy wood is out, well matured and lighter wood is the choice. Half a pound doesn't seem a lot of weight to take out of a gun but when you consider the forend of these guns is 8.2oz and consists of the wood, deeley catch, ejector box and forend iron, it actually is a lot.