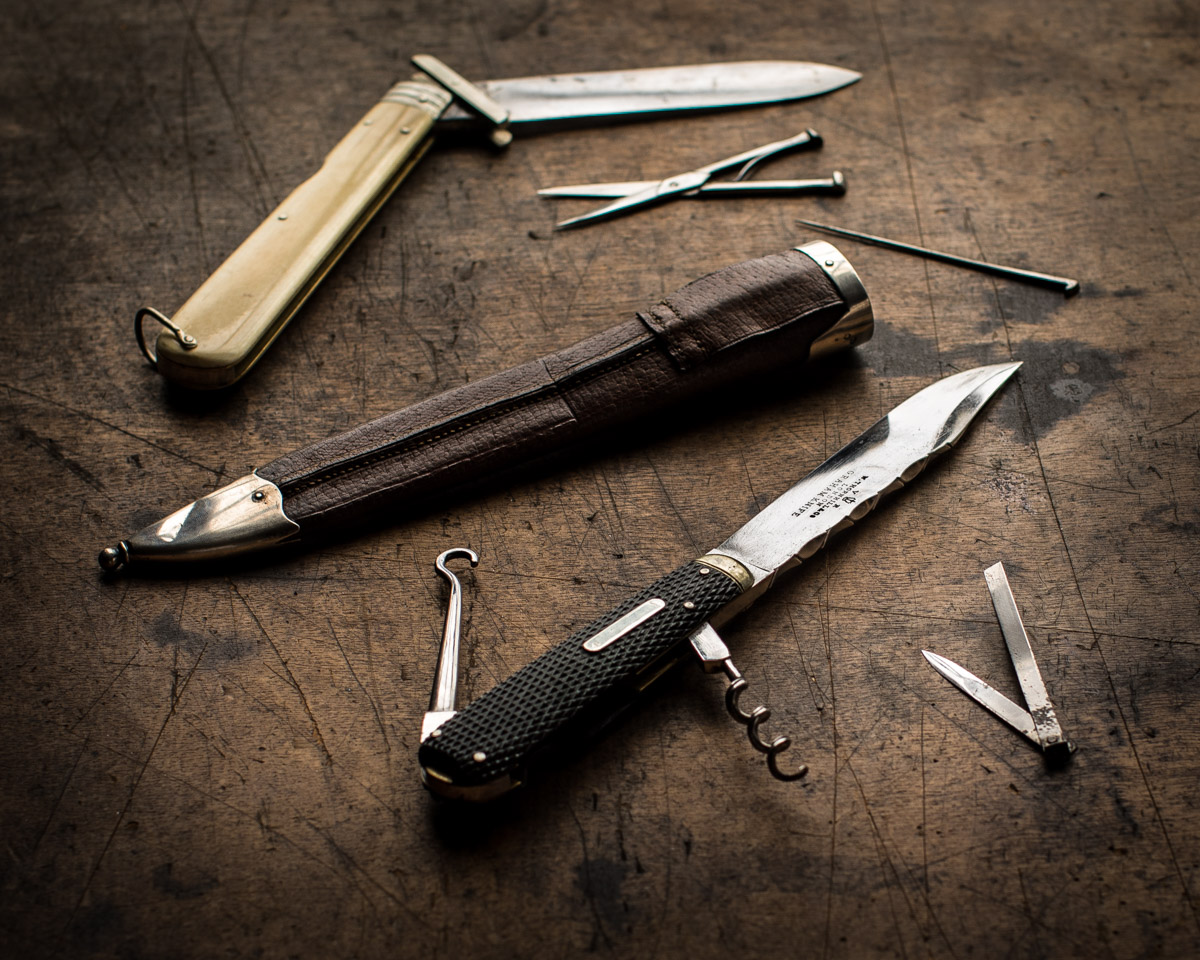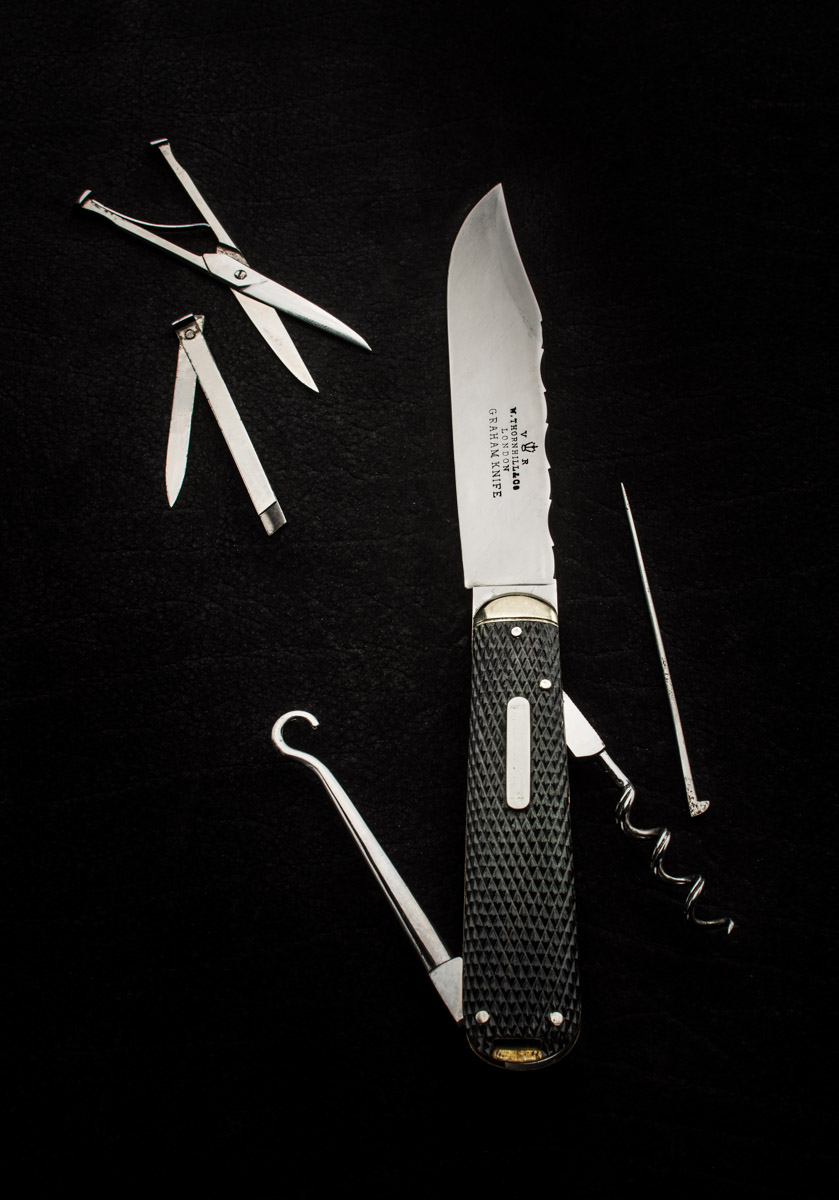 The first is one of the nicest hunting knives that we have seen in a long time, produced by a cutler named W.Thornhill & Co., Kensington, London. The company can be traced back to 1734 and had a very illustrious history particularly under the later leadership of Walther Thornhill whose company name is stamped upon the blade. During the golden age of empire under Queen Victoria the company offered silverware, writing boxes, dressing cases and other luxury goods, exhibiting at the Great Exhibition of 1851, Paris Exposition of 1855, International Exhibition of 1862 and Paris Exposition of 1878.  In 1885 the company was awarded the Royal Warrant of Queen Victoria.
This particular drop point knife, the 'Graham' is still in fabulous condition with all the original accoutrements, including scissors, boot hook, corkscrew, scalpel, tweezers and pick. The quality of workmanship is really superb when you look at the detail on the spine of the blade which can almost be described as scallop back. The knife comes in a pigskin sheath with beautifully made silver fittings. Sadly the business of W.Thornhill & Co. ceased trading in 1912 which is a genuine shame considering the quality of the work.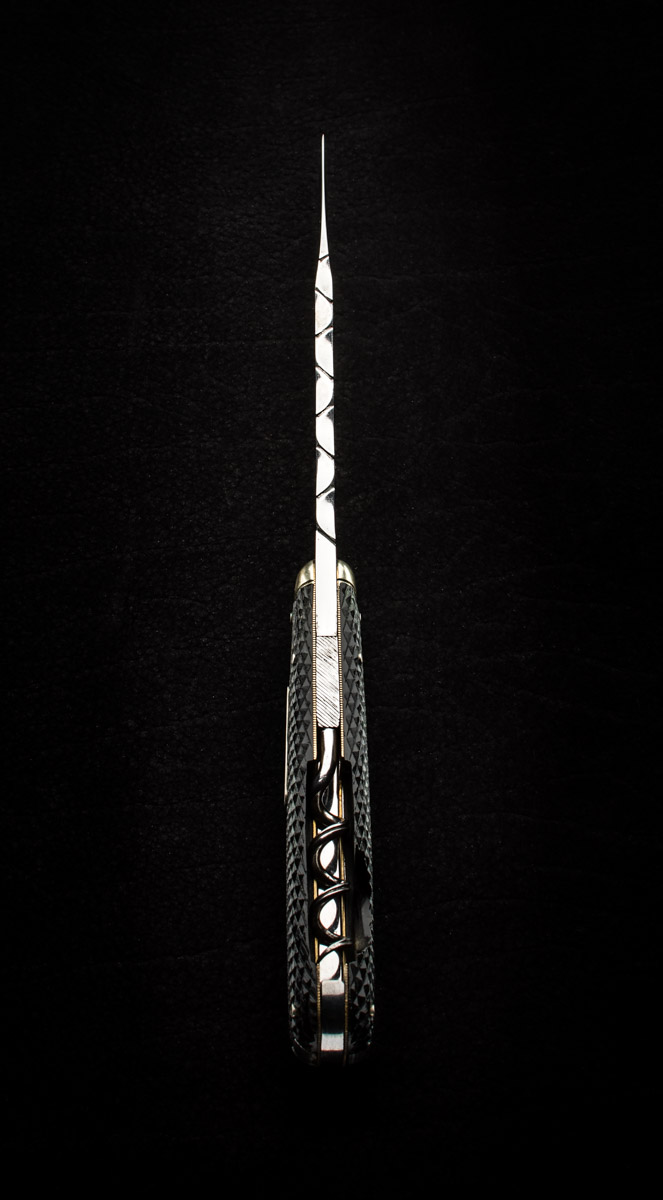 Our second knife is a very large folder made by Holtzapffel & Co, of Haymarket, London.  With its 6" blade it very clearly was not intended as your casual pocket knife but certainly the knife of a serious hunter. The quality once again is superb and the address would date it at between 1907 - 1930. The nickel silver pivoting guard which is pinned through the rear of the blade is a really nice touch as are the ivory grips and carved bolsters.
Regrettably no history of the original owner could be found which is a real shame as we are sure there would be some great stories to tell!