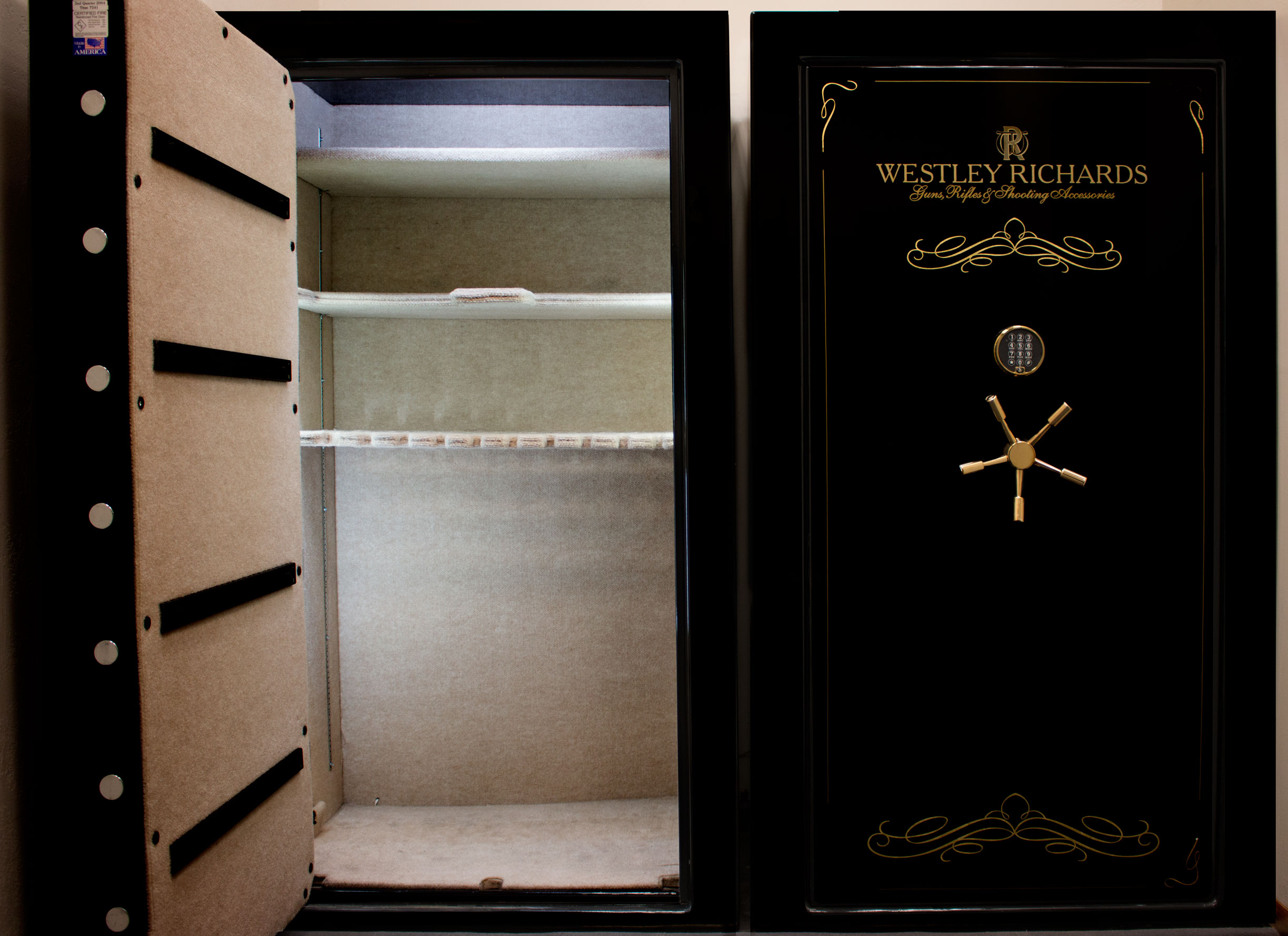 Fort Knox Titan Model 7241 with interior lighting. Externally, the safe measures 72.5" H x 40.5" W x 29.5" D. We have Two left hand opening and Two right hand opening available. 40 Gun capacity each. (4 rows x 10 gun) Electric lighting and digital lock. The normal new cost of these safes is $6000 each, we are asking $2000 each ex Bozeman.
Please email me or call Kevin Kilday on +1 406 586 1946 if these are of interest.
Update. All these are now all sold, thank you all very much!