Discussion from the recent post on the choice of 28g versus Single shot have been lively and one point which was raised was the size of the single shot I placed with the 28g droplock. To throw another choice 'in the pot' I have now photographed the only 2 single shot rifles ( which will be remaining here also!!)  I have here together, a wonderful little rook rifle that I have shown before and the .360 from the previous photograph with the 28g.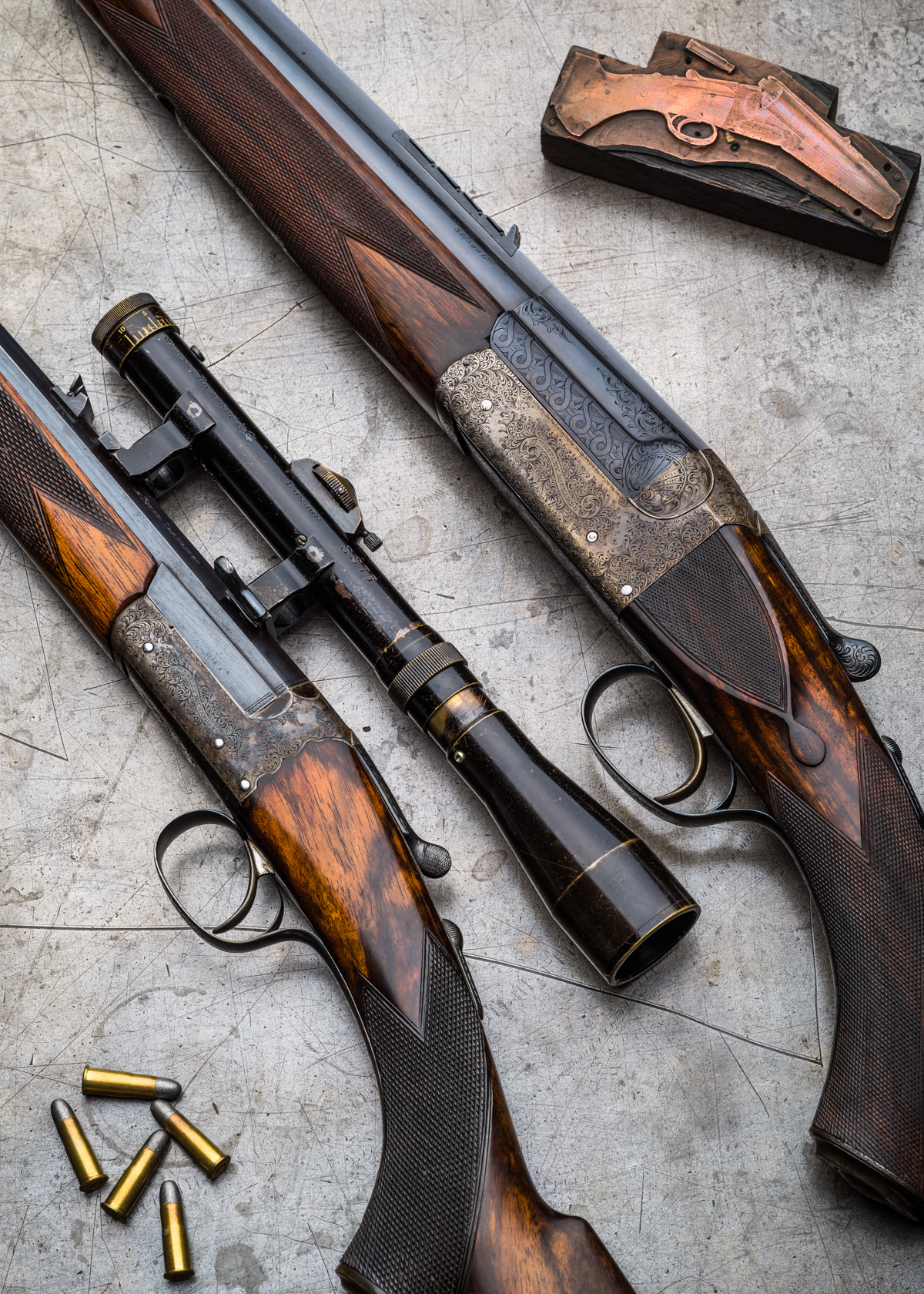 The copper plate at top right is a printing plate from a vintage catalogue we produced.
Hopefully the advice will continue to flow in!