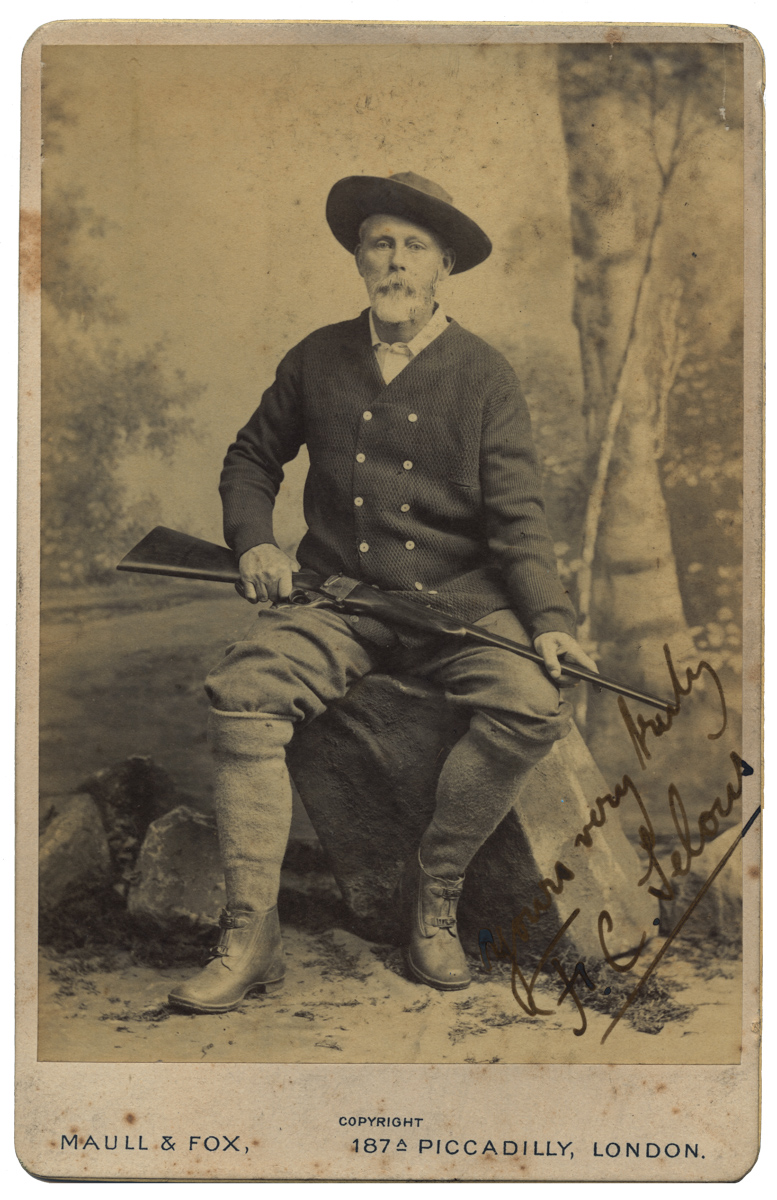 By the age of 19 Selous was in Africa where he was granted permission by Lobengule, King of the Matabele to hunt within his vast domains. This was still the era of the large bore muzzle loader and Selous came to typify the young, tough individuals who sought a very dangerous trade hunting elephant and other game for ivory and meat.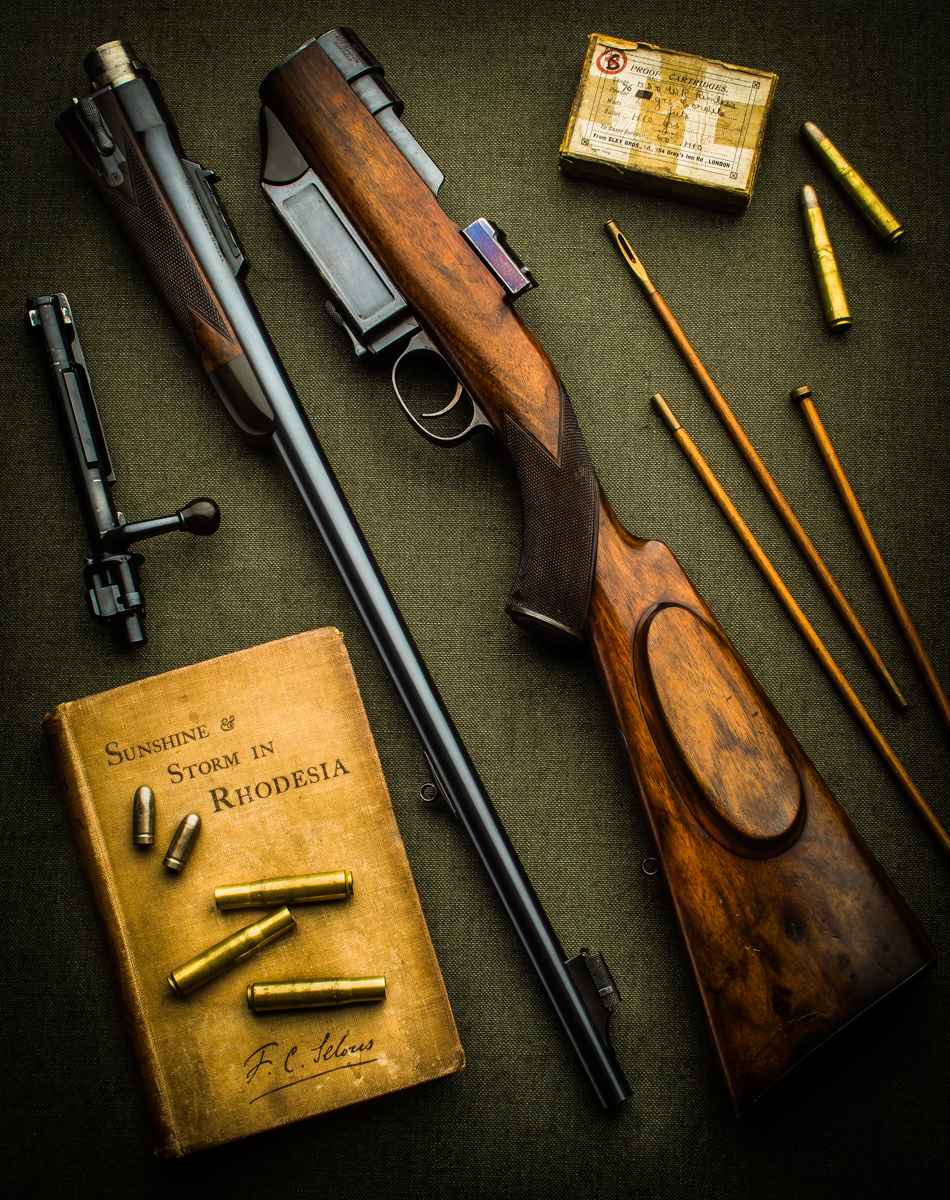 The coming years saw Selous hunt extensively throughout central Africa attaining many specimens for private collections and the British Natural History Museum. He was held in such high regard that in later life a bronze bust of Selous was mounted in the NHM where it can still be seen today as you walk up the grand stairway.
His knowledge of Africa led to his appointment as 'guide' to the British South Africa Company which was mounting an expedition into Mashonaland. He would fight in two Matabele wars during the 1890's before his much celebrated visit with none other than President Theodore Roosevelt during his epic safari of 1909-10. The two would become great friends, as they were equally keen on conservation as they were hunting.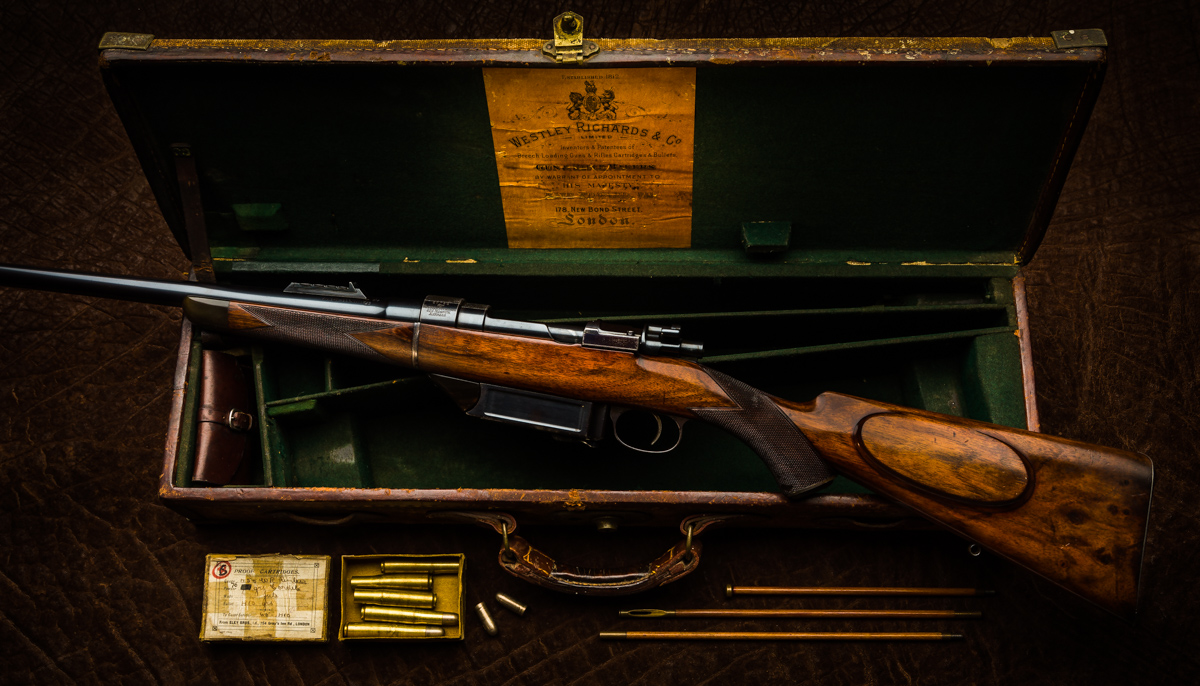 With the outbreak of World War I in 1914 Selous joined up to serve in East Africa as a Captain in the 25th Royal Fusiliers. Having distinguished himself in 1916 receiving the DSO for his actions, he was killed by sniper fire a year later at a place called Beho Beho in what is now the Selous Game Reserve.
Selous was unique in that he saw the use of large bore muzzle loading rifles, through black powder breech-loaders, to the ultimate in modern cordite repeating rifles.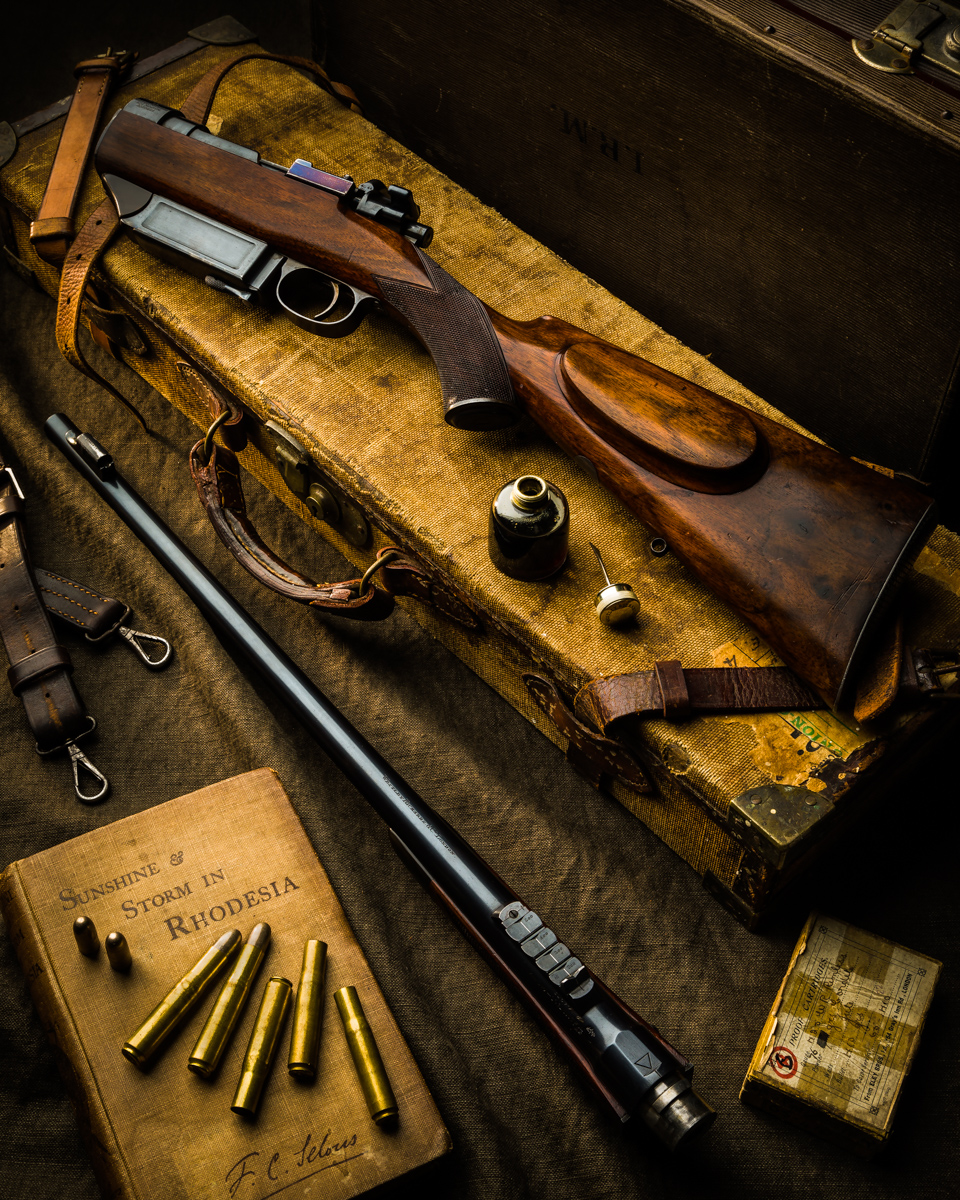 The .425 purchased by Selous was most likely the last rifle ever acquired by him. He wrote a testimonal for Westley Richards on 4th July 1912 stating:
"I can only give your .425 Magazine Rifle the highest praise. Had I only possessed such a rifle in my old elephant hunting days I am sure that I could have killed three or four times as many Elephants as I actually laid low."
The rifle remains in exceptional condition to this day retaining most of its original finish. How the rifle came to be in the hands of its current owner is one of those great pieces of fortune and outright luck, a story we will tell another day. In truth the rifle could not have gone to a more dedicated fan of the company or a more genuine hunter.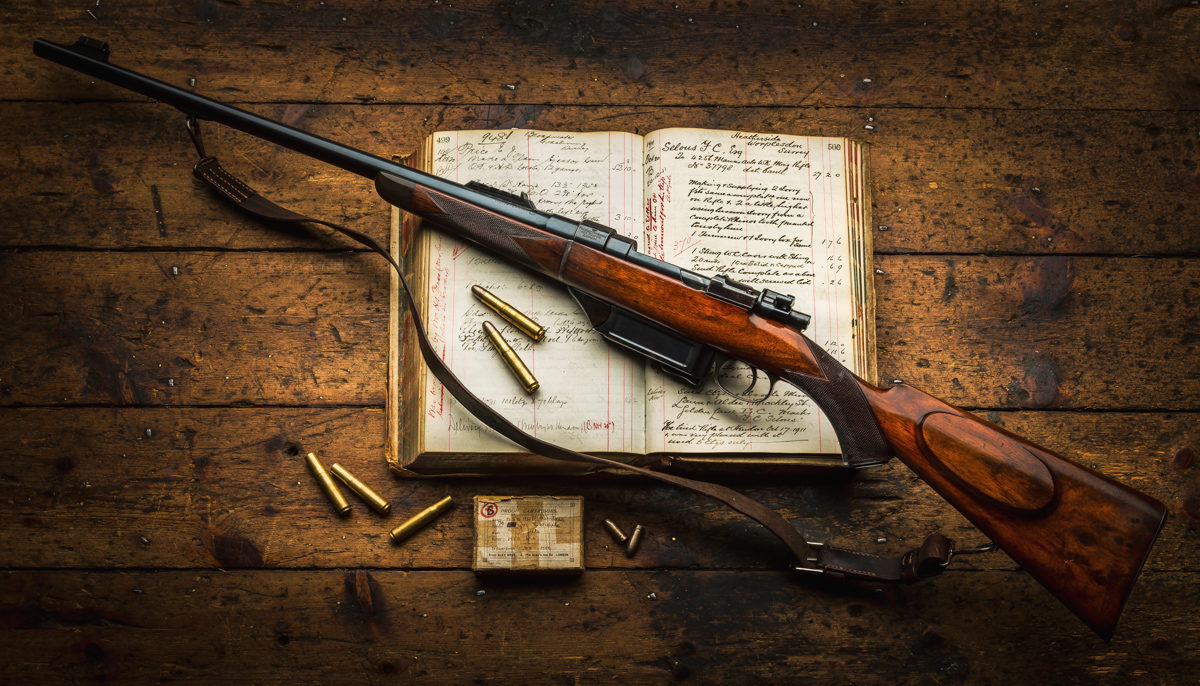 The 'Selous' rifle has been very kindly loaned to Westley Richards to display at the 2020 Safari Conventions in the USA. Please pay a visit to our stand to view one of the most iconic rifles owned by without doubt one of the greatest big game hunters of all time.
Dallas Safari Convention 9th To 12th January 2020
Safari Club International 5th To 8th February 2020